This past Saturday some of the JNC crew strolled down to Toyota Speedway at Irwindale to join the annual Mooneyes Xmas Party. Although the car show/drag race caters heavily to domestic hot rods, lead sleds, and kustoms of every stripe (you can see coverage from our friends at Motormavens soon), there was J-tin represented in the form of this lone Subaru Sambar pickup.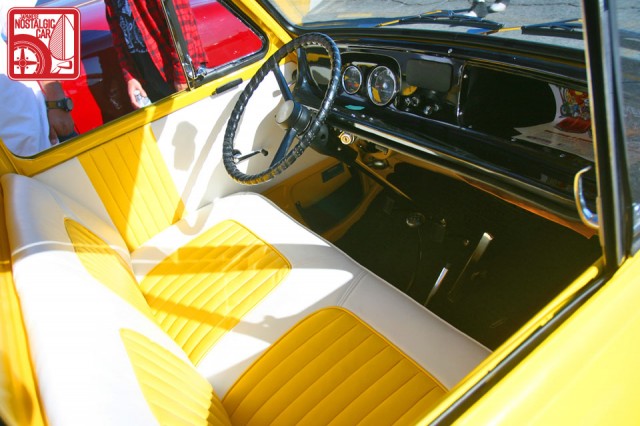 Finished in trademark Mooneyes yellow and white with dog dish hubcaps and a Mighty Mouse sticker on the nose, it definitely had the whole American aesthetic going on.
And that's what's so cool about the Mooneyes show — as you walk the aisles you'll see hearse-driving goths, hipsters, zoot suits, teddy boys and greasers that would put Sha Na Na to shame. All of them were there to celebrate not just the cars, but the culture surrounding them. There was even a 50s pinup girl contest!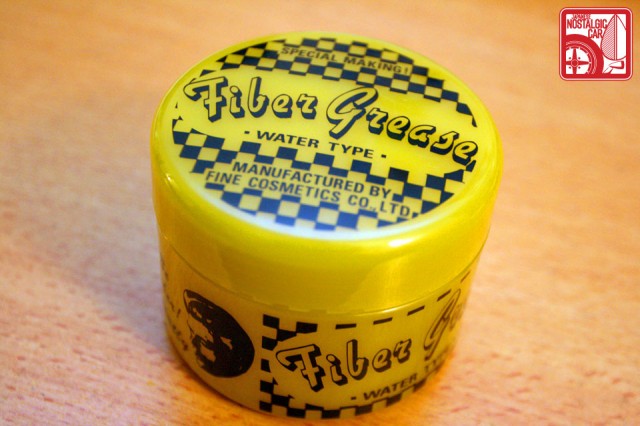 Of course, the Mooneyes crew had tons of cool parts and accessories to enrich that culture. That's why we couldn't resist buying a jar of Fiber Grease pomade. Regento, here we come!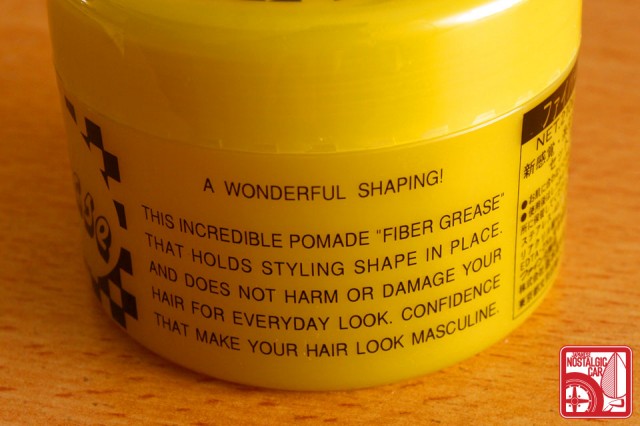 Let's see pompadour-topped zokusha owners looking like they just stepped out of a Kishidan video at the next JCCS!
Photos by Dan Hsu.