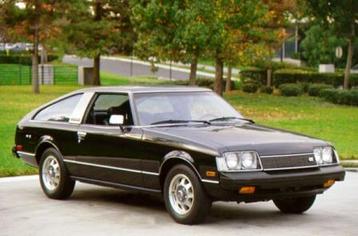 One of the things we love about vintage Japanese cars (although this tends to apply to all vintage cars) is the wild colors that adorned their sheetmetal. In contrast, everything on the road today is "champagne" or some hue between silver and gray.
Japanese colors have a curious history, however. Before Soichiro Honda came along to challenge MITI (Japan's Ministry of International Trade and Industry), common colors found in the automotive spectrum like red and white were reserved only for emergency vehicles. White eventually became the luxury color of choice, fueled in part by Toyota's "White Crown" campaign to sell it's luxury flagship to the emerging class of well-heeled Tokyoites. Naturally, no owner would be caught dead in a black Crown, used primarily as town cars for VIPs, because who wanted to be mistaken for a chauffeur after plunking down the cash for the Lexus of its day?
Unfortunately, many would be caught dead in black cars, because the only other use for the color was on hearses. For the American palette, however, especially on sports cars, black was de rigeur. First-gen Celicas came in Orion Turquoise and Scarlett Prominence, but it took until 1975, after prompting from a Toyota USA exec, for the Celica to debut in black. The story is detailed on Toyota's Open Road Blog.
Similarly, while Datsun 240Zs were decked out in New Sight Orange and Sunshine Yellow, the first black Z-car didn't appear until 1978, with the special edition Black Pearl 280Z, which, after a resounding success, persuaded Datsun to come out with the "Black Gold" 280ZXs for 1979.
[Images: Toyota Open Road Blog, Zhome]