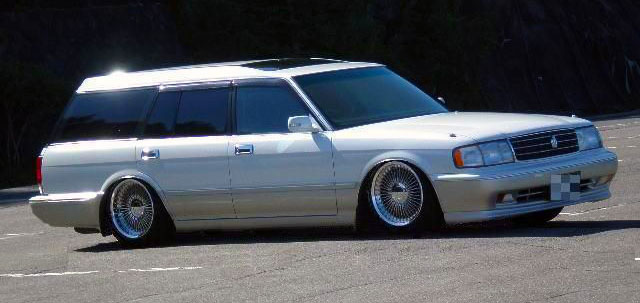 Here's a cause we can get behind. There's a petition at the White House website asking for two things. 1.) That the Department of Homeland Security stop wasting tax dollars seizing grey market imports, and 2.) that the DOT and EPA lower its vehicle import age from its current 25 years to 15.
Our neighbors to the north have long had access to some truly brilliant JDM goodies, everything from Honda Beats to Mazda JC Eunos Cosmos, thanks to Canada's 15 year import restriction. Apparently, their government is wise enough to realize that a few die-hard enthusiasts driving cars from countries with pretty good safety standards already are not going to cause the collapse of civilization. 
And besides, doesn't Homeland Security have some terrorists to kill, or is Al-Qaida trying to destroy America one R32 GT-R at a time?
Stop using Homeland Security funds to seize imported vehicles, and change the DOT/EPA exemption to 15 years.

The Department of Homeland Security spends a shockingly disproportionate amount of its budget not on security initiatives, but on customs seizures. In particular, importers of grey-market vehicles have been targeted by monies taxpayers have intended to be used to secure our country against terrorism and terrorist activity. We call upon the Executive Branch to immediately cease this wasteful activity, and furthermore to change the DOT/EPA exemption time on grey-market vehicles from 25 years to 15 years (to match the vehicle regulations of Canada), recognizing that the 25-year rule was enacted due to support from special interests such as Mercedes Benz North America.
So go sign it. It needs 25,000 signatures by December 9 to have any hope or becoming something. Then tell us in the comments below what 1987-1996 car you would import if this thing actually succeeds in making some changes. Our pick? A two-tone JZS130G Toyota Crown high-roof wagon.
[minkara]