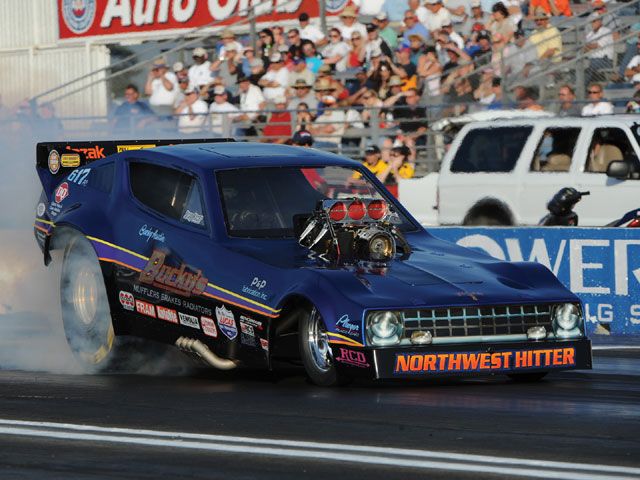 Okay, so technically these are Dodge Colts and Plymouth Arrows, but as we all know they're Mitsubishis in disguise. Before the Triple Diamond established an official US presence Chrysler rebadged them as Dodges and Plymouths, and that close association with Mopar spawned funny car followings that other imports rarely enjoyed. Here's a gallery of nostalgic Mitsubishi doorslammers with giant slicks, Hemis, and colorful names.

The Mitsubishi Colt Galant, aka Dodge Colt, was the first to get the Pro Stock treatment. Its short wheelbase gave it a reputation of being one of the most unstable funny car platforms out there. It was so unsafe that the NHRA banned Colts for Pro Stock, so these cars had to go on to Altered classes and other leagues like the IRDA.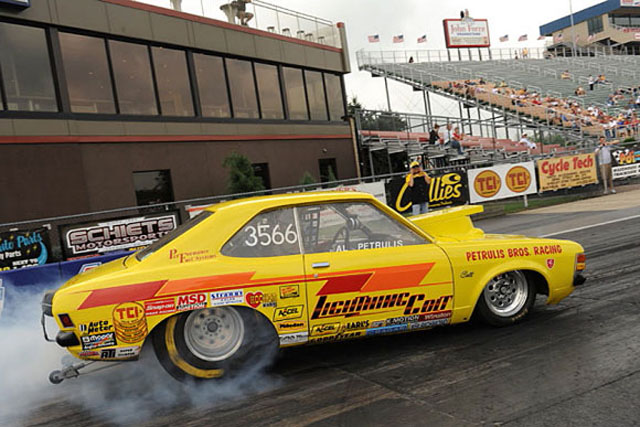 Al Petrulis' "Lightning Colt" 1972 Dodge Colt.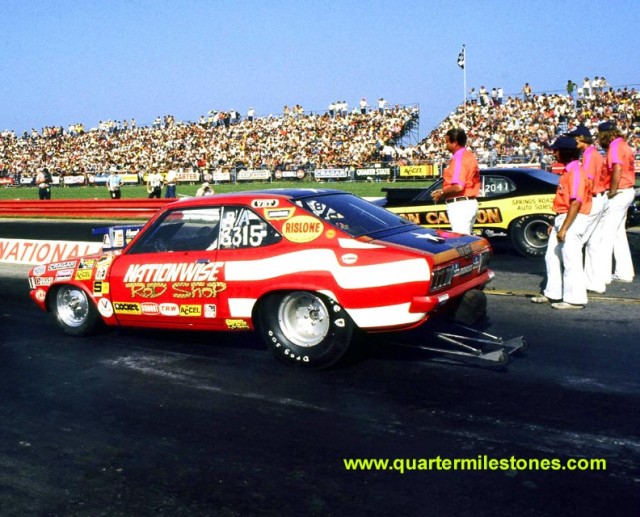 Remaining Colts had slightly extended wheelbases to meet rules.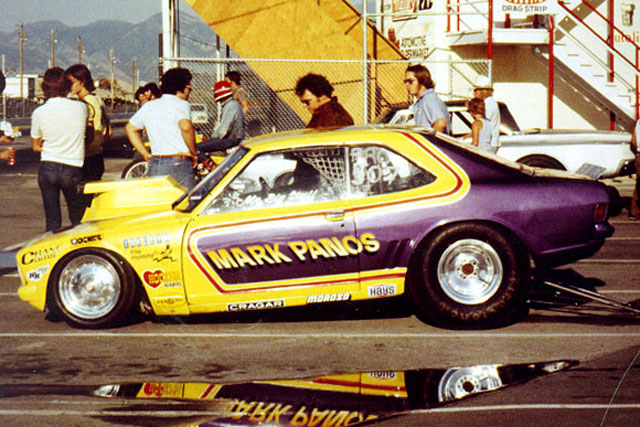 Mark Panos' 1972 Dodge Colt.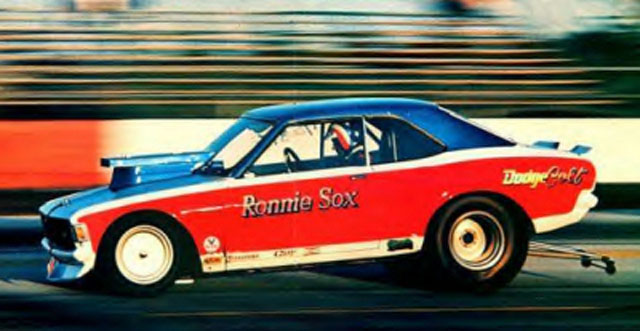 One of the most prolific drag racers of all time was Ronnie Sox, of Sox & Martin fame. He found the secret to the Colt: "The first several Colts crashed, which made us kind of nervous. But, I think the reason for the ill-handling is that guys tried to make adjustments in the increments you would in a longer wheelbase car like a Duster or a Barracuda. I started to make adjustments in smaller increments, and the car worked and handled just fine."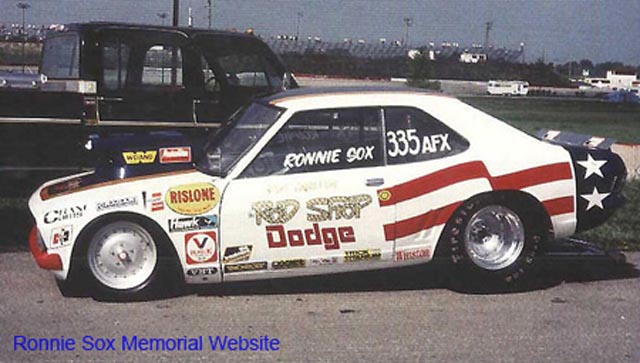 Ronnie Sox's Rod Shop Dodge Colt.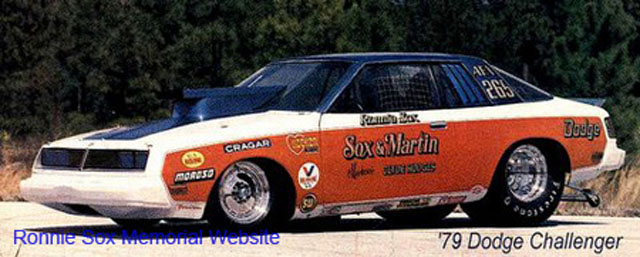 Ronnie Sox has probably dragged every type of Dodge product that ever existed, like this rare 1979 Dodge Challenger (aka Plymouth Sapporo aka Mitsubishi Galant Lambda) bodied Pro Stock racer.

Ronnie Sox's "Billy the Kid" Plymouth Arrow.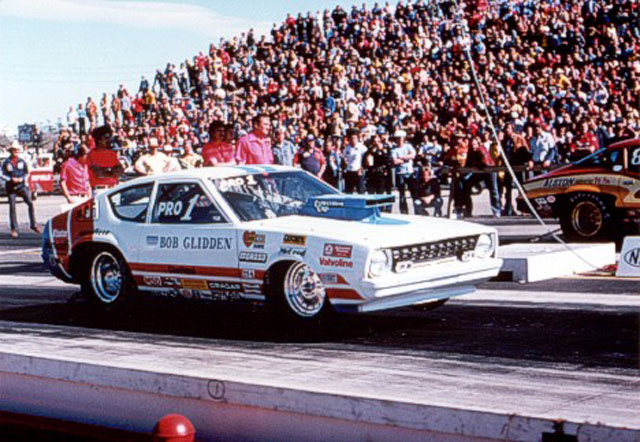 Bob Glidden won the 1979 NHRA Pro Stock championships in a Plymouth Arrow.

As drag racing evolved, the cars began to look less and less like production cars. Bodies became all fiberglass and one of the most popular bodies of all time was the 1978 Plymouth Arrow. One such car even appeared in the 1979 movie Fast Company.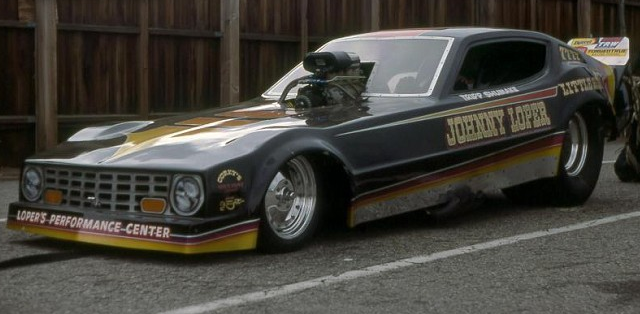 Johnny Loper Plymouth Arrow driven by Tripp Shumake.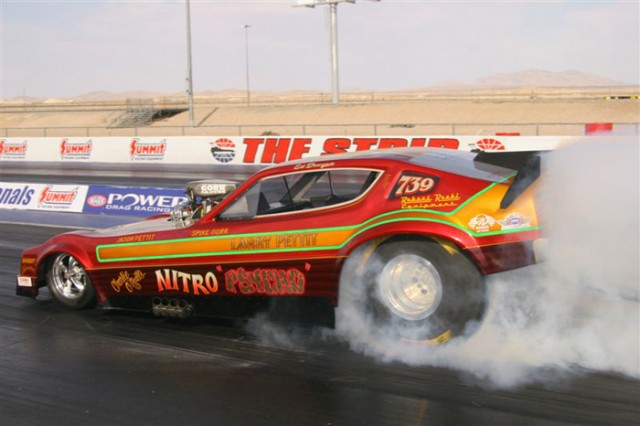 Charlie O'Neill's "Nitro Psycho" Plymouth Arrow AA/FD, driven by Ed Dougan.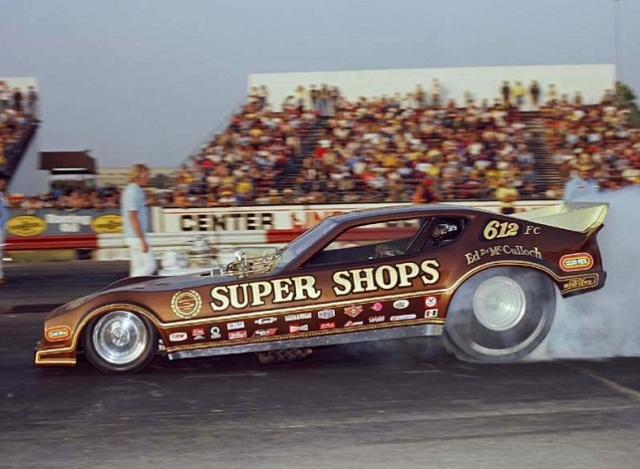 Super Shops Plymouth Arrow driven by Ed "The Ace" McCulloch.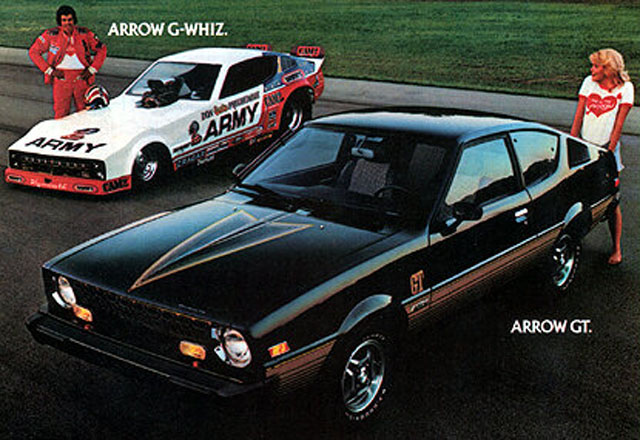 Don "The Snake" Prudhomme's U.S. Army-sponsored car was probably one of the most famous Arrows of all time, and even found its way into Plymouth's advertising. You can still buy a reproduction 90-pound Fiberglass Arrow body for $3800 today.
[Images: Drag Racing Online, Jeff Johnson, Competiton Plus, Fotki, Quartermilestones, Hot Rod, Draglist, RonnieSox.com]