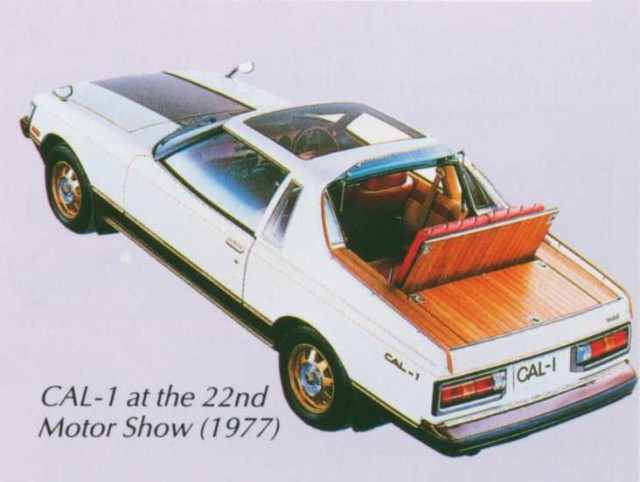 One of the concept cars we really wanted to see during our visit to Calty Desing Research was the 1977 Toyota CAL-1. Sadly, it wasn't available for viewing. But come on, who wouldn't be intrigued by the intersection of a ute'd A40 Celica Supra and antique speedboat?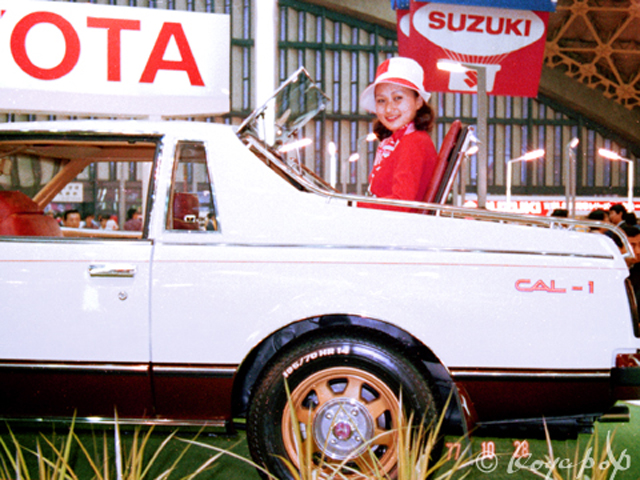 The CAL-1 didn't actually transform from a MkI Supra into a Chris Craft-esque cigarette boat. That would have been epic, like something a Japanese James Bond would have driven.
Instead, the rear could be hollowed out and used as a pickup bed, and it's a damn shame we never got a Supra ute. In show car guise, the pickup bed contained an elegant wooden deck and railings that evoked a nautical theme. A fold-out seat allowed for wind-in-face touring, but lest that experience be marred by bug-in-teeth splattering, the rear window swung up to form a deflector.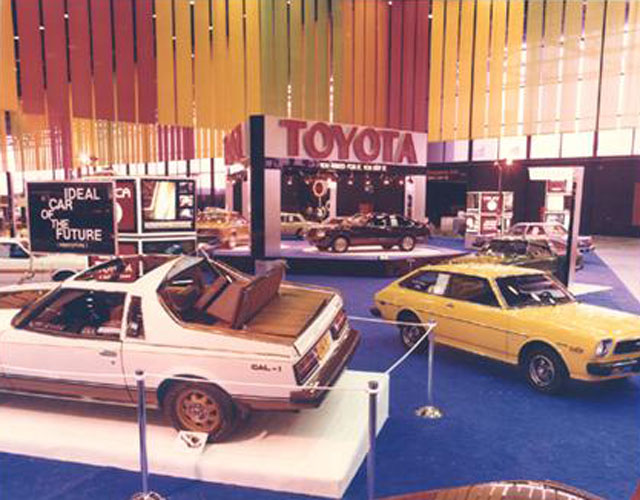 The CAL-1 was created at Calty and debuted at the 1977 Tokyo Motor Show alongside the The Celica XX ( the Japanese name for the Celica Supra). Despite its southern California origins, the show car was right-hand-drive and sported JDM fender mirrors. After its tour in Tokyo it was brought back to the US for the Chicago Auto Show in early 1978 (pictured above) and displayed alongside a Corolla SR5 and the upcoming Celica GT.
[Images: Stepho, Chicago Auto Show, koyapop]