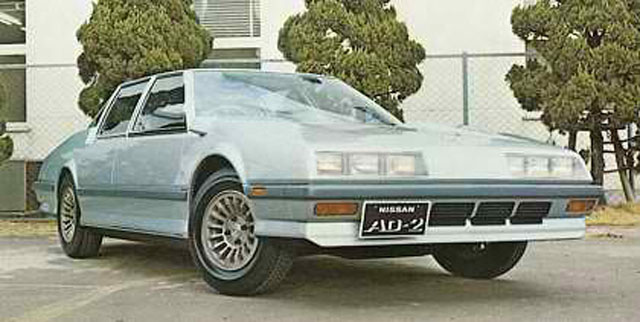 We've seen what Toyota was up to at the Tokyo Motor Show in the late 1970s. What about rival Nissan? Behold the 1977 Nissan AD-2, a design study for the ultimate luxury sedan.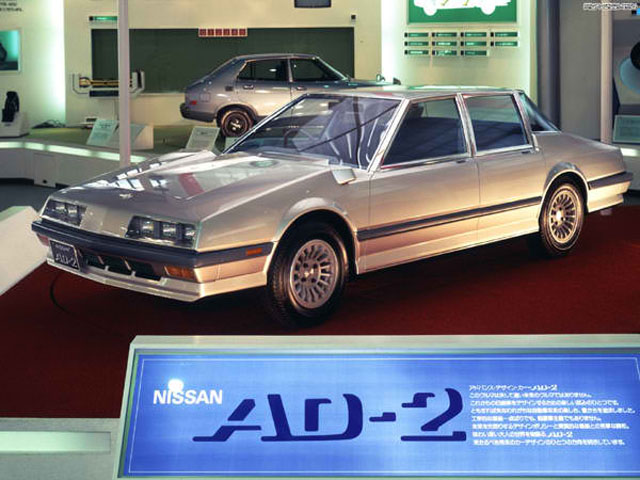 "AD" stood for Advanced Design. Distinctive features included a wraparound rear window and ultra-thin pillars. It still had fender mirrors, but they were integrated into the body work of the front wings.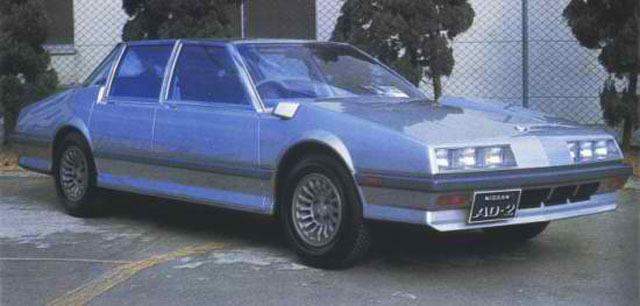 Since it was a design study, the underpinnings were rather conventional. Power came from the fuel injected L28 straight six popular in other Nissan products. The rear suspension was a four-link solid axle setup cribbed from the Nissan Laurel.