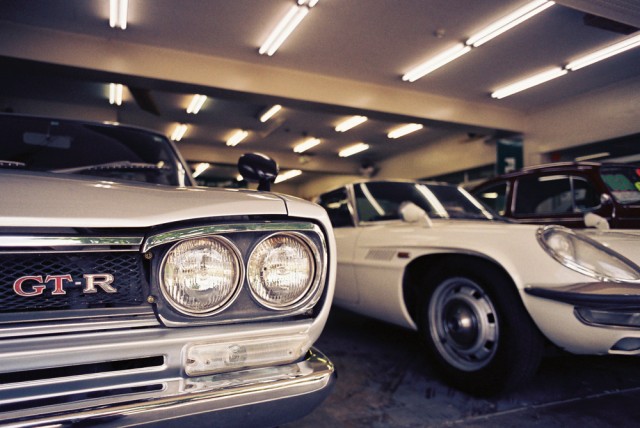 The first real hot day of summer. I'm looking at a few options in buying a nostalgic car, so we took a quick drive on the Shuto to a reasonably well stocked shop near Yokohama. While I'm interested in one of their hakosuka Skylines, I was also taken by a few of the other options available. All relatively sound, in nice honest condition.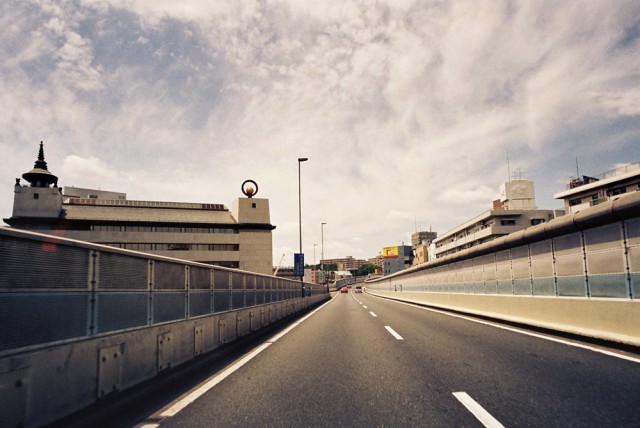 I started with a 100% ground-up restored KPGC10, in white, at some stratospheric price. It was inspiring to look at the integrity of the work, and the quality to which a 40-year-old Nissan can be built with care. The attention to detail was excellent, with all high quality fittings, and the doors shutting with a perfect Benz-like thunk.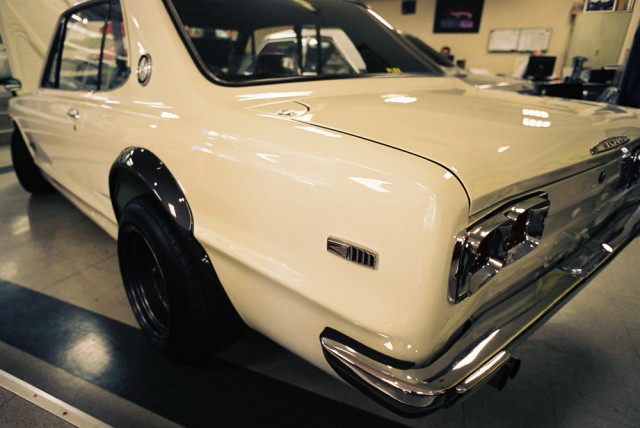 I particularly liked its non-spoilered look; with both front & rear options on the original cars, suggesting this may have been this car's original color and configuration. Experts may care to comment.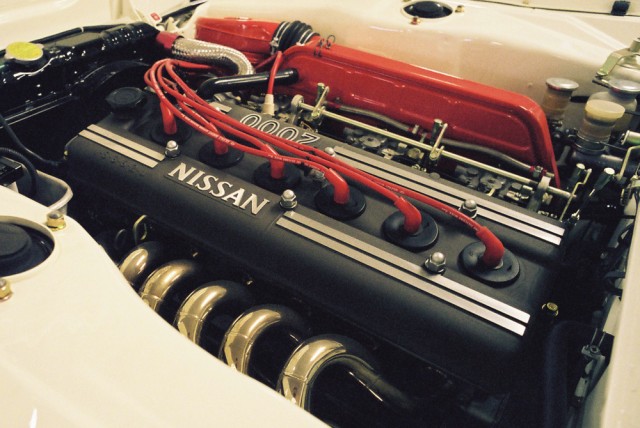 With the single-cam L20 engine and its variants being common, seeing a twin-cam S20 in a C10 engine compartment always astounds. The combined size of the induction side, through those glorious heads, out through a beautiful stainless "octopus" (headers, or extractors to Westerners) makes for a lot of material stuffed into that small engine compartment.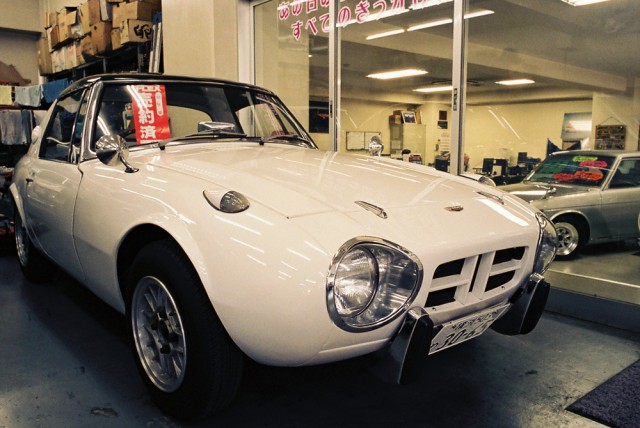 After being invited to crawl around inside and underneath, I had a brief look at a Toyota Sports 800.
There was also a Mazda Cosmo Sport with a glorious aged-patina (likely from a previous restoration, over original perhaps), and the car I came to look at, a silver 2000GT-X GT-R clone.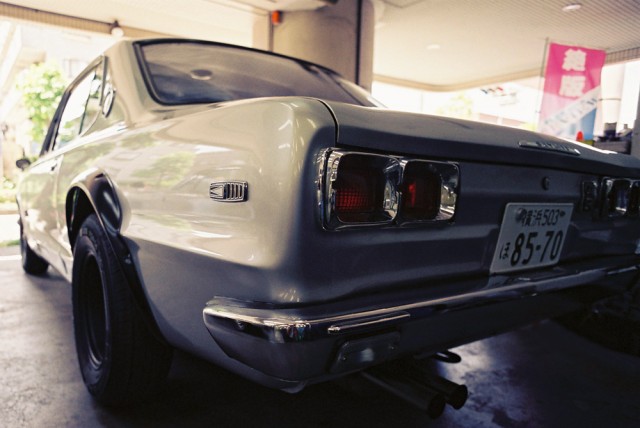 Sitting on regular steel wheels, the purposeful GTX2000, had been GT-R upgraded nicely, with all additions being quality and well done.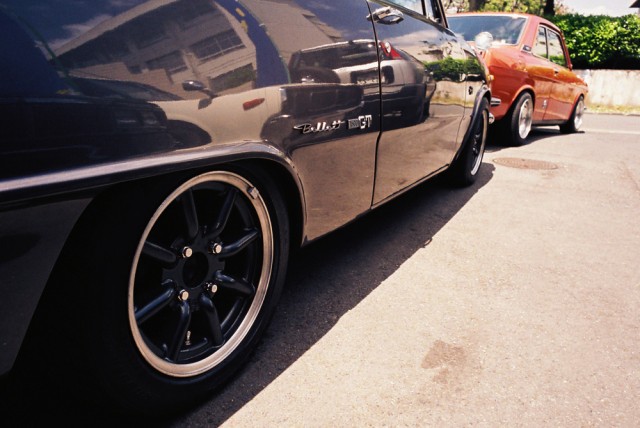 Outside on the lot, a nice 510 Bluebird Coupe and a Isuzu Bellett 1600 GT also looked the part. Both were in excellent condition, with prices to match unfortunately.
To round off the Sunday morning classic experience, we also stopped to look at some period Lambretta parked near by, and a couple pulled away from the lights at full-throttle in their boat-tailed Bugatti.
Skorj is a photographer/journalist living in Japan. You can see more of his work at Magnesium Photos.