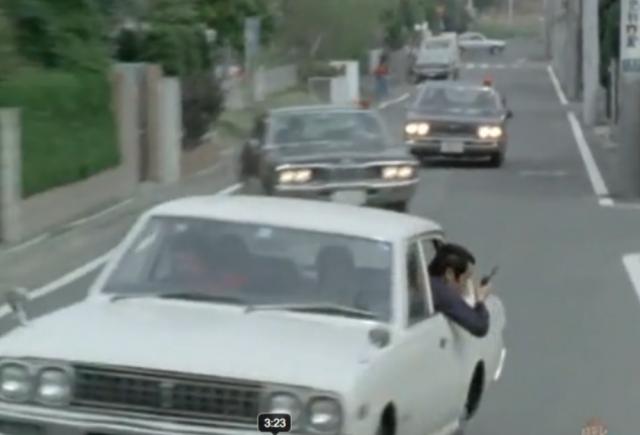 You may recognize some of the faces here, but this is not Seibu Keisatsu. Rather, it's Daitokai ("The Big City"), a Japanese television series that preceded the car chase-filled antics of Tokyo's western district.
Tetsuya Watari (Sgt. Daimon in Seibu) plays Raisuke Kuroiwa, a different Nissan-driving, sawed-off shotgun-toting, aviator-wearing badass. Although the big city has no shortage of Cedric sedans screeching around narrow streets, knocking over fruit stands and empty baby prams, we learn a very valuable lesson here: do not to get taken hostage by armed criminals in Japan. The cops tend to shoot first and check if you're okay second. Watch the video below the fold.

Hat tip to cesariojpn.