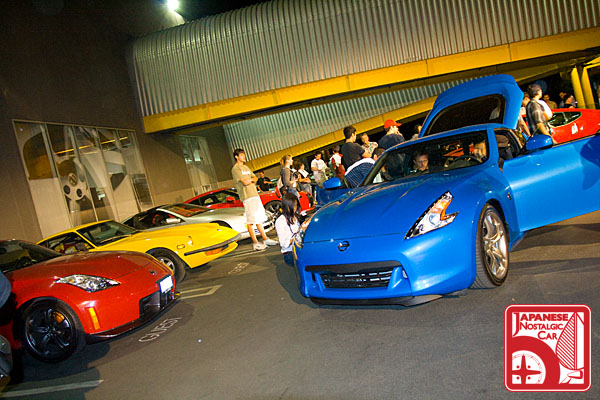 The Nissan 370Z doesn't officially debut until the LA Auto Show next Wednesday, but Datsun Z owners were invited to bring the car's forefathers down to a special sneak preview event in LA that just ended an hour ago. Sponsored by Edmund's Inside Line and Nissan, the purpose was to have older Z-cars on hand for comparison and photo shoot opportunities, so we tagged along with some members of Group Z.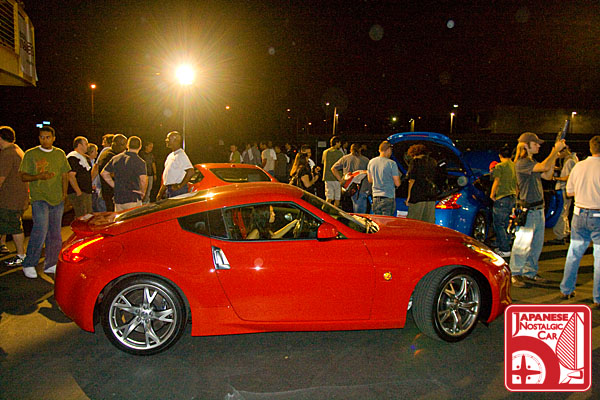 We're happy to report that the 370Z looks much better in person than it does in pictures. Photos often don't do a car justice, especially when those photos make the car look like a charging hippo with jaws wide open. The real 370Z sits lower, so the ghastly gaps in the wheel arches aren't really an issue. The boomerang-style head and tail lights don't look quite so bizarre when you're actually standing there face-to-face.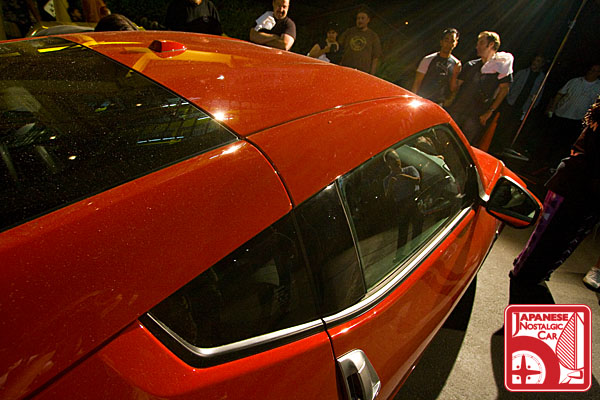 Our favorite styling cue, the C-pillar that takes its look from the S30-generation Z, looks good from the outside. On the inside, however, the pillars are so thick that they're completely useless as an opening through which to view the outside world.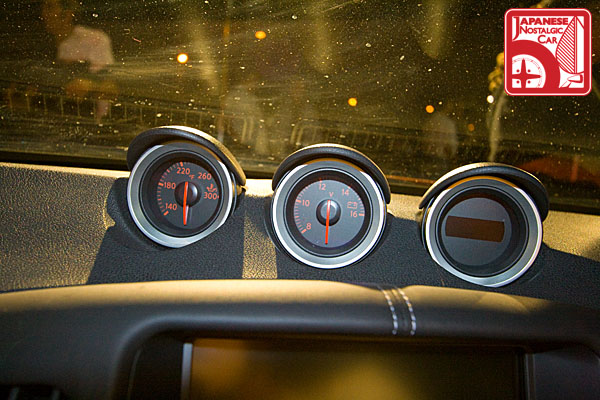 Another 240Z homage, the three gauge pods on the dashboard, takes a stranger turn. Instead of being molded into the dash, the tops now resemble clamshell-shaped caps, gently laid above the gauge like a piece of garnish atop an entree at one of them fancy restaurants where you can buy wine.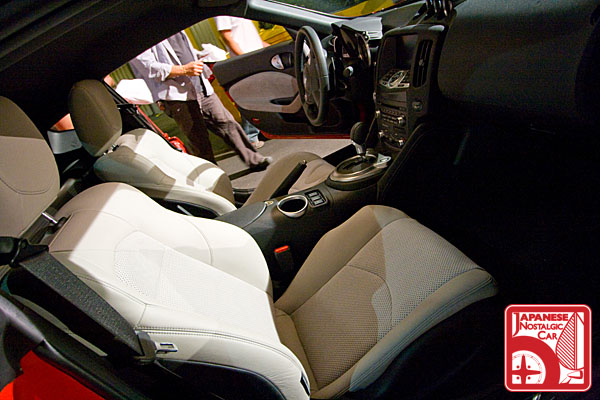 The interior materials are of much higher quality than the 350Z, but the lack of storage space is still an issue. Like many new cars, the beltline is high and the greenhouse small, giving you the feeling that you're sitting in pillbox, peering through slits. There is no doubt this will be a very capable machine, but the car just doesn't get our hearts pumping like when we see something like this: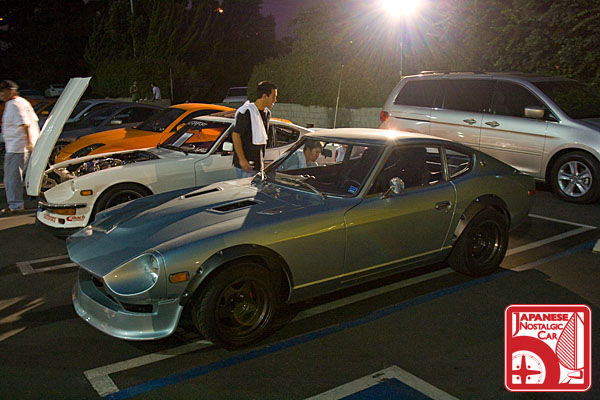 Unfortunately, we didn't get take the car for a spin through nearby Mulholland Drive, and no specs were given. We'll just have to wait for the LA Auto Show for that.