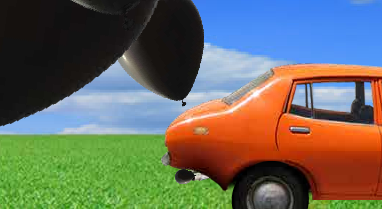 The NHTSA has released a list of all 690,114 cars traded in in the Cash for Clunkers program. Keep in mind that the list is unverified and based on dealer reports. Most of the cars we know and love have been spared genocide, although many casualties still sadden our hearts: 5 Starions, several Cressidas, a moderate number of Nissan 300ZXs, Mazda RX-7s, Toyota Supras of varying years, and a buttload of Previa minivans.
Some don't even meet the initial 18mpg or worse requirement (1990 Honda CR-X, really?). Others seem to have been traded in on pure laziness – late model Lexuses, a Mazda RX-8, and a Nissan 350Z, for example. Surely owners could have gotten more than the $4500 credit by just throwing it up on craigslist. Keep in mind that these cars had to be driven and registered for the past 12 months, so they aren't shells or beaters.
Click here for the complete list (PDF).
Hat tip to cesariojpn.