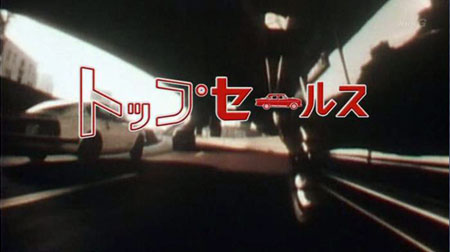 Forget Knight Rider, forget Speed Racer, forget Seibu Keisatsu. This could quite possibly be the best show ever to hit the airwaves, and it's a soap opera. NHK is launching a new drama series called Top Sales, about a car saleswoman making her way up the ladder in the male-dominated world of auto retail, and it takes place in Japan in the 70s. Like, OMG.
The plot follows a woman named Hisako Makino (played by Yui Natsukawa and loosely based on author Fumiko Hayashi) who loses her job at a textile company. She runs into her childhood friend Takao (Kippei Shiina), a salesman at a company called Omiyake Motors, who convinces her to take a job with him. His chauvinist manager disapproves at first, but Takao convinces him to hire her. Drama, possible romance, and a tale of women's empowerment ensues. Eventually, Hisako climbs the corporate latter to the top, becoming president of the company. The year is 1974, one year after the Oil Crisis, and the show's producers have painstakingly recreated all the fashions, music and household items in vogue at the time for the sets.
But who cares about all that? There main point here is that the show appears to contain plenty of old Japanese iron in the background, which you can see in this gallery and on the show's official site. This is one soap opera we'll gladly endure. Please, please, please let there be a subtitled version unleashed into the internet. The first episode aired April 12.
[Source: Auto-Otaku via Autoblog]