At the Tokyo Motor Show today, Nissan revealed the IDx Freeflow Concept, a car inspired by the legendary Datsun 510. It's a love letter to the hard core Datsun devotee, or even newfound fans born decades after the original ceased production. We've known it was coming for a while now, and believe me, it was killing us not to share it with you, our dear readers, but we hope it was worth the wait. Now here's the deets.
The front is dominated by a flat face, very unusual in the swoopy aero shapes of current designs. Four round headlights with a hood line dipping inward towards the grille are the signature design cue, and vents below the grille evoke the same element from the original 510. The chrome bumper is even reminiscent of a classic air dam.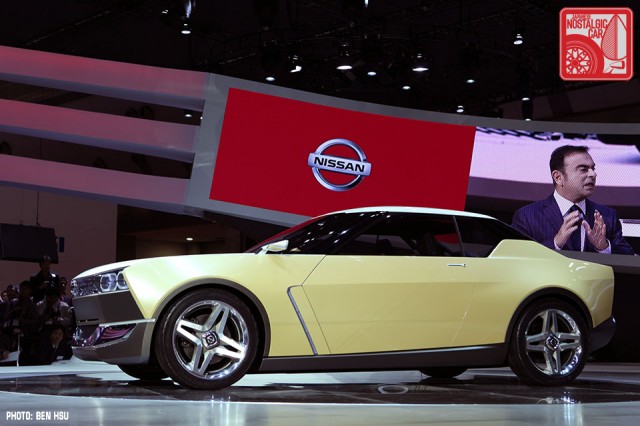 From the rear, another vertical panel and tail lights with three distinct elements draw inspiration from the classic 510. Classic four-spoke wheels reminded us of so many vintage barrels from Work Equip 01s to SSR MkIIs to the American Racing Libres.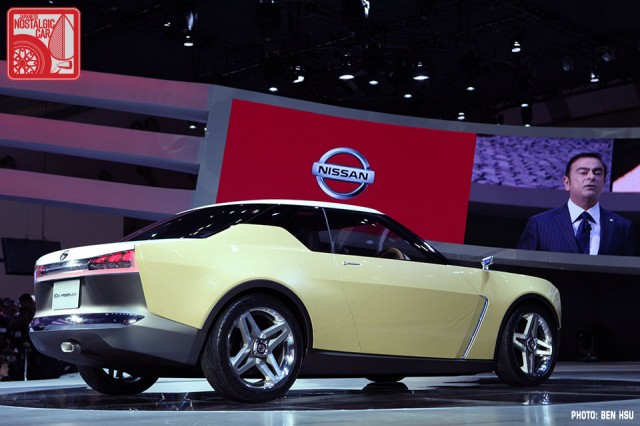 Update: Our sources originally reported a 2.5-liter inline four, but in Nissan's press release, they say the IDx Freeflow can be equipped with a 1.2- or 1.5-liter engine with a CVT. This is just one of many configurations. The idea was that this platform will spawn multiple derivations, according to CEO Carlos Ghosn.
On stage, it appeared about the same size as the neo-hachiroku Scion FR-S and Subaru BRZ twins, and if produced it will go head-to-head against them in the marketplace.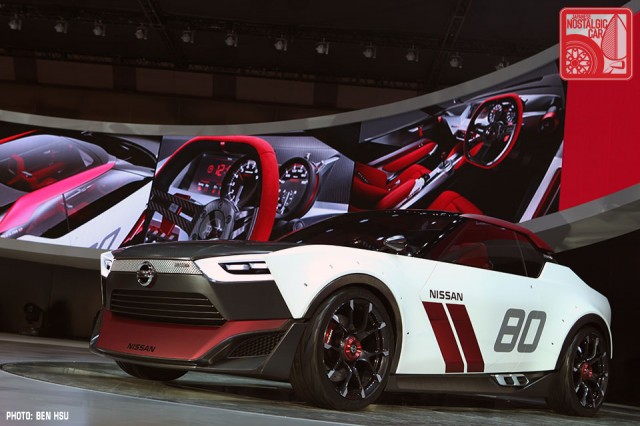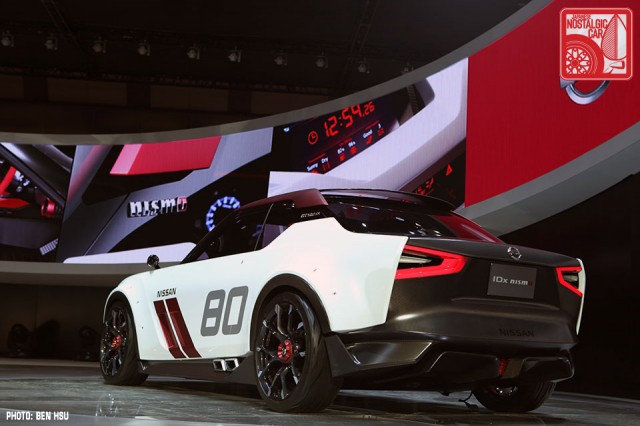 Speaking of other configurations, Nissan then further surprised the audience with a race version, complete with livery paying homage to the BRE racers of the 1970s. Though he didn't appear on stage, Peter Brock was the special guest that we weren't at liberty to discuss earlier. Update: specs release say that it can be equipped with a 1.6-liter turbo with a six-speed manual.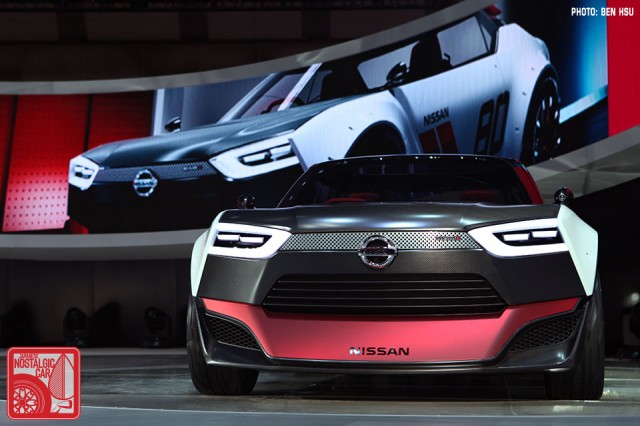 The IDx NISMO's front valance even has dual scoops evoking the BRE spook. Fender flares with bolt-holes and twin stripes complete the look. Even the mirrors look like classic 510 racing mirrors. The 80 racing number references Nissan's 80th anniversary.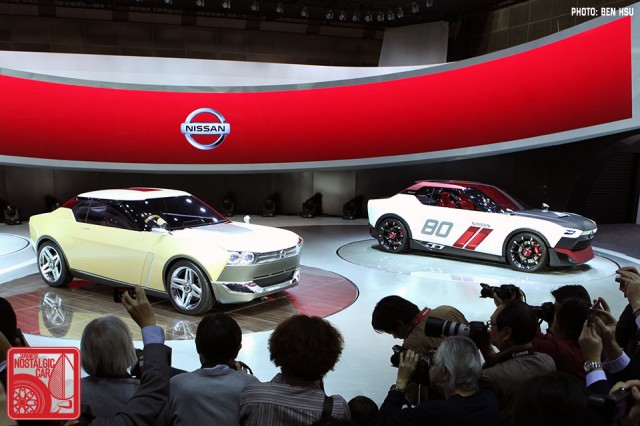 What do JNC readers think? Let us know in the comments below.