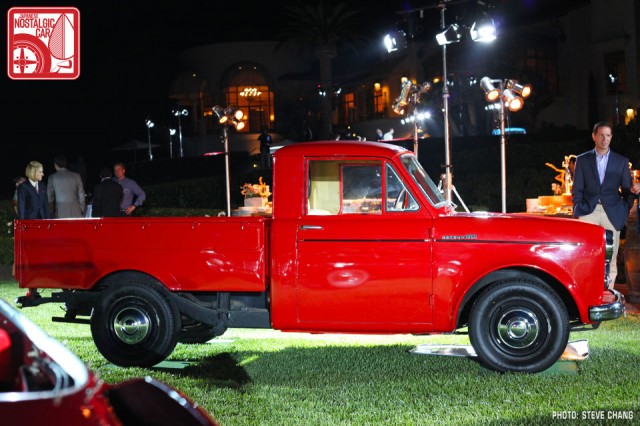 Thus far our Nissan 360 coverage has focused on your rare but predictable classic and race cars. However, the global Nissan empire is built on stuff sold in reaches of the world you can't even find on a map. So every four to five years Nissan assembles every last one of its products, from far-flung regions, in one place (which also changes — in 2008 it was was Portugal; next up is Brazil). Here's the real meat of the Nissan-lympics: Driving insane stuff. From the Juke-R to dump truck, we pilot them all.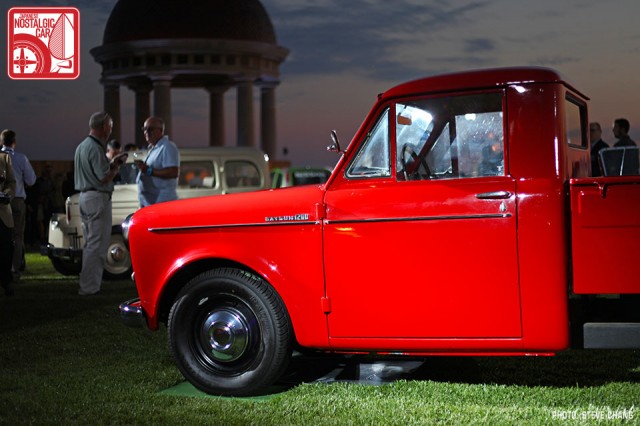 From the very beginning, Nissan trucks have been a key part of their export strategy. The Datsun 320, for example, came to the US and outsold the 310 Bluebird it shared a body-on-frame chassis with. It did much more to establish Nissan's foothold in the US market, paving the way for roadsters and 510s.
Those early models were largely identical to what was sold in Japan, but now especially after the merger with Renault, Nissan is a vast empire with way more region-specific products than we'd ever dreamed.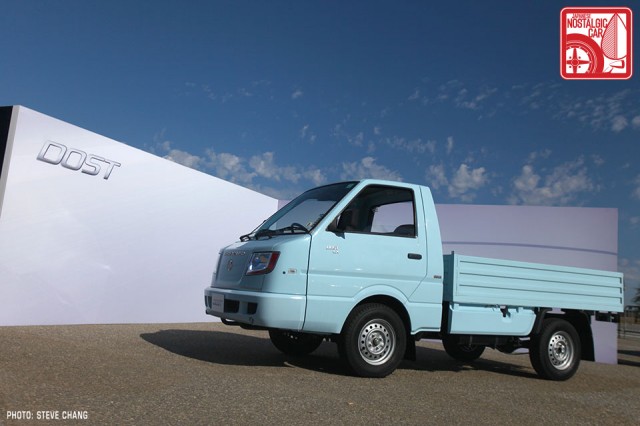 Take, for example, the Dost, as in, "Dost thou drive a Nissan?" The 1.5-liter inline-three flatbed is the product of a joint venture in India local manufacturer Ashok Leyland. Apparently, it means "friend" in Hindi.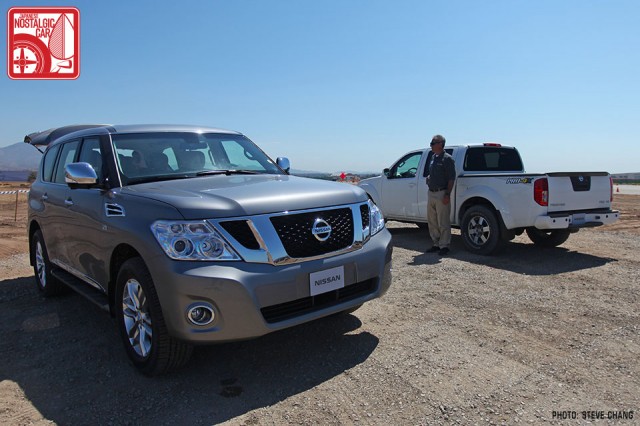 Or how about the ginormous Nissan Patrol, which takes its namesake from the classic Land Cruiser fighter of the 1950s. The model disappeared from US shores in 1969, but it's still alive and kicking in Australia, China and the Middle East. If it looks somewhat familiar, it's because the Patrol returned to the US in 2010 as an Infiniti QX56 with a less alien-looking face. This is a little game we like to play called "How far can you go before you tip over?"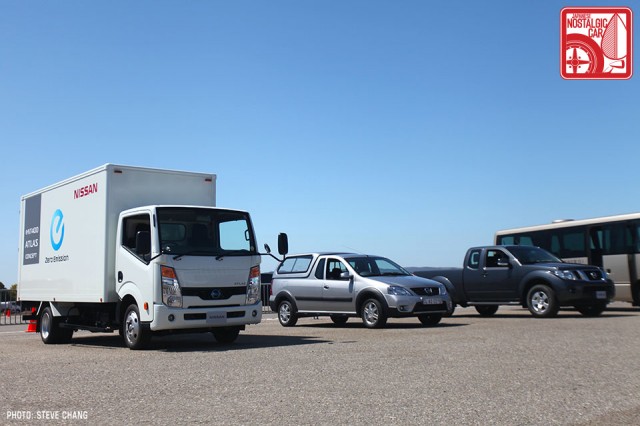 The African delegation sent the NP200, a badge-engineered Dacia ute that replaced the Nissan 1400 "Bakkie," ending a 37-year production run of the beloved Sunny Truck. It's the silver thing in the middle, flanked by an all-electric Atlas box van from Japan and a Navara, which is basically an Aussie/European Frontier pickup making us jealous with its availability in diesel and a 6-speed manual.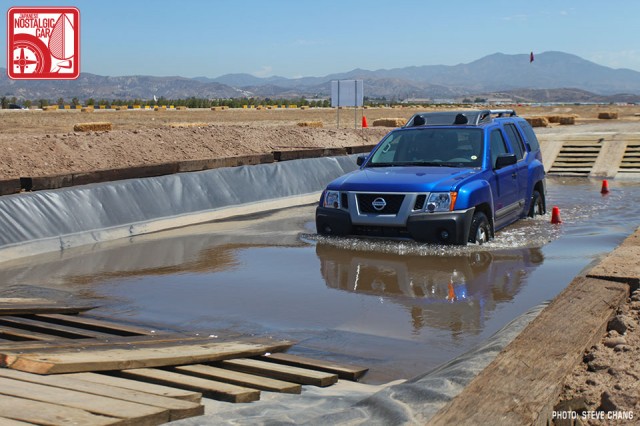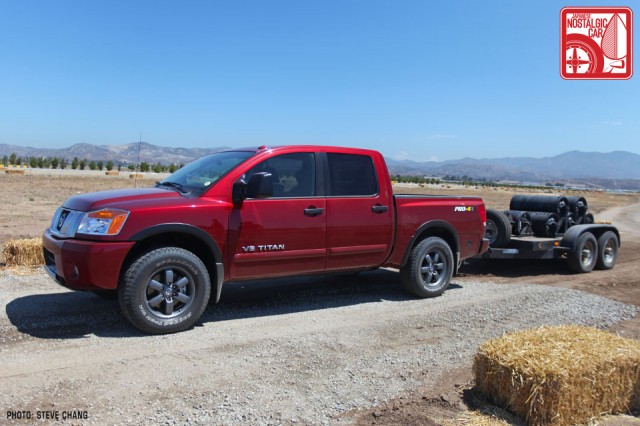 And of course there are the American-market trucks that are all too common sights for US-based JNC readers. In case you're wondering, here we are about to floor a Titan on a dirt road with 9,500 pounds of artificial weight in the trailer.
The big news for 'murricans was announced a few days prior: The 2015 Titan will be powered by a 5.0-liter Cummins turbodiesel V8. It appears to employ a compound turbo for added torque, but Cummins engineers would neither confirm nor deny. The pulling capacity should be off the charts, perfect for dragging home a Datsun project or five.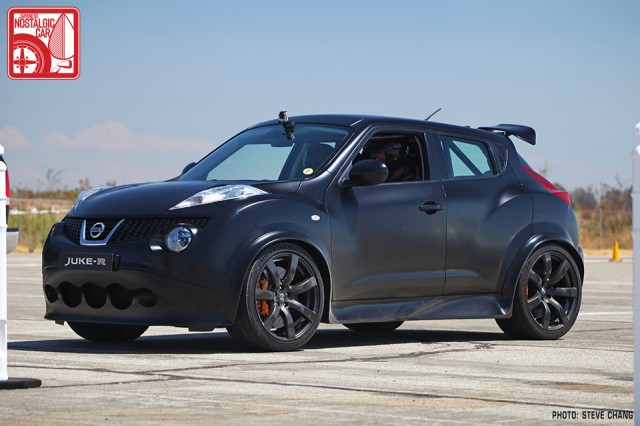 Next came the moment everyone was waiting for. We'd been told early on that there'd be a genuine, honest-to-god opportunity to pilot the most insane car (next to the Murano CrossCabriolet, that is) in Nissan's lineup: The Juke-R. Unless you've been living under a sand dune, you know it's the unholy love child of a Juke and an R35 GT-R.
As the story goes, engineers mysteriously "disappeared" one of each from Nissan's press fleet, knowing it was easier to ask forgiveness than permission. The result was a $655,000 Frankenstein's monster that goes like bad stink. So how is it to drive?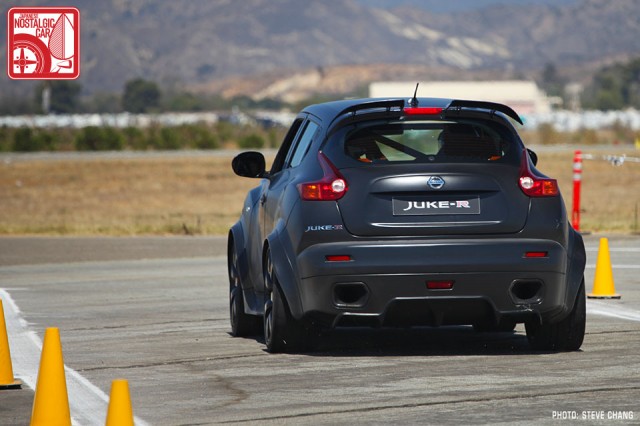 Well, acceleration is probably what a baseball feels the moment Hideki Matsui slugs a homer. It's rougher around the edges than a GT-R and not as confidence inspiring. Its higher seating position doesn't help either. An army of computers keeps an R35 planted in turns, an army that still thinks they're in a GT-R, so the shortened wheelbase makes the the Juke-R a bit squirrelier, less forgiving. You can't just point and go, but god damn is it fun.
Nissan will build only 21 Juke-Rs, quite possibly making this the rarest Nissan after the R390 GT1 road car. So far 4 have been sold, all in the Middle East.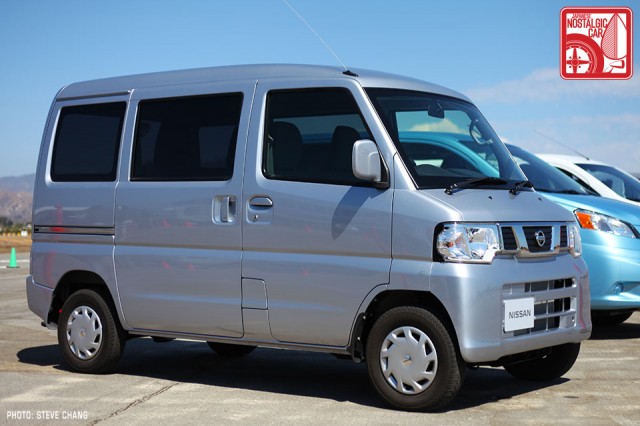 For us, though, the main event was driving cars brought from Japan, complete with home team frequencies on the FM radio. The bizarre, Iron Giant visage of the Prince Clipper haunted the streets of 1960s Japan and became one of the most iconic trucks of the Showa Era. After the Prince-Nissan merger in 1966, the name soldiered on for two more generations until it was killed off in 1981. Then in 2003, the powers that be revived the name for use on a rebadged Mitsubishi Minicab and gave us the Nissan NV100 Clipper.
If you've ever set foot in Japan you know it's crawling with kei vans. From the moment you land at Narita Airport you see them, first as support vehicles on the runways, then as farm vehicles on the train ride into Tokyo, and then as delivery trucks in the narrow alleys of the big city. 47 horses may not seem like a lot of oomph, but with a curb weight of just under 2,000 pounds and the turning radius of an office chair, you can see why it's the perfect runabout for Japan's crowded streets.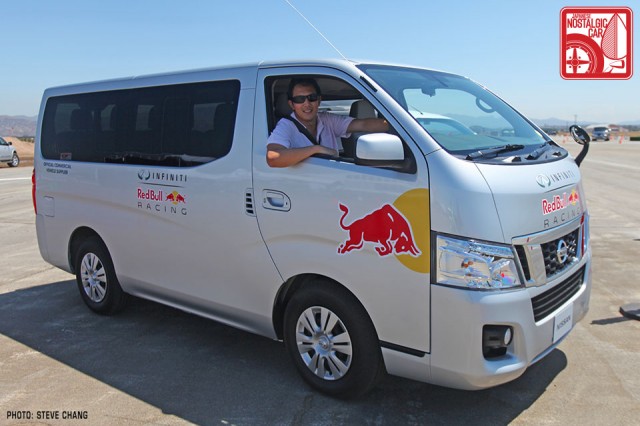 If you saw our love for the Sienna SE as deviant and unnatural, prepare your haterade. The Nissan NV350 is Yokohama's answer to the Toyota Hiace, and together they are the kings of Japan's uber-one-box class.
These started out as commercial vehicles, but with more cabin volume than some Tokyo hotel rooms, ultra luxe versions became a popular way to lounge comfortably in the big city and perhaps have a lady friend over. Vanning is no joke in Japan.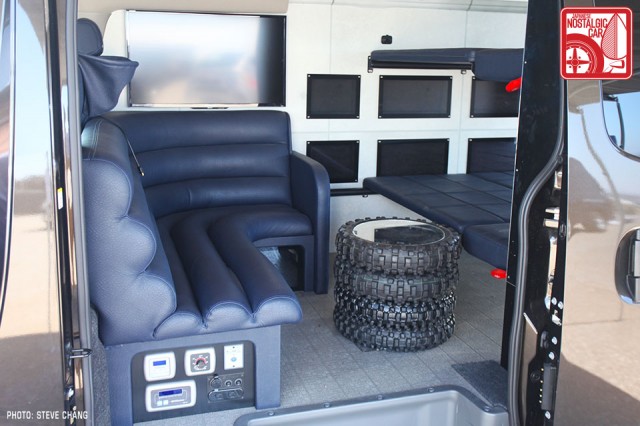 Like American conversion vans of the 70s, these pimped palaces can be configured anyway you want, even with folding bunk beds in the cargo hold. The black widebody conversion even had a fierce aero kit, carbon fiber front lip and bitchin' Toyo tires with white flames on the sidewalls. The only thing missing was an airbrushed mural of a Japanese Gandalf riding a dragon. Oh, and a shag carpet.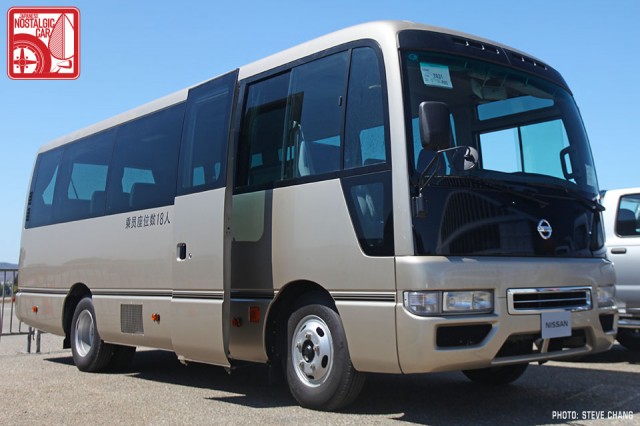 But if the NV350 isn't spacious enough, may we show you a Nissan Civilian? These 18-seat buses are all over Japan, shuttling kindergarteners to school, working as mobile blood banks, operating as chartered limousines, what have you. The Civilian nameplate has been around since 1971, and they have enough of a following that nostalgic ones regularly make appearances at the New Year Meeting. Tomica even makes one.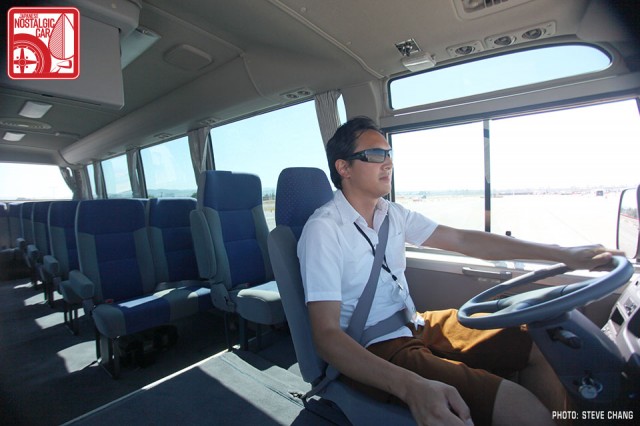 I could not wait to drive this symbol of everyday Japanese life. Not only was it the most massive thing I've ever captained, it was a stick! Sure, the putting it in gear was like trying to uproot a small tree, but once it got moving the 4.5-liter straight six was smooth as sashimi. For a brief moment I imagined myself thanking passengers as they paid their fares to leave (in Japan, you pay when you get off the bus) but then I looked down and realized I didn't have the requisite pressed uniform and crisp white gloves. Illusion shattered.
Even as recently as a decade ago, you could still say that Nissan was making cars for Japan. S15 Silvia. R34 Skyline. Stagea. Sadly, that era has ended. Now the industry is so competitive you have to tailor cars to each region's individual tastes just to stay relevant, and thanks to strategic tie-ups with Renault and the like, Nissan is probably doing a better job of that than any of its Japanese rivals.
Does this dilute the marque's essential Nissan-ness? Yes, of course. But that's why Nissan is so strongly putting its 80-year heritage on display. While we were at Nissan 360 we got some dirt on upcoming cars, which we're sure JNCers will like and which we'll share in upcoming articles. Stay tuned.