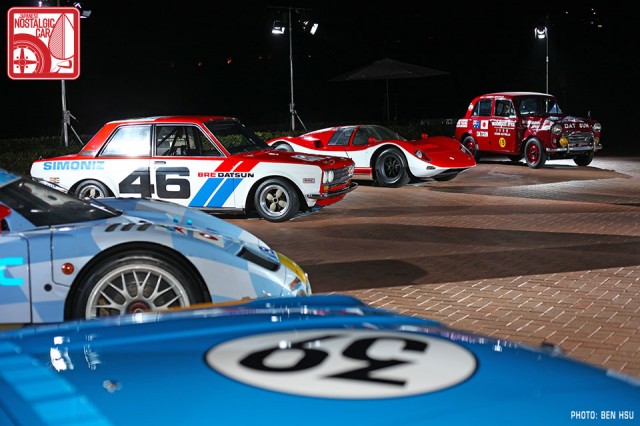 For the Nissan faithful, the name Zama needs no introduction. The sleepy little town outside of Yokohama is home to Japan's largest and most wondrous collection of classic and race cars, wholly owned by the Nissan Motor Company. For decades Nissan barely spoke a word about it and kept it closed to the public. So when the automaker brought select Zama cars to southern California and invited us to check them out for the first time on US shores, we jumped at the chance.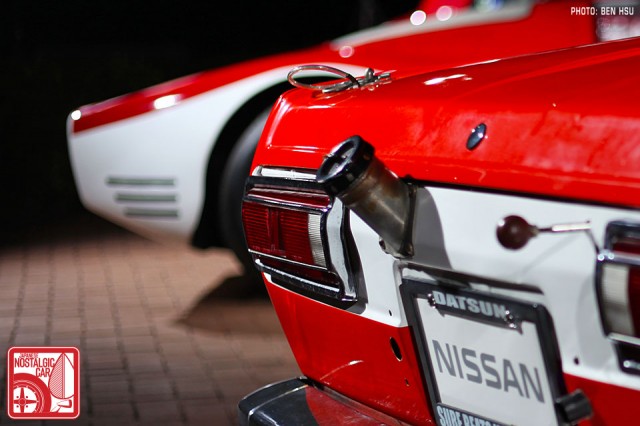 Nissan 360 isn't some long-forgotten kei car. Every four to five years, Nissan holds a massive, multi-day press conference to showcase its global portfolio. Journalists are invited to kick the tires of every car Nissan makes. We drove a kei car on US soil, channeled our inner Sandra Bullock behind the wheel of an 18-passenger bus, and spun a million dollar race car into some cones.
This December, Nissan will celebrate its 80th anniversary. In preparation for this momentous occasion, the automaker has brought out the big guns — old race cars. You can flaunt all the fancy new technology you want, but nothing gives an automaker street cred like a raw, octane-sucking track machine. Luckily, Nissan has plenty to spare.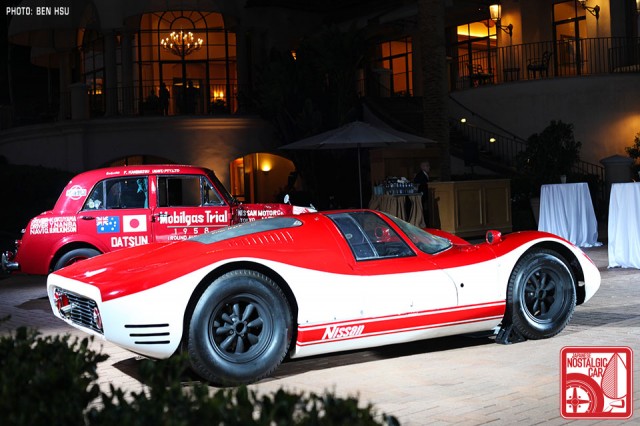 For most of its life, the Zama collection was stored in a dark, drafty warehouse on the grounds of Nissan's Zama plant. Back then, it was called the Nissan Heritage Collection and accessible only by secret password. We toured the facility for Volume 03 of JNC, and though we were awed by the sheer history in front of us, found it hard to appreciate the cars parked doorhandle to doorhandle under a layer of substantial dust.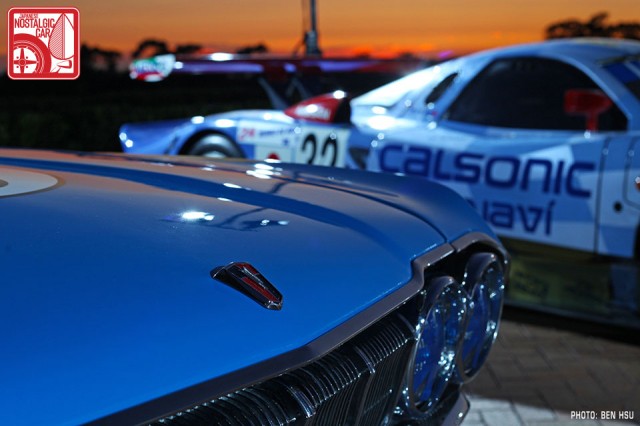 For Nissan 360, on the other hand, we got view the cars in a truly proper venue. And what a venue it was: The overlook of uber-posh Pelican Hill Resort in Newport Beach, right above the Pacific Ocean at sunset.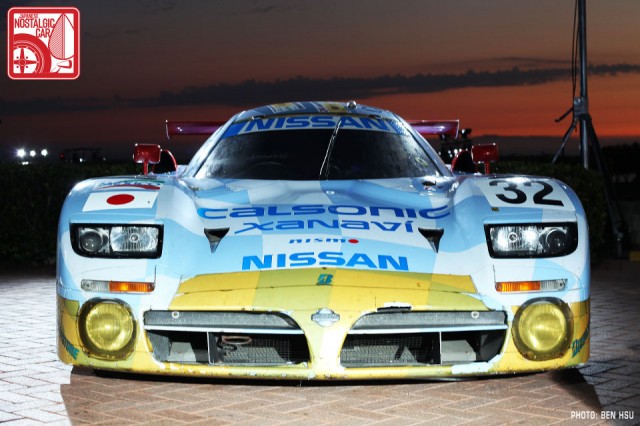 Seeing, for example, the #32 Nissan R390 GT1 with the California sunset behind it could not be described as anything less than surreal. Under floodlights blasting it with white light, it wasn't hard to imagine the Le Mans car tearing down the straight at Sarthe Circuit as the 24-hour endurance entered its first night.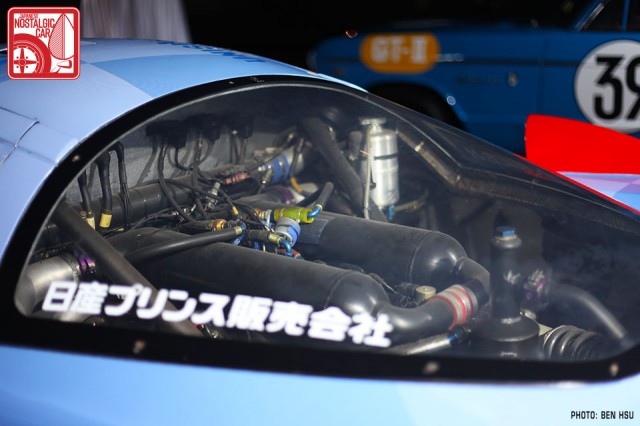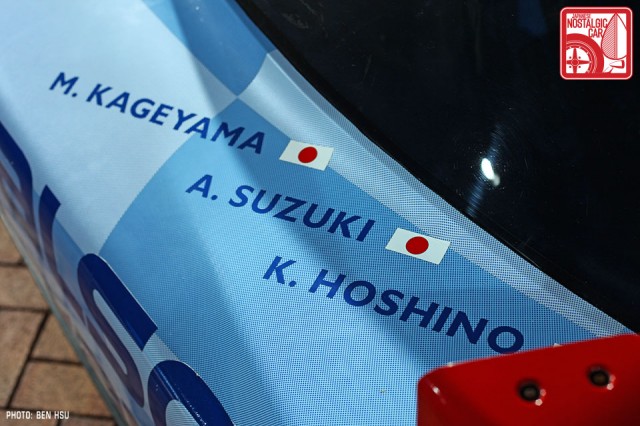 The #32 car driven by legendary Nissan works driver Kazuyoshi Hoshino, along with Aguri Suzuki and Masahiko Kageyama, made a podium finish in third at the 1998 24 Heures du Mans, while three other Nissan R390s came in fifth, sixth and tenth.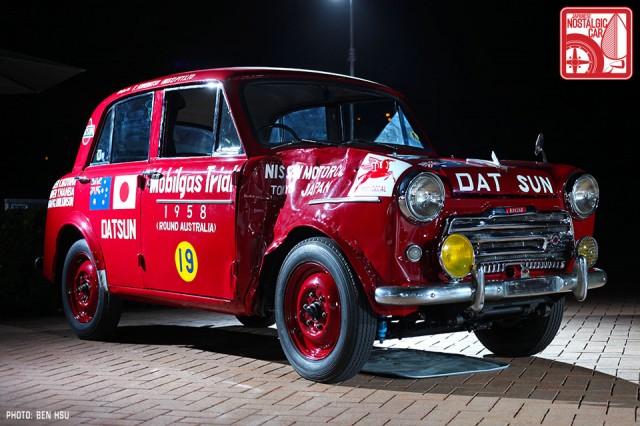 The Fuji-Go was Nissan's first race car, along with its twin, another Datsun 210 named Sakura-Go. Both were entered into the backbreaking Mobilgas Trial, a 19-day rally around the perimeter of Australia, most of which was unpaved at the time.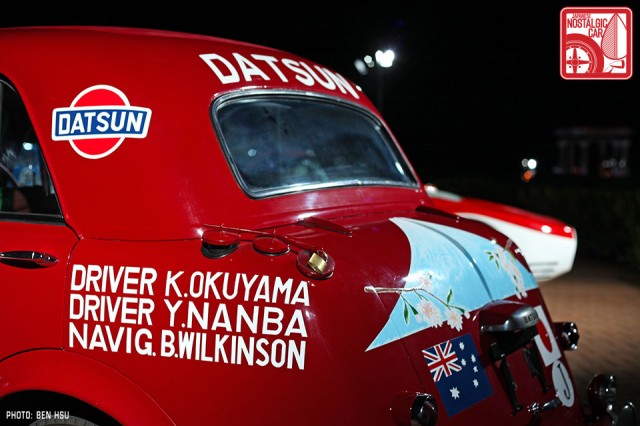 Only 36 of 67 cars entered even completed the race at all, but it turns out that a ladder-framed econobox built for Japan's similarly unpaved streets was the perfect car for circling the continent. Except for a fuel cell and a curtain to allow one crew member to sleep in the back seat, the stalwart little Fuji-Go was bone stock and won its class (the Sakura-Go came in fourth) in the grueling, 10,000-mile marathon.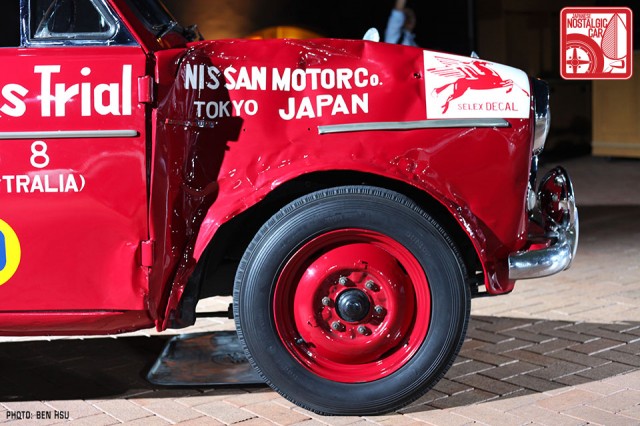 In 2011, both cars underwent a restoration, but the substantial dent in the front fender — a result of Fuji-Go's encounter with an Aussie tree, was kept along with its other battle scars.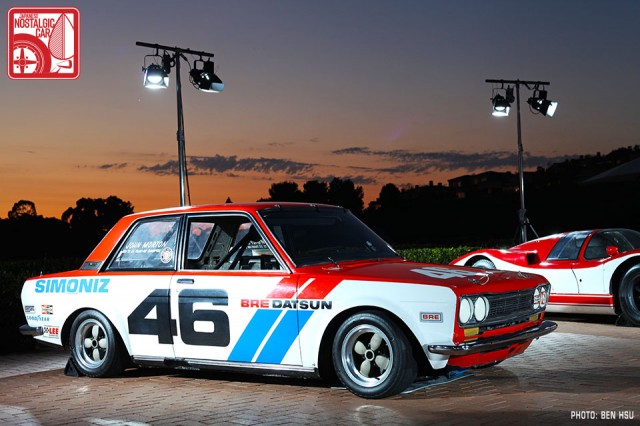 There are many replicas out there, but this is the real Datsun 510 driven to victory by John Morton in the 1971-72 Trans-Am 2.5 Challenge series. Among the classic racers present the BRE 510 box was the only car not from Zama, instead shipped over from Nissan USA's Tennessee headquarters. We're torn between whether it should be kept in Japan as part of the master collection, or retain its place in Nashville as an American icon.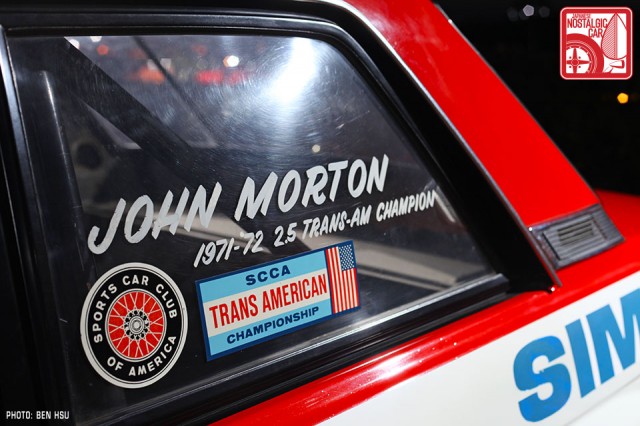 Nissan was dominating motorsports on a global scale by the early 70s, but the US was in kind of a bubble and enthusiasts here had no idea Japanese touring Skylines and African rally Bluebirds existed. This marks the first time Morton's 510 has been displayed, rightfully, amongst its contemporaries.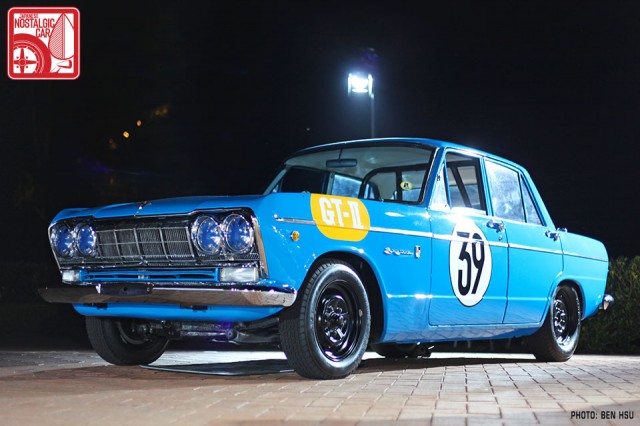 The 1964 S54 Prince Skyline 2000GT was the car that changed everything. Not because the homologated straight-six defined performance Skylines for decades to come, or that it was the first one Shinichiro Sakurai worked his magic on, but because at the 1964 Japan Grand Prix, the elongated sedan briefly pulled ahead of and led a Porsche 904 race car.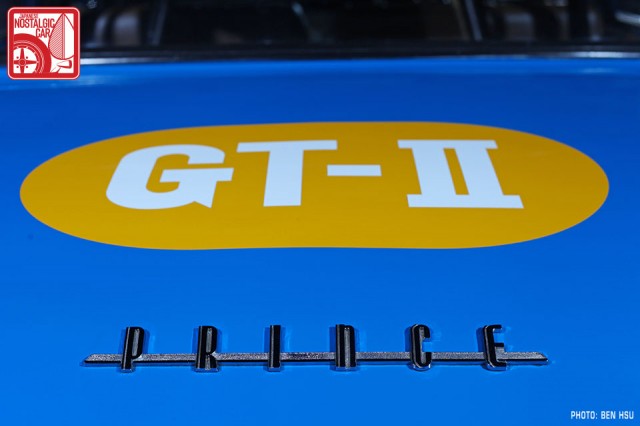 No Japanese at the time believed a product of their nascent auto industry was capable of even approaching a purpose-built race car, especially not a production sedan. It is said that the entire nation, or at least the citizens standing in the bleachers, rose to their feet when Tetsu Ikuzawa made the pass.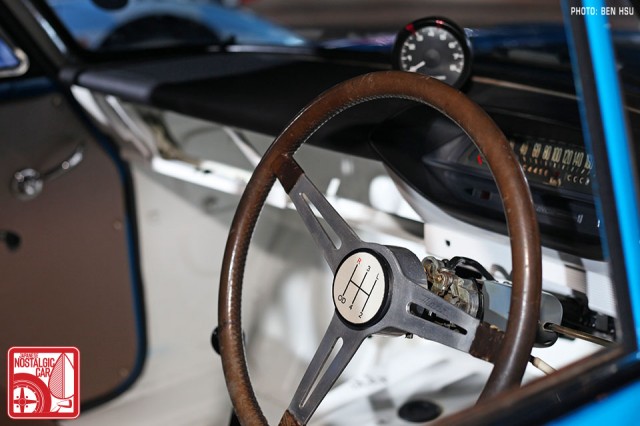 In the end, the blue #39 car driven by Yoshikazu Sunako came in second, followed by Ikuzawa and four more S54 Skylines that swept second through sixth. It didn't matter that none won outright. It was a defining moment, perhaps the defining moment in Japanese motorsports, and the birth of the Skyline legend. (Pont of interest: Note the reverse shift gate pattern in the steering wheel.)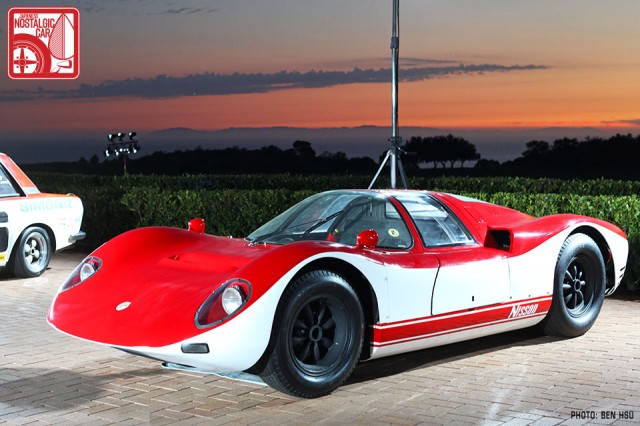 The incident left an impression on Prince, and even after its merger with Nissan in 1966 Sakurai's team was determined to vindicate the loss. At the 1966 Grand Prix, Nissan came out with guns blazing, fielding their own purpose-built mid-engined race car.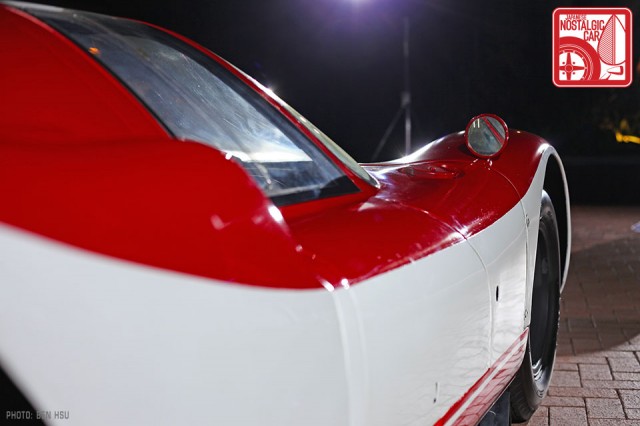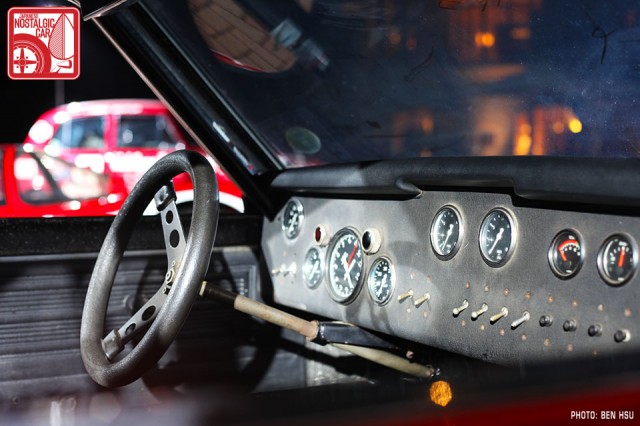 By then Porsche had developed the 906, but Prince had their day in the sun. The R380 took first and second at the Grand Prix, followed by a Toyota 2000GT. In 1967 the a tweaked version of the car, renamed Nissan R380-II, was sent to Yatabe Test Track where it set seven FIA-sanctioned world speed records (50km, 50 miles, 100km, 100 miles, 200km, 200 miles, and 1 hour).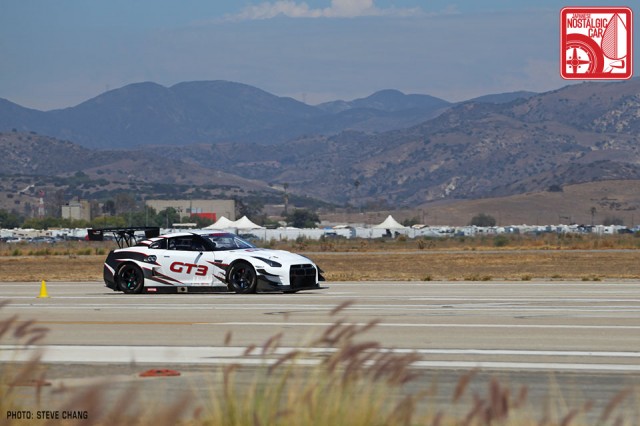 On day two we were directed to El Toro for some seat time in Nissan's modern race cars. The former Air Force Base near Irvine, California houses a massive runway where Top Gear USA was filmed. Sadly, the Zama museum pieces were strictly off limits.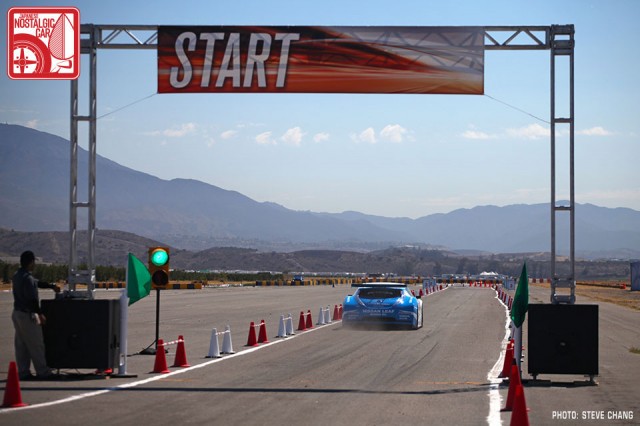 To our surprise, however, Nissan did allow us to drive the Leaf NISMO RC. This is where my aforementioned race-car-into-cones incident occurred. Apparently, super-sticky Bridgestone slicks on a 2,055-pound race car have a lot of grip, just not infinite grip. At that point, I was pretty stoked that Nissan didn't let me anywhere near one of their priceless Zama cars.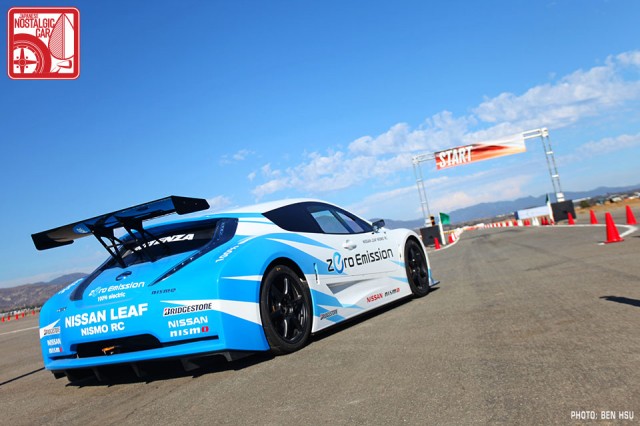 When I actually had the car pointed on course, I have to admit it was the most fun I'd had behind the wheel of an electric car, even narrowly beating out a Tesla Model S. The electric motor's so quiet, all you hear is an orchestra of pings made by gravel being flung onto the un-insulated underpan. The Leaf's range is about 100 miles per charge, but the same drivetrain in full race mode lasts only 20 minutes in the NISMO RC. We have no idea what possessed Nissan to build a race car that can't even outlast an episode of Seinfeld, but at least all that instantaneous torque was pretty fun.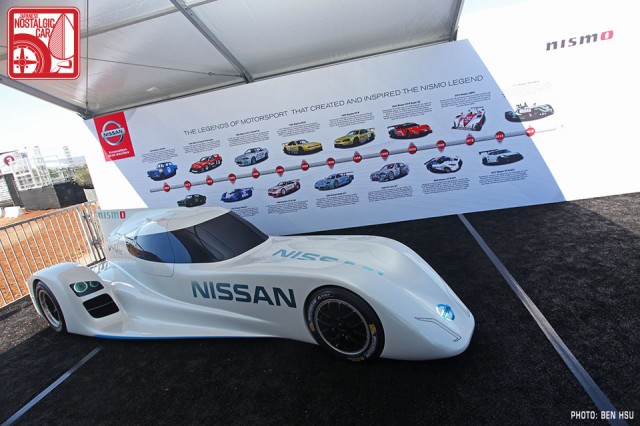 I guess we'll find out whether electric race cars are here to stay when they field the ZEOD RC at Le Mans next year. This is actually a thing that's happening, according to Nissan. Inspired by this year's Deltawing, they expect this car will have a top speed of 186 miles per hour. Will it earn a spot in the Zama collection like the racers on the chart behind it? Time will tell.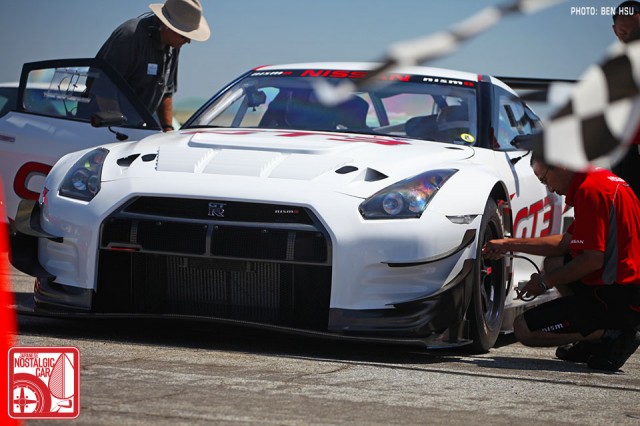 Last but not least, we were treated to a lap around El Toro by Nissan GT Academy winner Jann Mardenborough in a GT-R GT3. As per FIA rules, these R35s are rear-wheel-drive the like the GT-Rs of yore. That didn't slow the beast down in the neck-snappingly slightest, and we get the feeling Mardenborough wasn't even going at 7/10ths.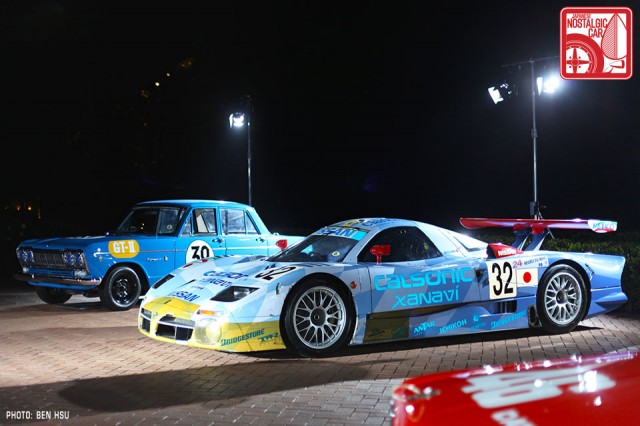 Nevertheless, the highlight of the three-day event was still the cars of Nissan's Zama collection displayed at Pelican Hill. We may never see these machines at a true concours d'elegance event, but this was pretty close and an environment genuinely befitting cars of such historic significance.
In the next installment, we'll take a look at some of the passenger cars from Nissan's long history. Stay tuned.