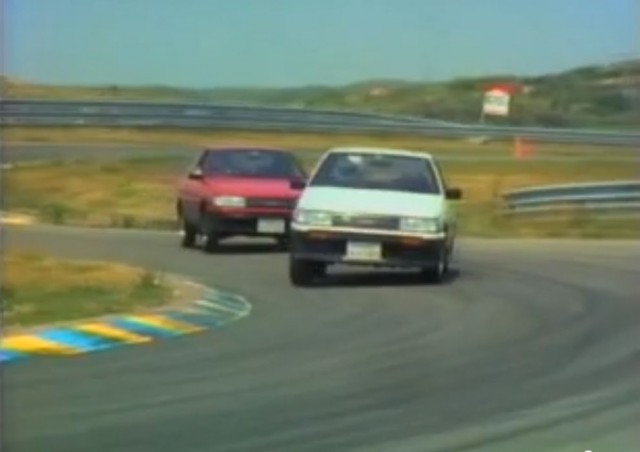 2013 is a momentous year for the compact, lively and influential car we know as the hachiroku. With Initial D perhaps getting its final curtain, along with the fact that the first AE86 rolled off the production line in Aichi exactly three decades ago, we at JNC would like to wish you a happy 86 Day!
In celebration of this August 6th, let's rewind the clock back 30 years. Below is a Toyota exhibition video that features a duo of early GT-APEX Levins flown in from Japan (notice they are not Corolla GTs) and driven to their limits by rally drivers Per Eklund and Klaus Fritzinger.
The pair terrorize the Nürburgring Nordschleife with plentiful sideways action before advancing to Spa Francorchamps and Zandvoort!
Interestingly, Toyota made a similar video for the Sprinter Trueno. Here's that version of the action, complete with the period "Sexy Sprinter" tune at 6:58! The song is super catchy. Hum it all day!