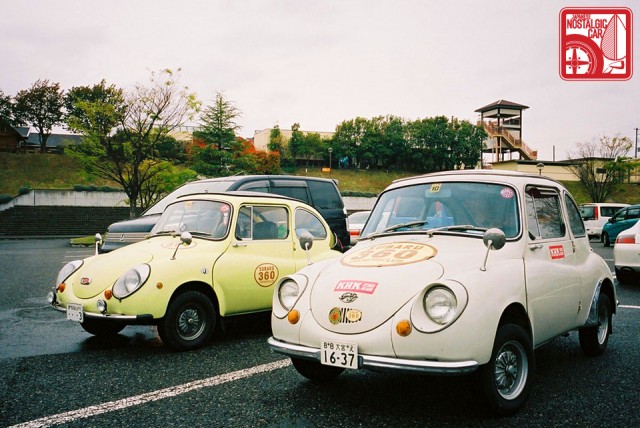 Rejoice, Subarites, for it is the 60th birthday of your beloved parent company. Fuji Heavy Industries was founded on July 15, 1953, formed when five former companies of the disbanded Nakajima Aircraft Company. The new logo showed five smaller stars behind a larger one, a symbol that graces the nose of every Subaru car.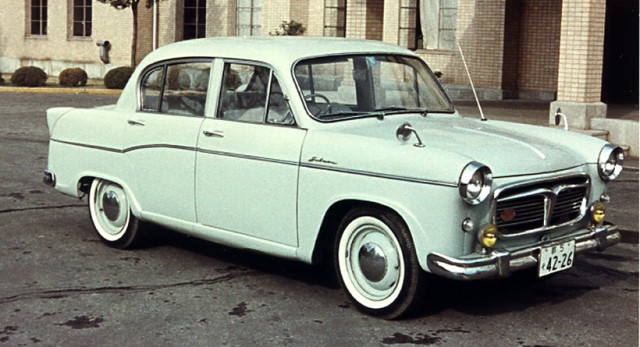 Capitalizing the metalcrafting expertise gleaned from manufacturing airplanes, engineers built everything from tea kettles to the Fujino rear-engined bus. Initially, the plan was for Subaru to go head-to-head against Prince and become a luxury automaker. Sadly, the opportunity for a Subaru-Skyline showdown was thwarted by the establishment of Japan's People's Car program.
Plans for the luxo-Subaru were scrapped and the 360 kei car was born in 1958. That makes the Subaru brand itself 55 years old this year and as JNCers already know, it is largely responsible for the birth of Japan's car culture.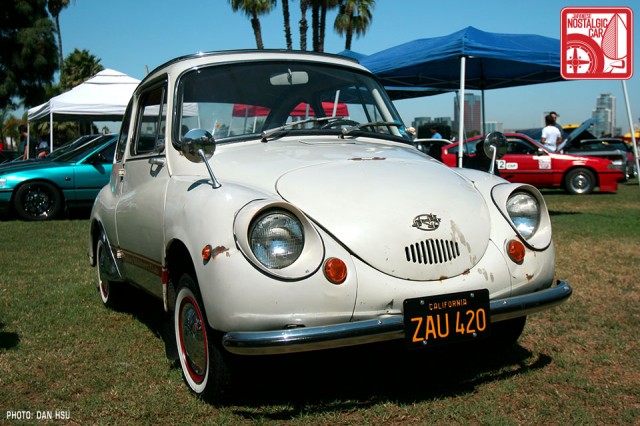 The rear-engined, rear-wheel-drive microcar brought motoring to the masses and was so popular that FHI manufactured it continuously for 12 years. Malcolm Bricklin of fiberglass car fame imported them to the US, but for some reason a 36hp kei car wasn't an overnight success here.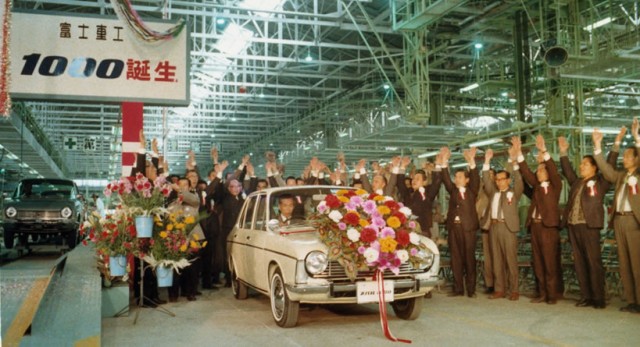 FHI's first real mass-produced car came in 1966 with the imaginatively named Subaru 1000, later renamed the FF-1. Subaru's identity had begun to form, and the front-engined, front-drive car was the first to exhibit quirks like the spare tire mounted atop the engine. With so much weight placed atop the driven wheels, it became a favorite of those living in Japan's snowy climates.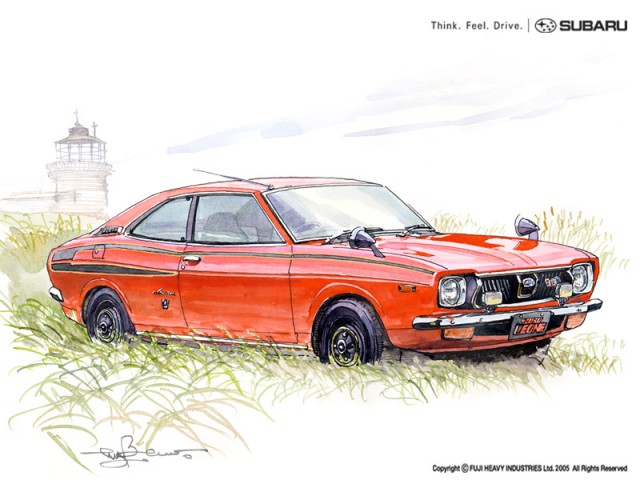 The 1000 was succeeded by the Leone, which added four-wheel-drive to the equation, forging the template that underpins all modern Subarus. It's almost unbelievable how far Subaru has come by sticking to that one basic formula, especially given the cutthroat mergers and product diversification of today's auto industry. But there they are, still kicking up dirt and plowing through snowdrifts. Happy 60th birthday to all the Fuji Heavies.
Images courtesy Skorj, Subaru.