Earlier this week we asked what classic Japanese car would be the best investment. Turns out the answer may not be a car at all, but a Japanese nostalgic truck. During the height of the Arizona auto auctions this past week, FJ40 Toyota Land Cruisers continued to fetch ever-higher prices. When all was said and done at Gooding & Co. the 1979 FJ40 above went for $61,600 including fees.
Every January the Scottsdale, Arizona area is ground zero to bidding frenzies held by no less than five major houses. Last year they brought in a combined $182 million. This year, at RM Auctions, the gavel came down on a beautiful Freeborn Red 1978 FJ40 restored by our friends at The Finishing Touch — known best around these parts for their Mazda Cosmo Sport and Mazda R360 restos — for 77,000.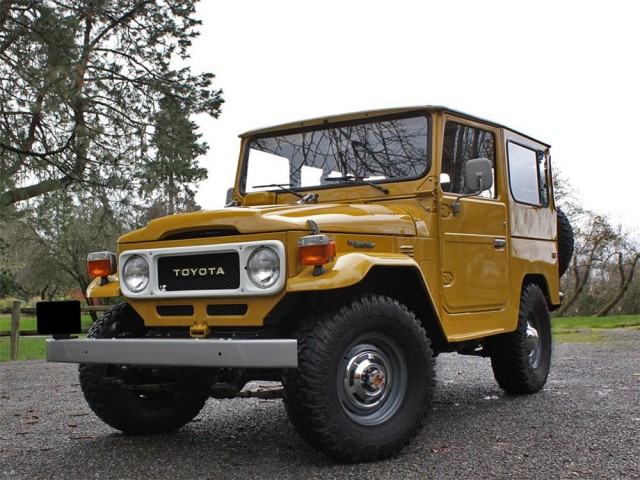 And finally, at Barrett-Jackson's money spewing free-for-all a 1981 FJ40 with blueprinted 4.2L straight six crossed the block at a whopping $88,000. It's interesting to note that none of these cars appear to have their original suspensions.