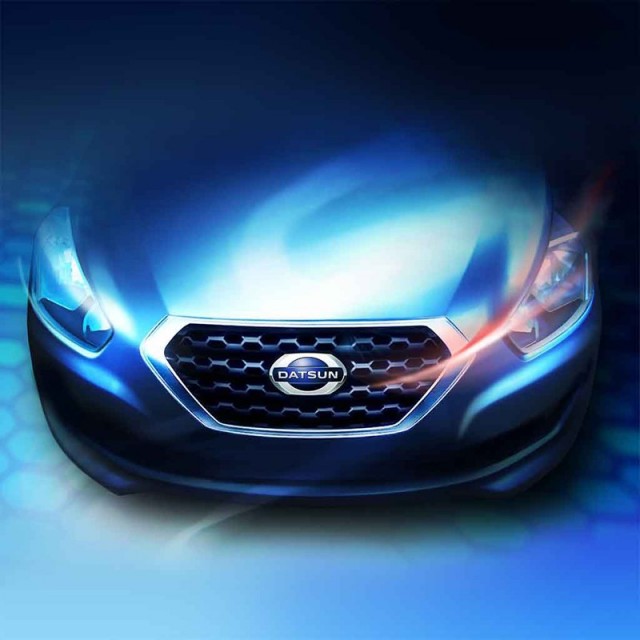 We are two weeks from the July 15th reveal of the revived Datsun brand. If you squint real hard you might be able to see a similarity between the old hamburger logo, except that the red rising sun has now been turned into a blue orb enclosed in chrome. There's even a bit of B210 honeycomb in the new grille, but that's where the similarities end.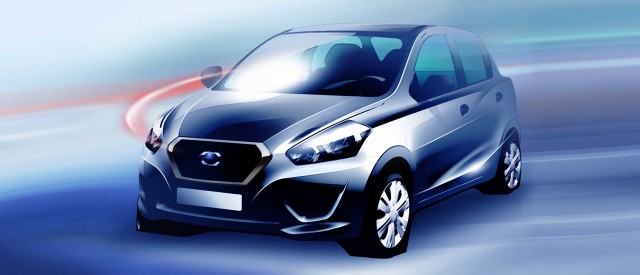 The new Datsun compact, called the K2, will be sold in four countries: India, Indonesia, South Africa and Russia. It will be powered by a Nissan 1.2-liter three-cylinder found in the March and retail for about $5,300.
Photos courtesy of Nissan.