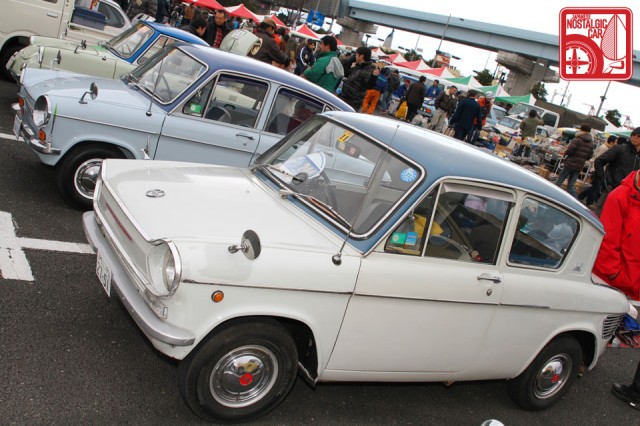 If a flux capacitor equipped kei car from 1960 traveled to the present, it'd be totally jealous of the "massive" 660cc displacement its modern counterparts enjoy. Back then, maximum allowable engine size was a scant 360cc. But as the Mazda Carol 360 proves, nostalgic kei jidosha can't be surpassed in style by today's space-maximizing one-boxes.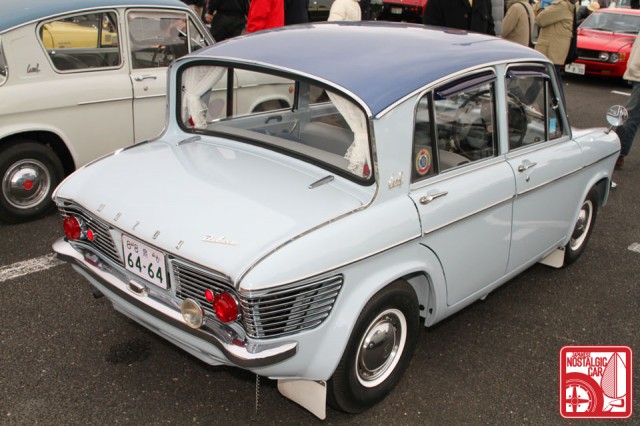 The grilles on these rear-engined sub-subcompacts are works of art. At the time these were new, cars were a novel item for the average citizen so naturally you would decorate it like as if it were a house — sprucing up the spartan interior with rear window curtains. Quaint!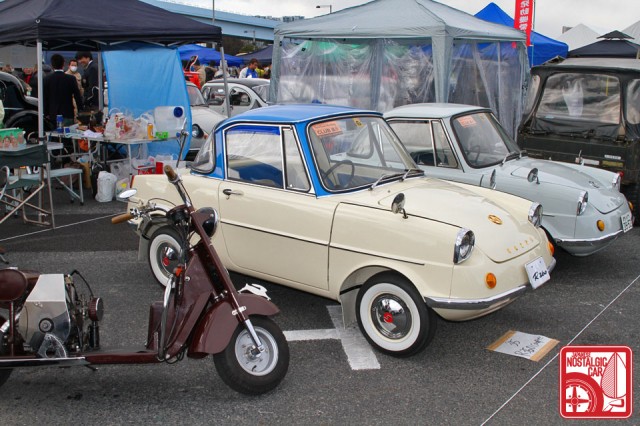 Mazda really had it going on in the styling department back then. The R360 was another kei car from Hiroshima, a wheeled version of something George Jetson would drive.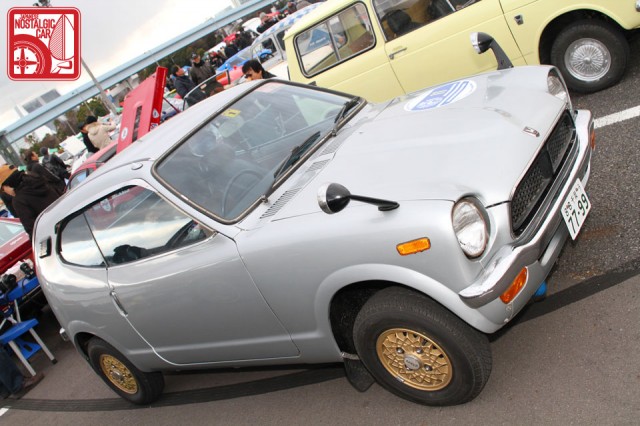 Datsun didn't have the only Z-car. The Honda Z came out in 1970 as a sporty alternative to the N360 and makes a Honda Fit look like a Land Cruiser.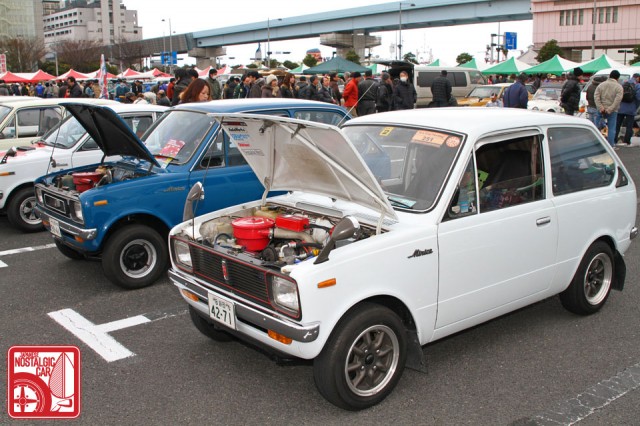 Toyotas and Nissans typically dominate the New Year Meeting, but this year had an extremely strong Triple Diamond turnout, comprised mostly of Galant GTOs and Mitsubishi Minica kei cars.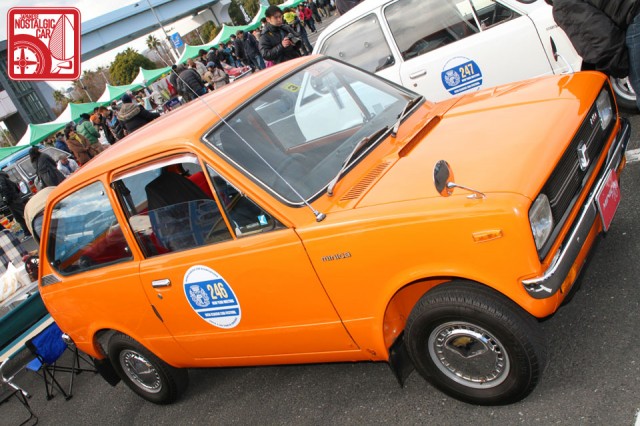 It may not look like much, but these second-gens are part of a long lineage that stretches from 1962 to the present. The Minica nameplate is still being used in Japan today.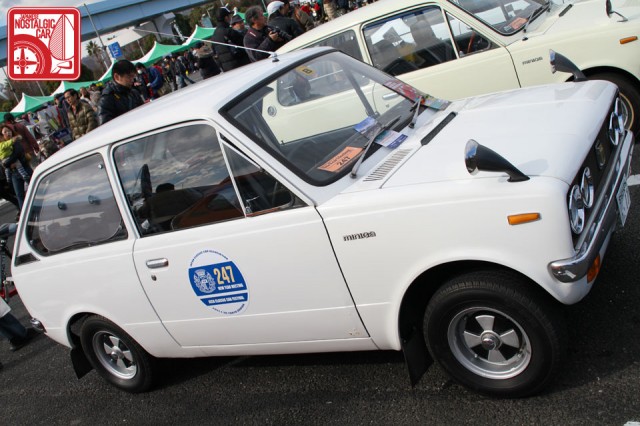 Sportier trim levels had four-spoke alloys and four headlights. And best of all, these babies were RWD!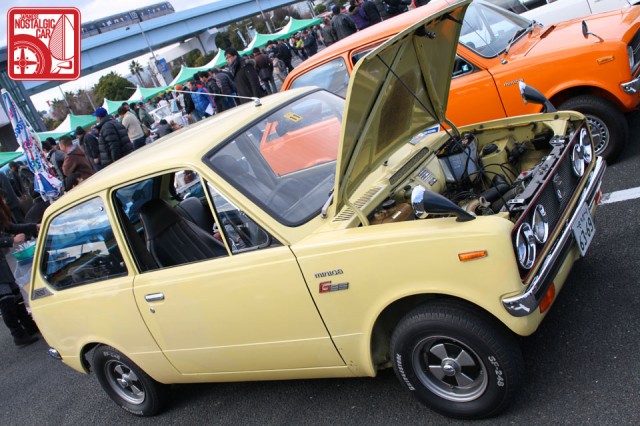 But the top of the line was the GSS, which had a water-cooled twin-carb motor that made 38hp as opposed to the base-level 26.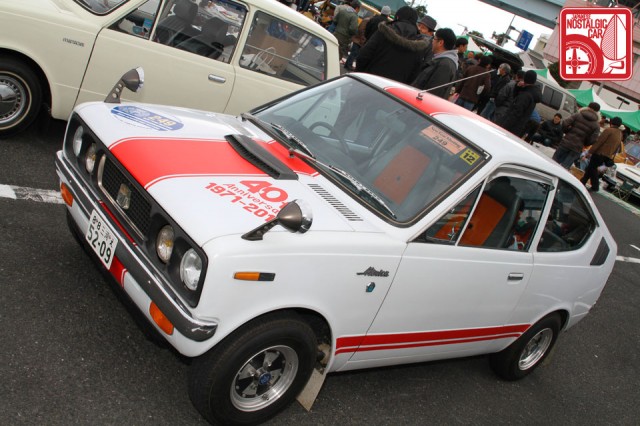 In 1971 Mitsubishi introduced the Minica Skipper, which then grabbed the top spot in the lineup. This owner is proudly celebrating its 40th anniversary .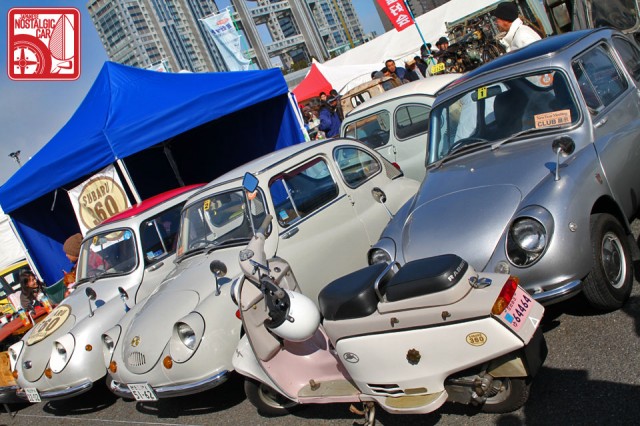 No kei car gallery can be complete without the presence of the Subaru 360, and this time they've brought along a friend. The scooter parked out front is a Fuji Rabbit, built by parent company Fuji Heavy Industries.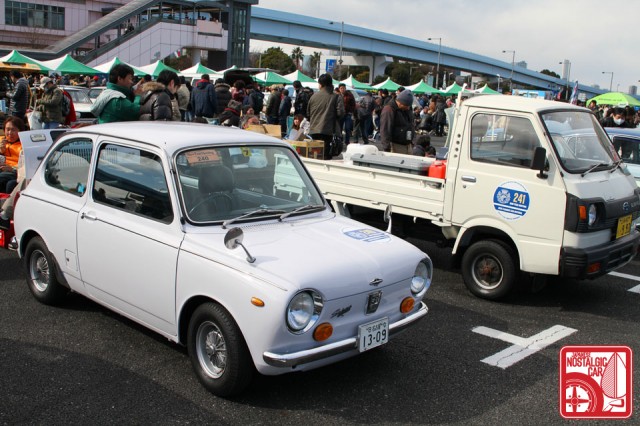 Less common is the Subaru R2, which preceded the Star Wars droid by eight years. And it's a pretty sharp-looking compact by any standard, a feat even more impressive when considering that designers had to work within the strict kei dimensions dictated by the government.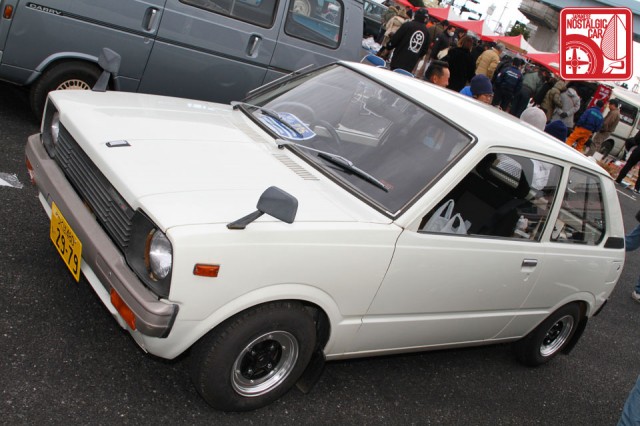 Today, the top kei car seller in Japan is Suzuki, makers of cars such as this early 80s Fronte. Oddly, despite the name, they were rear-engined, rear-wheel-drive until this fifth-generation model you see here. Also, those are the smallest SSR MkIIs we've ever seen.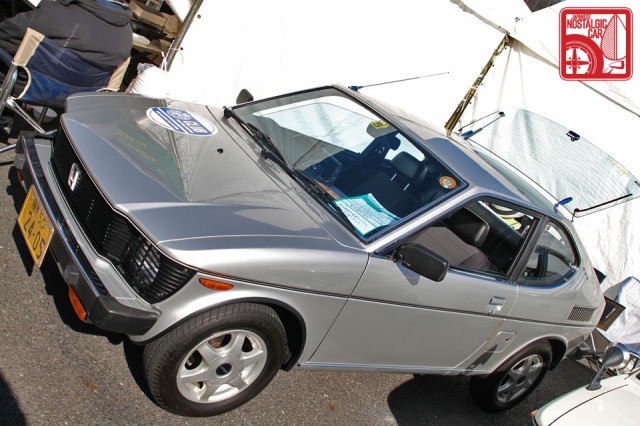 In fact, Suzuki had several rear-engined models like this here Cervo, and if you really want to see some rear-engined madness, peep this race-ready Cervo.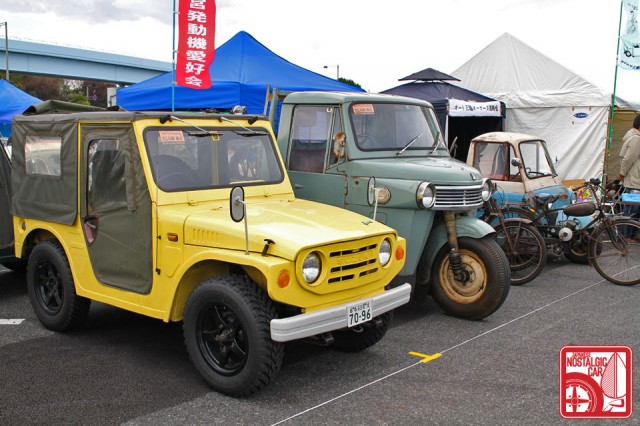 But lest you think all kei cars are city runabouts, we have a Suzuki Jimny LJ10, predecessor to the Suzuki Samurai, that is quite capable of traversing rough terrain despite its diminutive size. Behind it lurk a kei-sized Daihatsu Midget (blue with white top) and a Daihatsu CO10T three-wheeler pickup that is, somewhat surprisingly, the largest vehicle we've discussed today.
Check out additional photos in the gallery below. There's still more 2011 New Year Meeting to come so stay tuned, or check out our coverage Parts 01, 02 or 03.
[Photos by Jason Kusagaya]