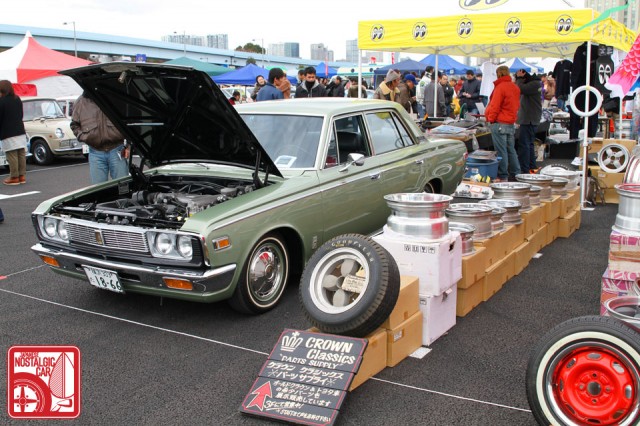 Whether you prefer a relaxed ride, enjoy the extra roominess, or require three yakuza enforcers with you at all times, a nostalgic sedan can be a practical yet stylish choice. For example, everything about Mooneyes' S50 Toyota Crown — the whiteline tires over stock hubcaps, not-overly-aggressive stance, and pale green hue — makes us want to rewind to the 1960s.

But under the hood we have modern 1JZ powaah! That'll burn a Cedric 230 or two if you need to run from the Seibu Keisatsu.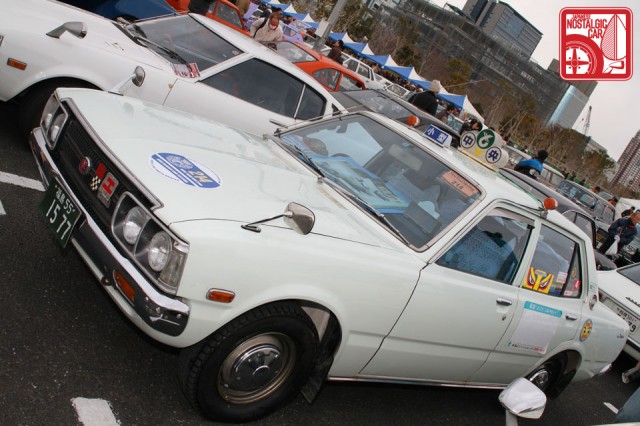 Back in the day, a Toyota Corona taxi such as this was probably overlooked as a common workhorse, but now it can be appreciated as an authentic reminder of life in 1970s Japan.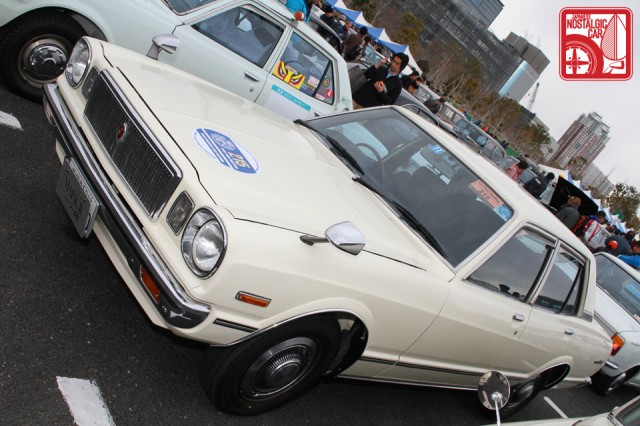 We know there are a lot of MX32 Cressida fans among JNC readers, so they can surely appreciate a stock example of its Japanese cousin, the Mark II.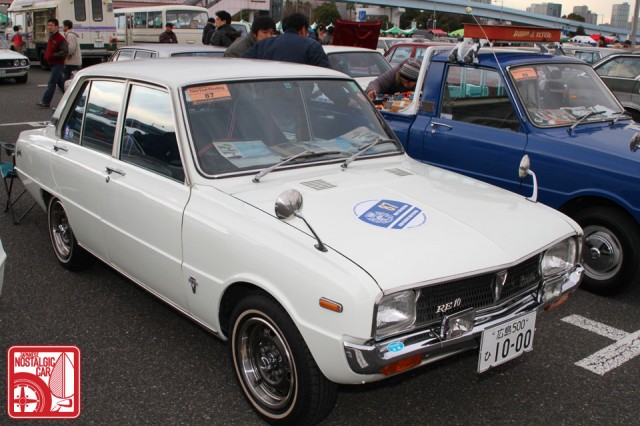 You see a lot of R100 coupes in the States — relatively speaking, of course — but Hiroshima also offered the very sharp-looking Mazda Familia Rotary Sedan. Carry your family around in Wankel style without an RX-8.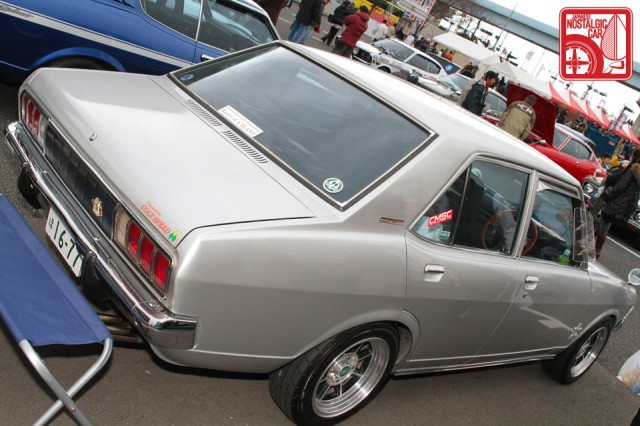 Triple diamond mafia or not, one can appreciate a nicely stanced Mitsubishi Colt Galant wearing — what else — Hayashi Streets.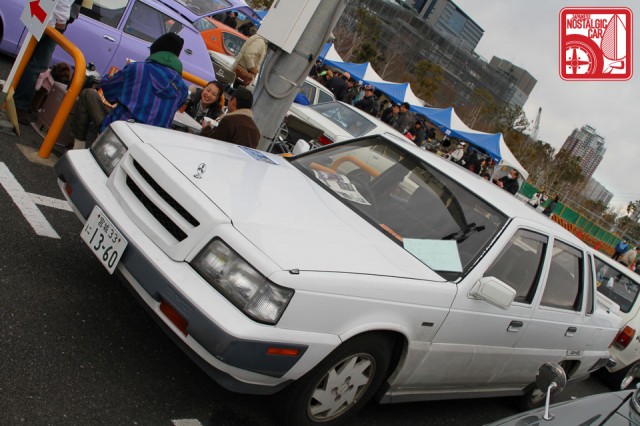 But only a guy like Kev can appreciate the Debonair V3000 Royal tuned by AMG.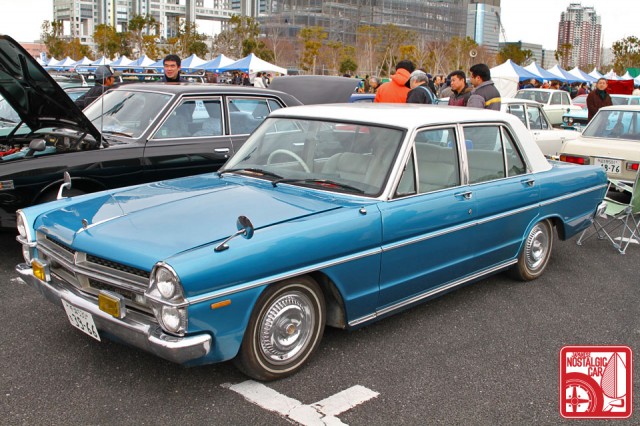 Like the Crown, an otherwise stock-appearing A30 Nissan Gloria with a simple drop can be a pretty nice ride to mob around town in, even without hippari tires and deep dish wheels.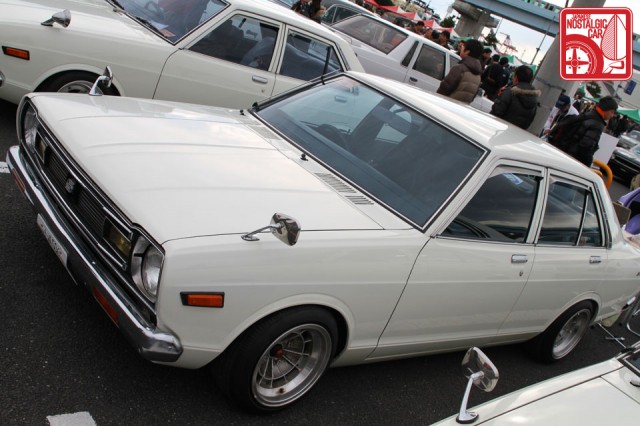 Although, that never hurts! Interestingly, here's another Datsun wearing TRD TOSCO wheels meant for a Toyota.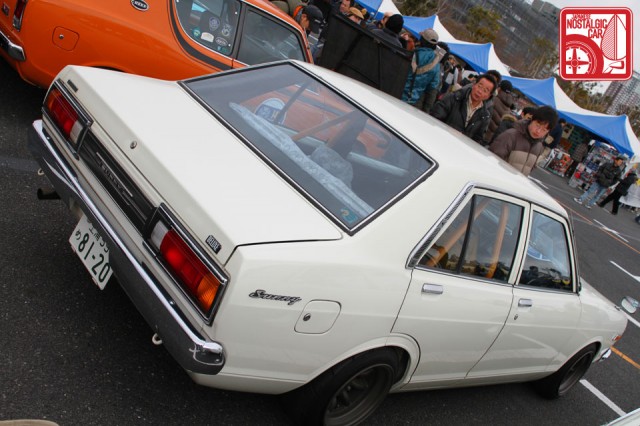 Here's a similar B310 Sunny with Black Wats. And remember, kids: Just because you have doily seat covers, doesn't mean you can't get serious with a roll bar.

One can definitely see where the later generations took cues from the very handsome B110 Sunny.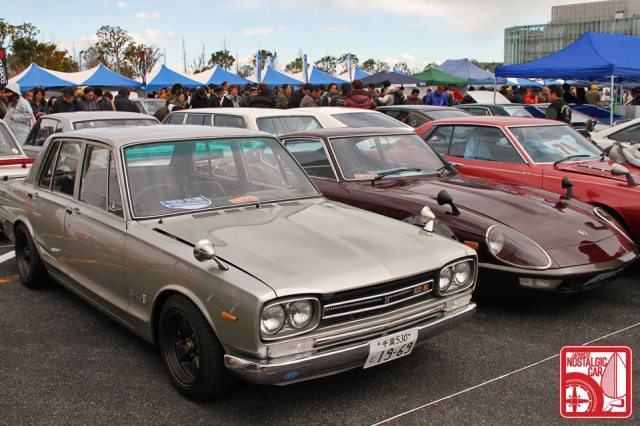 A lot of car clubs filled the grounds, and this mixed-marque trio of hakosuka, G-nose and Celica were part of a club known as Mechanical Carb. Fuel injection not allowed in this treehouse.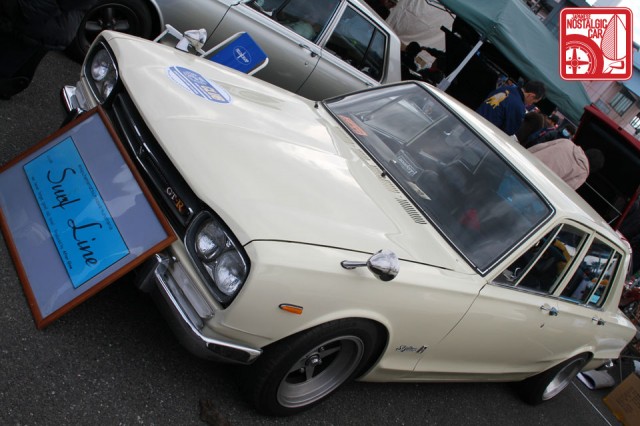 Club Surf Line, on the other hand, is named after the crease that cuts across the rear wheel well of the Skyline. Their motto is "We never forget good old time!"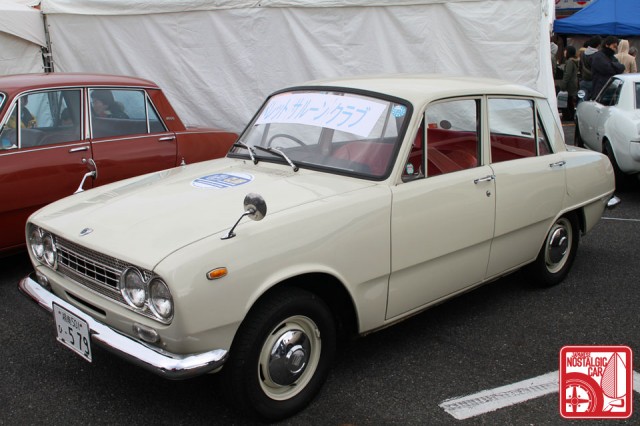 Here's a little something for our resident Isuzu maniac JT191, a beautiful bone white and bone stock Isuzu Bellett sedan.

And one that's not so stock on SSR MkIIIs.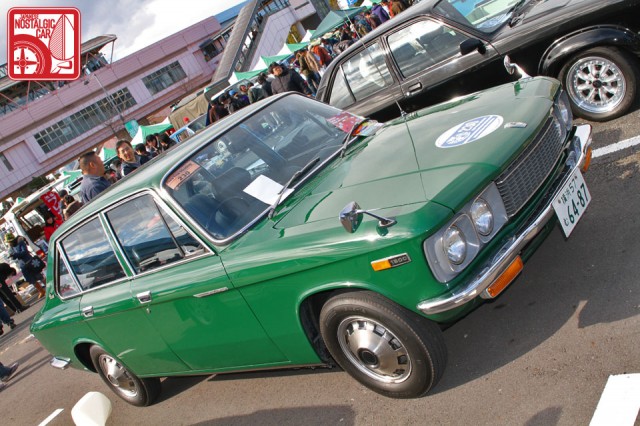 And last but not least, an car not often seen around these parts, an Isuzu Florian, which shares the same platform as the much more popular (and arguably better looking) 117 Coupe.
We have a few additional images in the gallery below and there's plenty more 2011 New Year Meeting coverage coming up, so stay tuned or visit Parts 01 and 02.
[Photos by Jason Kusagaya]