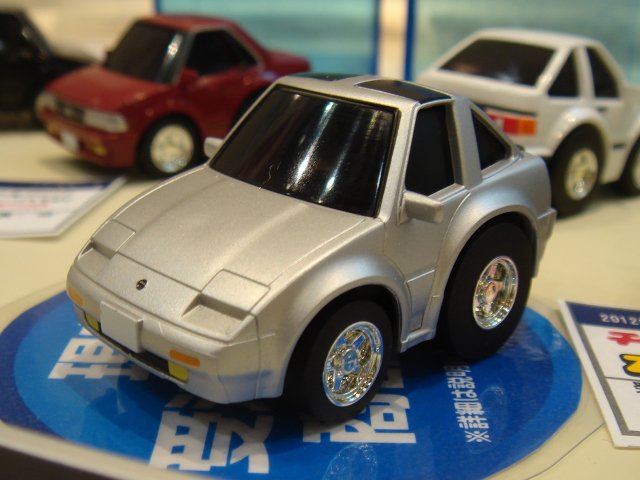 The discontinuation a few years ago of Choro-Q, also known as Penny Racers or Turbo Tricksters to USDM fans, will remain one of the great injustices of modern Japanese society. Last year the line was relaunched as Choro-Q Zero with a focus on 80s-era nostalgics, but the initial four models were all that came of 2011. Meanwhile, we've been giving away out-of-production models as QotW prizes while patiently waiting for the reboot to gain momentum. Now four more iconic 1980s Japanese rides have been spotted at the Shizuoka Toy Show, bringing the total to eight.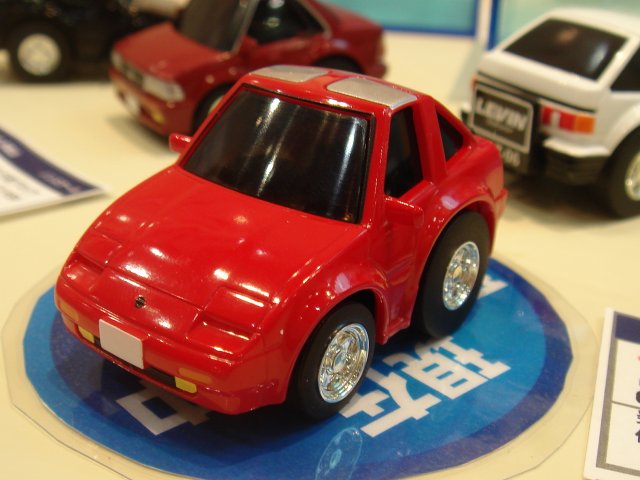 As you can see, a kouki Z31 Nissan Fairlady Z has now joined the ranks, finished in either red or silver. Prior Z31s only included zenki models.
Likewise, the AE86 Corolla Levin will soon appear in Japanese toy stores as well to complement the Sprinter Trueno from the old lineup. Colors include white (of course) and the Japan-only black/blue two-tone.
For VIP fans there's the Y31 Nissan Gloria Gran Turismo, finished in either red or black. The detail of the grille badge, lights and window trim is pretty impressive for a car smaller than a Hot Wheels.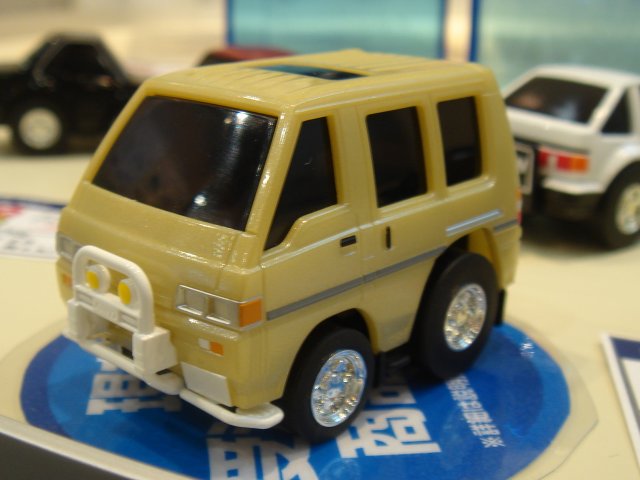 Most surprisingly of all, however, is the Mitsubishi Delica van! Oh how we've yearned for a 4WD Mitsu box to add to our collection of useless trinkets. At last, our wishes have been granted.
These will hit the stores in August 2012, and in typically aggravating Japanese fashion, a slew of limited edition recolors of the original and new quartets are also being offered. See more photos in the gallery below.
[via Choro-Q]