Even up until the mid-2000s Japan was swarming with sleek, souped up performance machines that would give any JDM nut seizures of joy. A stroll down any major street was like tracking a pre-race establishing shot from Tokyo Drift. The current and former AE86 owners on the JNC staff were waxing nostalgic about videos like the one above, with Keiichi Tsuchiya going hell for leather on a winding road in a pretty stock hachiroku.
But talk to anyone embedded in Nihon's car culture today and they'll give you the same doom-and-gloom scenario: the Japanese auto enthusiast is dying. Sports cars are too expensive for kids today, who are mostly interested in cellphones and electronic gadgets anyway.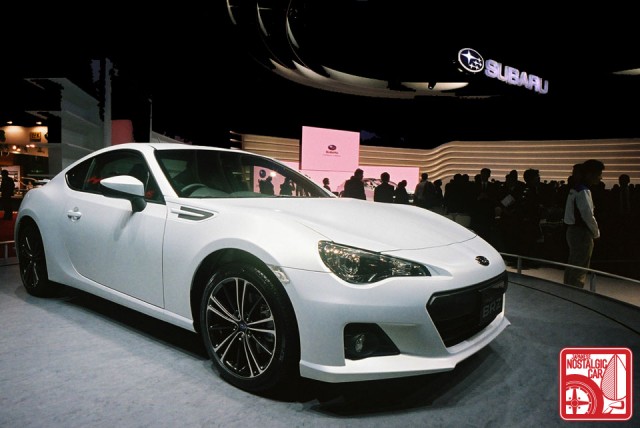 Events like the Tokyo Auto Salon would seem to reflect that sentiment, as each year Supras and Fairlady Zs are supplanted by iced-out minivans and VIP hybrids. But if there's any glimmer of hope it's that the Subaru BRZ is currently exceeding sales predictions by four times. According to Automotive News, nearly 60 percent of those buyers are under 40 years of age, over a quarter are under 30, and two-thirds of buyers have ordered it with the 6-speed manual.
If the neo-86 recaptures the fun-to-drive-ness in the Tsuchiya video, the world will be a much better place.  Zero grip and zero acceleration, but who wouldn't want to swap places into the drivers seat?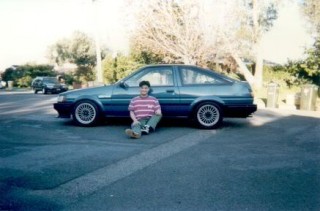 It's also interesting to note that Tsuchiya and I share the same taste in wheels.