Like we said yesterday, the Honda S800 was one of the premiere Japanese race cars of the Sixties. The yellow-and-red 1968 S800 RSC is the most famous, but many more have buzzed down Suzuka's main straight. Some of Japan's most famous drivers got their starts driving S-cars, including Nissan's Moto Kitano, Toyota's Hiroshi Fushida, and Mazda's Yojiro Terada. And one of the most prolific S800 tuners was Hideo "Pops" Yoshimura. 
If the name Yoshimura sounds familiar, it's probably because you know it as a company specializing in aftermarket motorcycle tuning parts. But before Yoshimura became closely aligned with Suzuki and running their factory racing team in the AMA Superbike championships, Pops was souping up Hondas. This white car emblazoned with the awesome Yoshimura logo  lives at the Shikoku Automobile Museum in western Japan.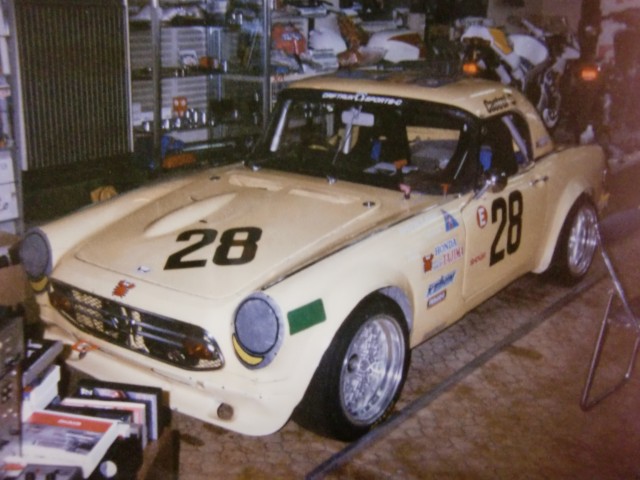 The Honda S800 was about as close to a motorcycle as a car could get, and Yoshimura worked his magic on them. Like the famous 12 Hours of Suzuka GT-1 class winner, the bodies were by Honda Racing Service Center (RSC), which later became HRC. This flared off-white car was the 1969 Suzuka 1000KM GT-1 class winner.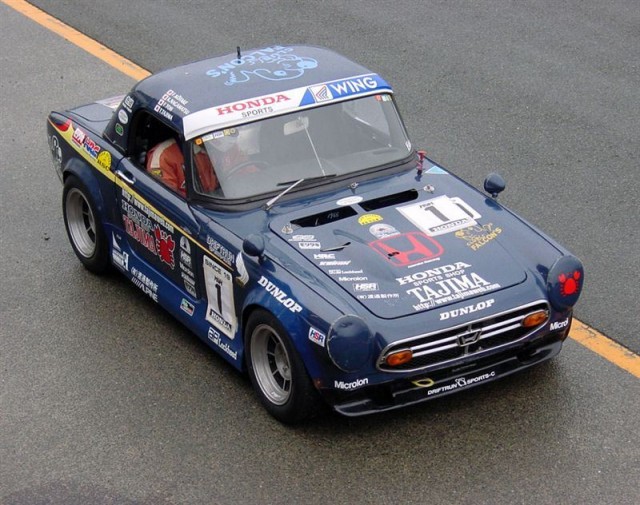 Today that off-white car above is owned by Honda tuning shop Tajima, has been repainted dark blue, and wears 13 x 7.5 (7.0 front) Hayashi Streets and a lot more decals. It's not entirely clear what prompted Yoshimura to leave Honda for Suzuki, but these cars remain a momento of the S800's glory days.
By the way, if this whets your appetite for a high-revving spawn of Soichiro, the Norm Reeves Honda Toy Drive takes place this Saturday. See you there!