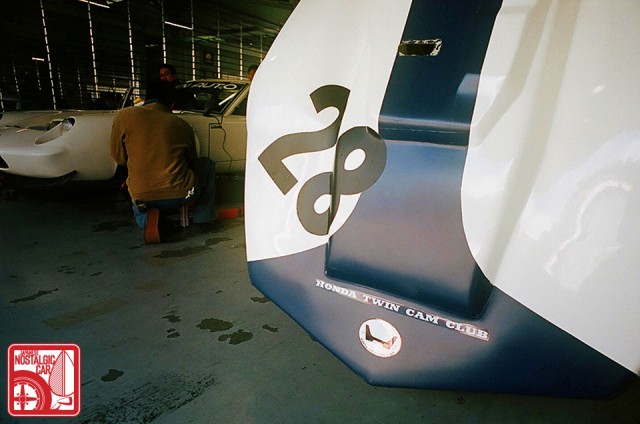 Whilst roaming around the Speedway paddocks for our 2012 Fuji Jamboree coverage we spotted this FRP creation stamped with a vintage Mark of Soichiro below a Honda Twin Cam Club decal. What could this contraption be? Why it's the 1966 Macransa Tojiro-III, a home-brewed Japanese race car based on the Honda S800.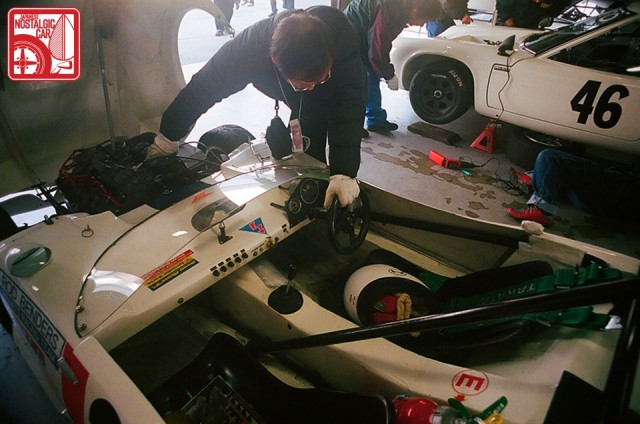 In fact it was just one of several S800-based racers of the late 1960s. Wholly Japan-built competition machines were relatively rare back in those days, but something must have attracted these builders to Old Man Honda's insane 10,000 rpm twin-cam with the roller-bearing crank. The 1966 Macransa T-III was conceived by Minoru Hayashi, then just a young lad who would later become the founder of race car constructor Dome.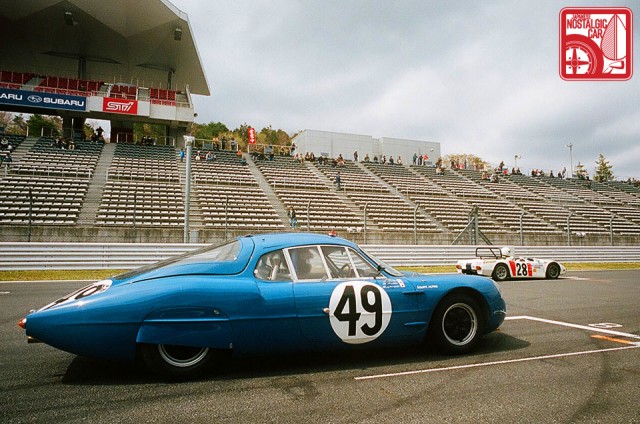 He probably had no idea it'd one day be in a vintage race up against a cars like the Alpine M63 Prototype. Originally intended as a FRP monocoque body with subframes and suspension of Hayashi's own design, the dream of the T-III's could not be fully realized as its expensive shell was damaged before completion. Hayashi had no choice but to mount what he had on an existing S800 frame.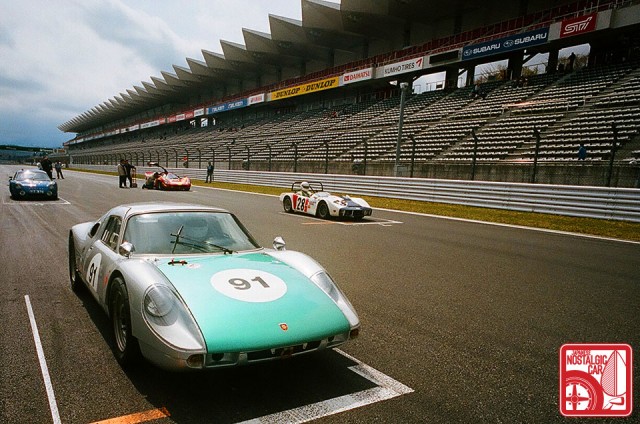 To the S800 motor Hayashi attached a supercharger, a rare technology in Japan for the era, and went racing at the 1966 Japan Grand Prix. Domestic race cars built from the ground up were few and far between, and most drivers with money imported exotic monsters like the Porsche 904.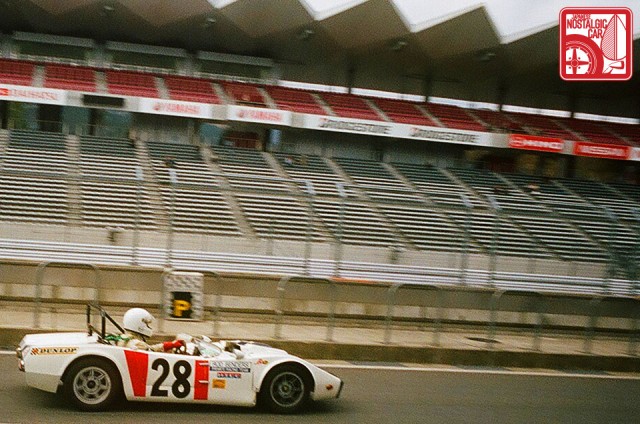 Sadly, the effort was thwarted by a supercharger belt installed just before the race, forcing a DNF. Today the Macransa Tojiro-III lives on as part of Japan's motorsports legacy, but seeing it on the grid at events like the Jamboree against cars like a Lola T70 MkIII, we'd say Hayashi's spirit lives on in pretty good company.
Photos by Skorj, JNC's man in Japan. You can see more of his work at Filmwasters.