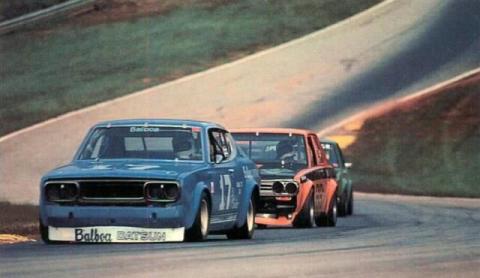 Anyone who grew up drooling over the Datsun Motorsports catalog knows the original Lady Blue. Going along with the topic of resurrection this week, it appears that she's been reincarnated and the azure 1973 Datsun 610 spotted last Sunday.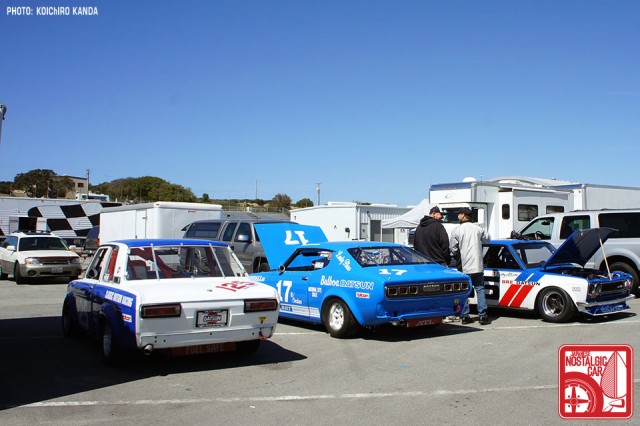 This last weekend was the Spring Club event of the Historic Motor Sports Association, held at Mazda Raceway Laguna Seca. The car was seen mingling with the crew of Datsun collector and comedian Adam Carolla.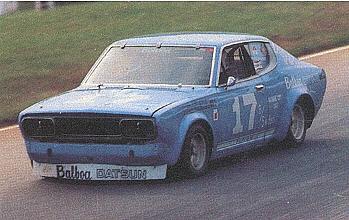 The original Blue Lady was built by the Balboa Racing Team circa 1973, where Pat Daily campaigned it in the SCCA B-Sedan class against greats like Dave Frellsen, Bob Sharp, and other racing luminaries of the time.
Although Brock Racing Enterprises was the most well known of the west coast Datsun race teams, back in the day LA and San Diego and the area in between were a hotbed of Nissan motorsports activity.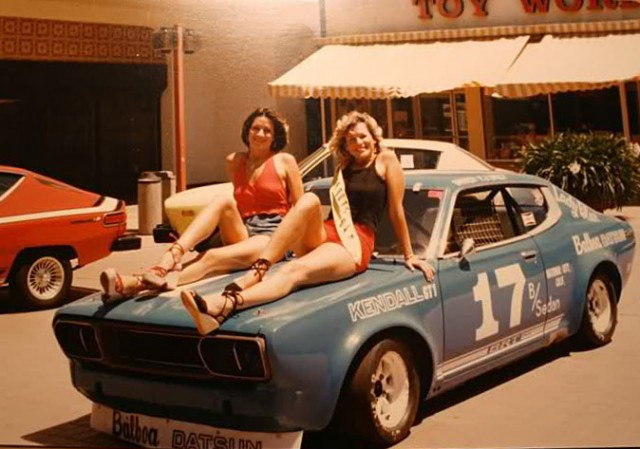 The team was backed by the Balboa Datsun dealership, located in National City, California near San Diego. Today it's known as Mossy Nissan along the National City mile of cars. The original Blue Lady was sold in 1976 and totaled by the new owner at Mazda Raceway Laguna Seca.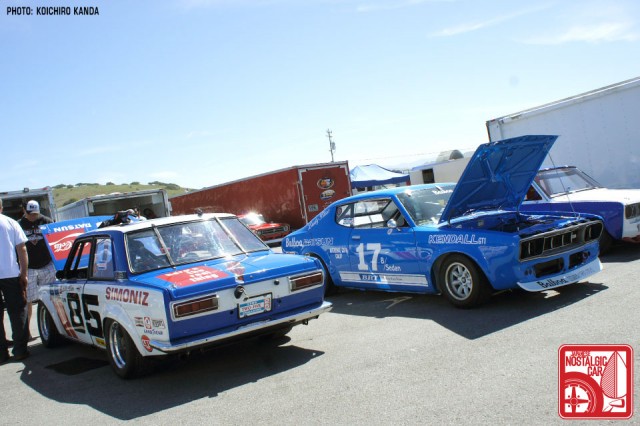 The reborn car was built by Les Cannaday of Classic Datsun Motorsports. The owner is a Los Angeles based attorney who wanted a vintage Datsun sedan, no expense spared. Les and the customer settled on a homage to the Blue Lady.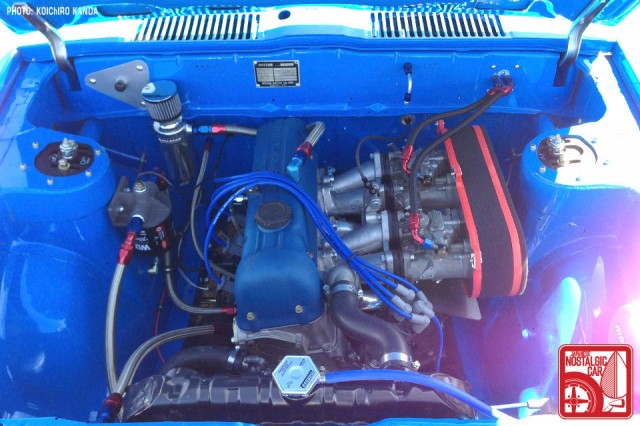 The engine is an L20B and it races in the Vintage Sedan Race Group. Les barely finished assembly on Saturday morning, but they were able to conduct nine shakedown laps. The flares and many body parts are made out of fiberglass and Les is now selling all the fiberglass parts for the 610 for others who want to recreate their own B-Sedan 610s.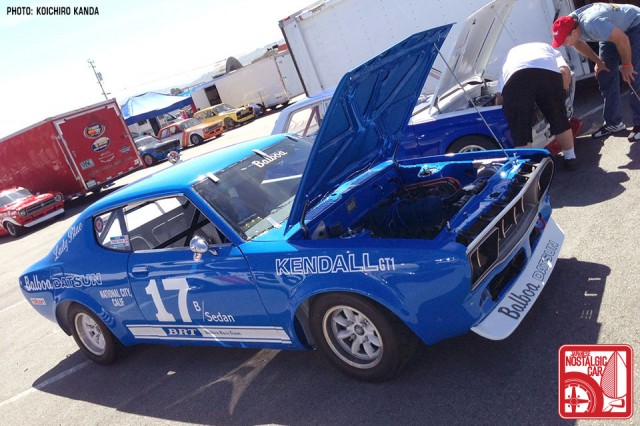 The world of classic Nissans can be very 510-centric, but it appears that the 610 is gaining momentum and having its racing provenance recognized by collectors. There are a total of two other 610 B-Sedan cars racing now including Adam Carolla's. They plan on bringing Lady Blue to the Coronado Historics as well as other California tracks this year. B-sedan racing peaked in early 2000's but now Les and others are trying to revive it again.