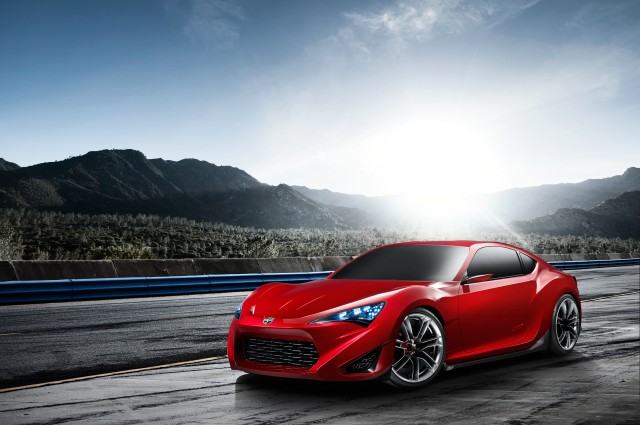 Moto, founder of Club4AG, has spilled a few beans regarding the new Toyobaru FT-86 (or as we Yanks will call it, the Scion FR-S). From his report, everything has been engineered with the enthusiast in mind. Case in point: the dash is recessed into the front window base so one can install a roll cage without butchering it.
Appearance-wise, it's a midpoint between the original FT-86 concept and the wild Scion FR-S pictured above. The Subaru EJ20 has been recast, though external mounting points remain the same, and the exhaust note tuned by Yamaha. Moto also relays an amusing anecdote about CEO Akio Toyoda slinging the test mule around a wet Nürburgring.
Keep in mind, none of this is official, but if these reports are true the car will be a very, very promising return to sports cars by the Big T.