Last week we mentioned that the UN was documenting the Green Line, a demilitarized Buffer Zone set up on the island of Cyprus in 1974. One photo showed a couple of lonely but brand new E20 Toyota Corollas, one with only 38km on its odometer, abandoned when residents were forced to flee the conflict-riddled region. Turns out, we were just scratching the surface.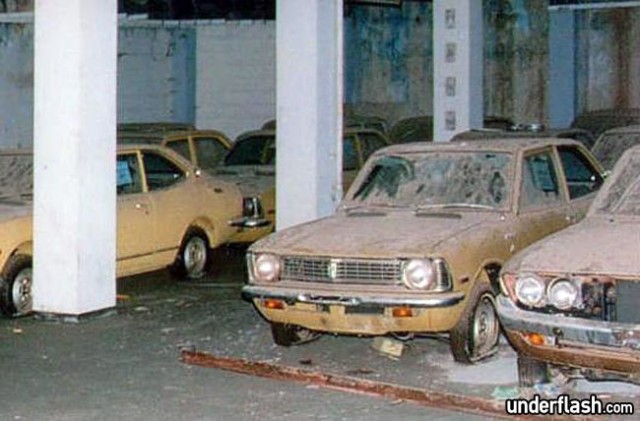 Beneath the Ledra Palace Hotel in the abandoned city of Varosha is a treasure trove of dilapidated but nearly unused Toyotas. Dust-covered Corollas, Corona Mark IIs and Celicas can be seen rotting away.

Tragically, many of them have damage, including caved-in roofs, smashed windshields, or missing parts. Some look like they've been rifled through, trunks and hoods left open. Others, are in surprisingly good condition. Will anyone rescue these cars?
Hat tip to Tyler [Images: urban-travel.org]