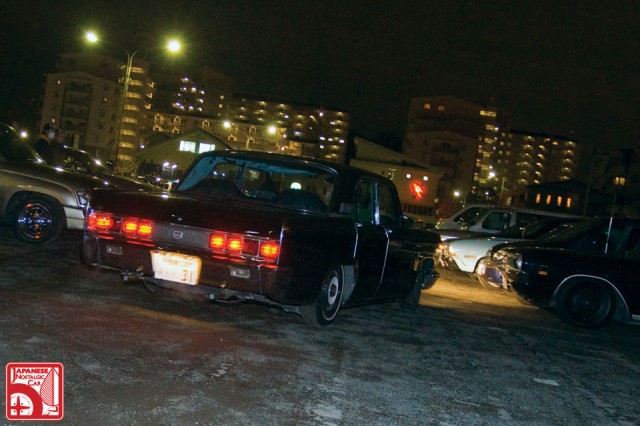 So despite popping awake at 4am due to ungodly jetlag and traipsing all over the Nos2Days show, I went to check out Mooneyes' cruise night on Saturday, where I nearly passed out from a mixture of gasoline fumes and exhaustion. Here's a Mitsubishi Debonair stealing away into the night.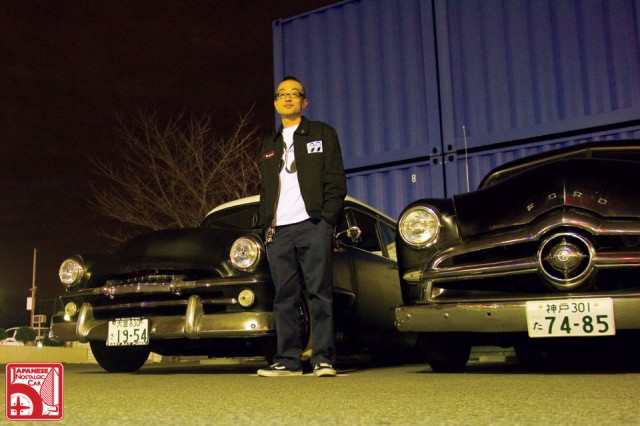 Detroit iron is exotic stuff here. Although I wanted to see more JDM cars, all the machinery present was old school and thus stone cold cool.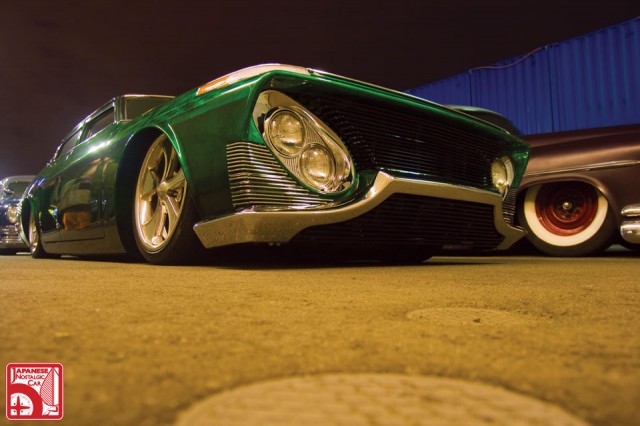 The Japanese cars that did show up were, in many cases, nucking futs. Bonus points to anyone who can guess what car this is. If I had taken the photo from the back you would never know. Hint: look at all the other pics carefully if you can't guess.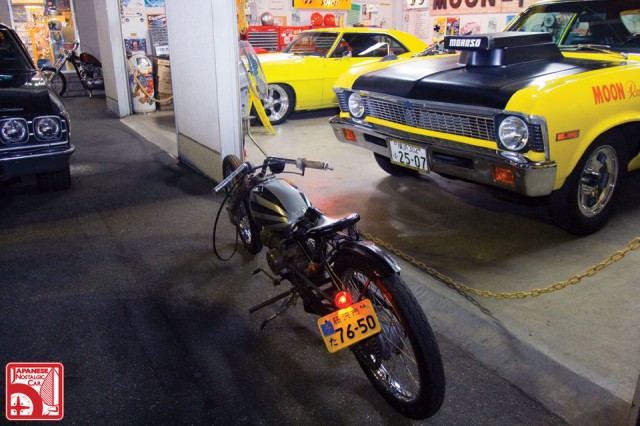 The craziness wasn't limited to cars either. Take this custom chopped Honda Super Cub for example. Look how low it sits, putting your torso somewhere around bumper height on that Nova. I would be terrified to ride this thing on public roads. The owner also has a collection of S40 Crowns.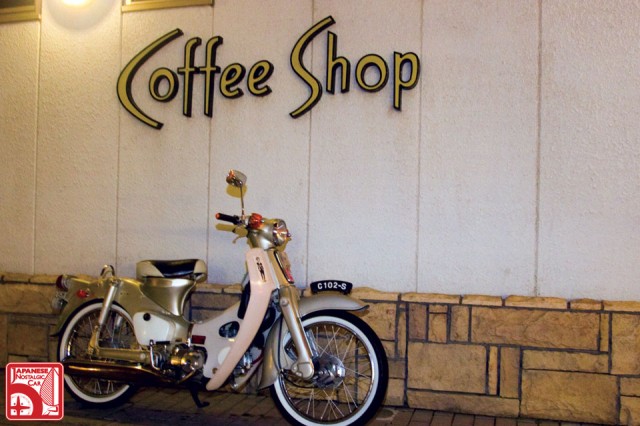 This is what a normal Super Cub looks like. Mooneyes has a cafe and coffee shop too. This scene looks like it could have come straight out of the 60s.
Inside, the Mooneyes shop has all the car accessories you might ever need, including JNC magazine!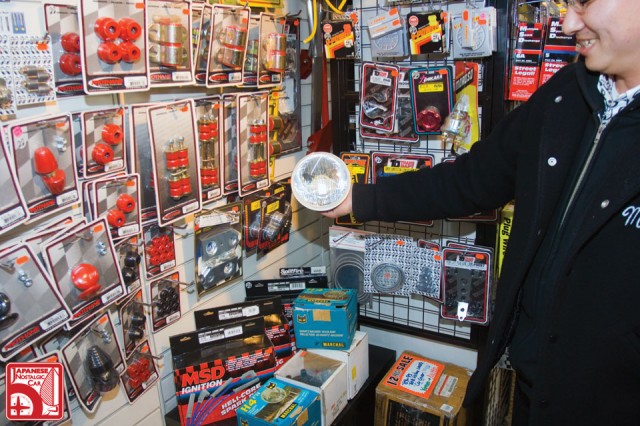 Here are some new old stock Marchal H4 lights, which were extremely popular in 1970s Japan. The unique lens pattern meant the light beam cast a distinctive scatter that could be instantly recognized as the car approached.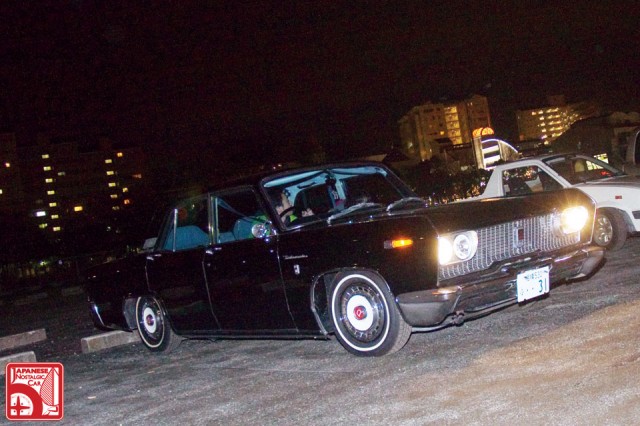 Then it was time to start the cruise. Here's another photo of the Debonair. This car looks so gangsta in black. It wouldn't have surprised me in the least if several pinky-less yakuza henchmen suddenly emerged from the shadows, sat down in this bad boy, and headed out to their next pachinko parlor shakedown.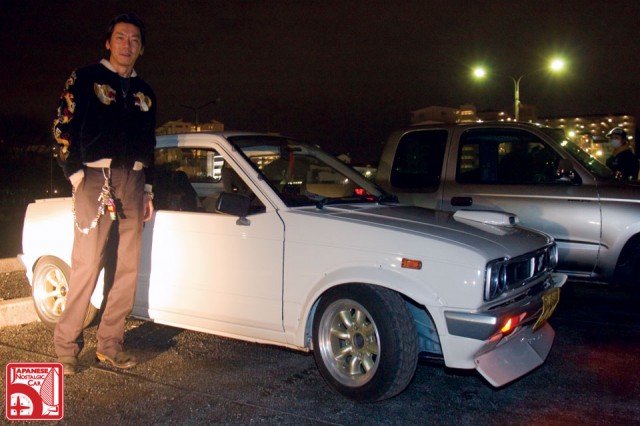 And look who else showed up, the actual hakosuka-nosed mabo, or Suzuki Mighty Boy! It had some kind of crazy turbo kei car engine and zipped around like a hummingbird.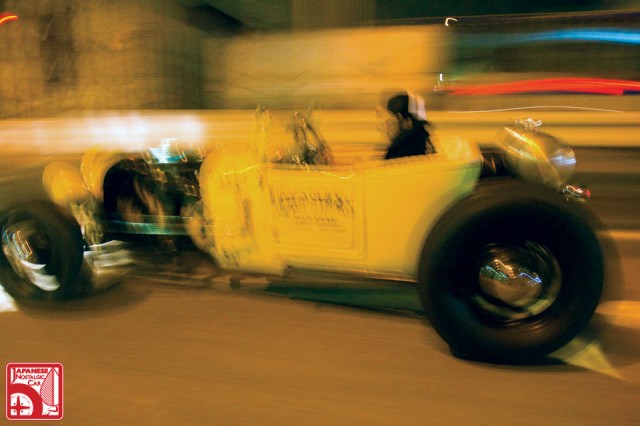 I wanted to go for a spin in the Chop Sticks Racer, but it was open top and the weather was freezing.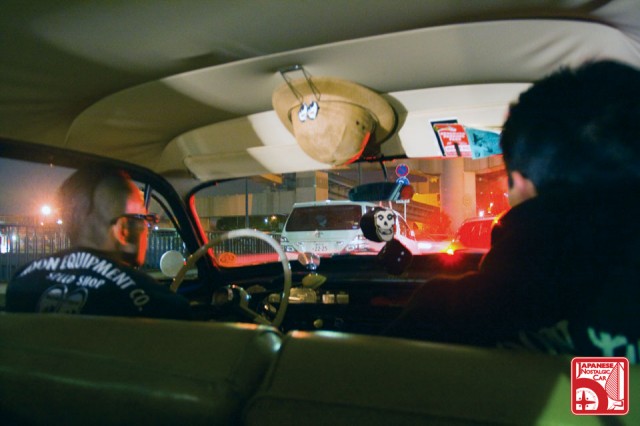 Instead, I hitched a ride in a slammed primer-black '54 Plymouth 2-door wagon that scraped over every anthill-sized bump in Yokohama's historic Motomachi district.
Check the gallery below for a rare glimpse of import… er, domestic cars on JNC.