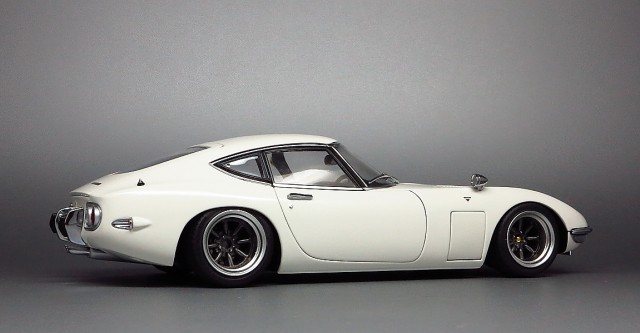 A few months ago this slammed Toyota 2000GT spread like a gasoline fire across Teh Interwebz. Many thought it was real. Of course, 2000GTs are so rare that anyone who'd really shakotan one would simultaneously be considered a god among men and Satan himself.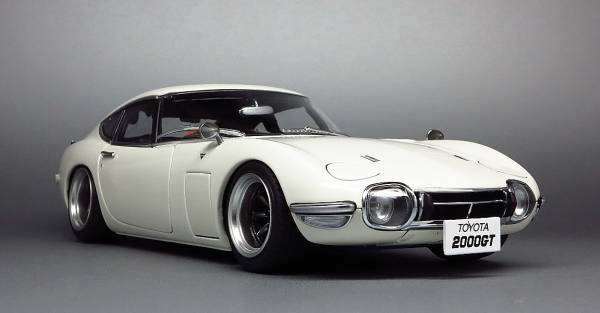 In fact, it's a custom diecast built from a 1:18 scale AutoArt model. The RS-Watanabe wheels were cast from resin and measure 7mm in front, 9mm in back. The "tires" are also made from resin, and even sport the Bridgestone Potenza tread pattern.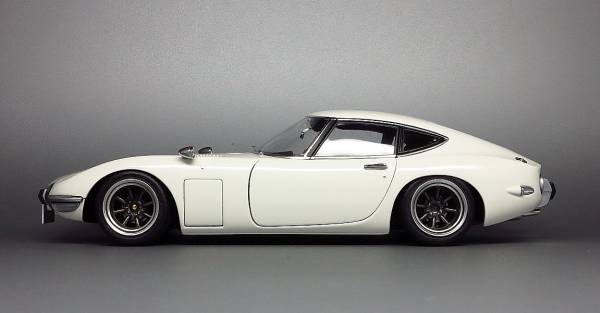 Now it's for sale on Yahoo Japan Auctions, and as of this writing has been bid up to ¥11,099 ($111 USD). That's a bargain, considering the basic stock-ride-height AutoArt model will run you about $100. But that's not all.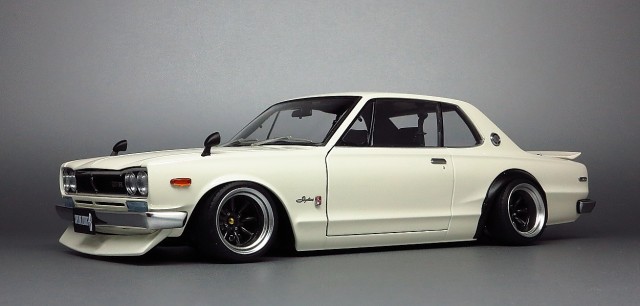 The builder/seller, who goes by the name Krazys_boss224, is also selling a 1:18 model of every Nissan nut's wet dream hakosuka.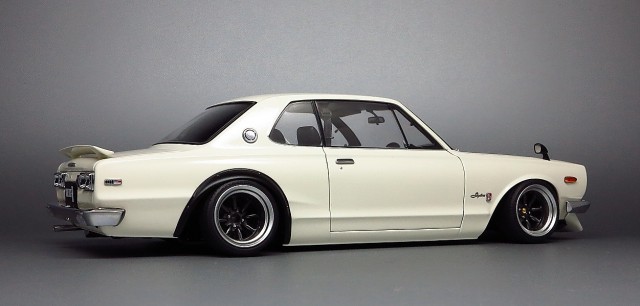 Again, the base model is a highly detailed AutoArt Nissan Skyline 2000GT-R, and its deep barrel Wats and tires are resin. The hako comes with an added on resin chin spoiler as well to complete the shakotan package.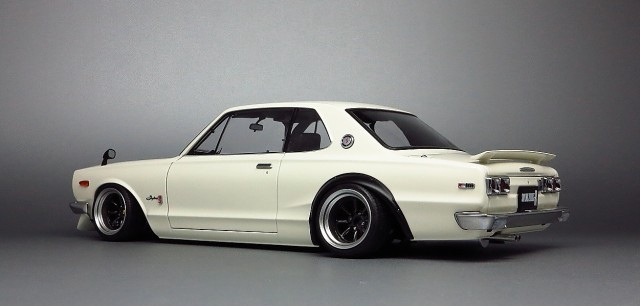 The Skyline is going for a bit more, ¥16,000 ($160) as of this writing. You might not be able to afford your real dream nostalgic, but you can now at least have a drool-inducing replica on your desk.
Krazys_boss224's customs aren't limited to Nihon steel, either. See some of his other creations below.