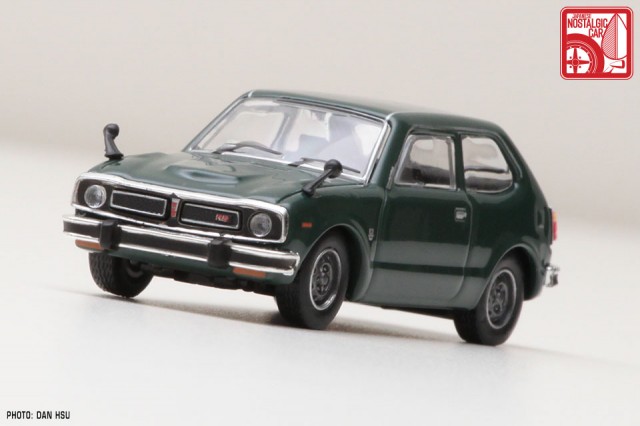 Remember to go to DaBox Toys and get 7.5% off any order with the coupon code JNC2013.
If there's one thing about Japanese collectibles that'll drive you crazy, it's the blind box. Found in toy stores and konbini across Japan, blind boxes are packages that are completely sealed so you can't see what's inside. All possible contents are listed on box itself, tempting you like diecast sirens, but there are usually so many model and color combos that it's near impossible to get exactly what you want on the first try.
A couple of weeks ago we looked at Kyosho's replica of Masahiro Hasemi's hakosuka GT-R, which was fortunately not a blind box item. This 1974 Honda Civic RS, on the other hand, is part of their Honda Minicar Collection and is just one out of 10 possible models. What's more, each model has three color choices so if you want that Championship White ITR you only have a one in 30 chance of getting it each time you buy one. Evil, right?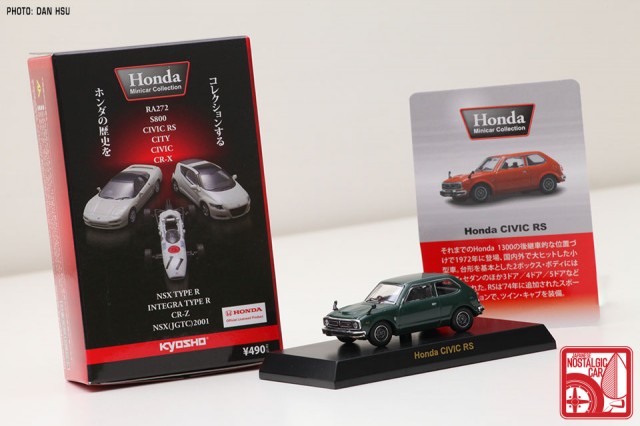 However, some diecast dealers like our friends at DaBox Toys pre-open the boxes before selling them so you know exactly what you're getting. Despite their place in automotive canon, there's a surprising lack of SB1 Civics. We particularly like this version because it's not just a regular first gen, but the hotted up RS which boasted a fifth gear and 10% more Pferdestärke than the base model. Plus, RS stood for "Road Sailing" and you can't not like that.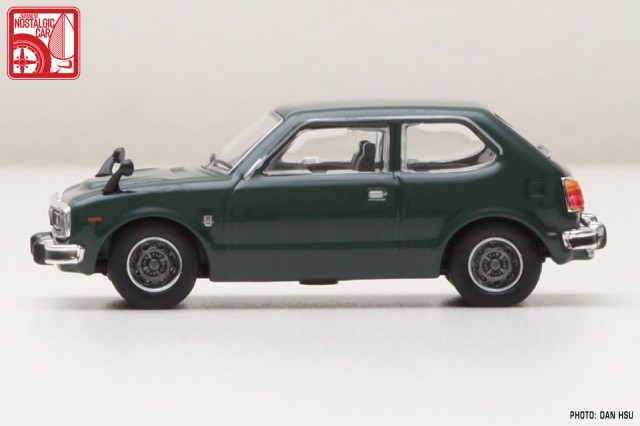 In typical Kyosho fashion all brightwork, mirrors and lights are separate pieces. Bespoke steelies (or are they plastickies?) and "rubber" tires give it the incredible detail Kyoshos are known for.
Now until February 15, DaBox Toys is giving JNC readers 7.5% off any order by entering the coupon code JNC2013 at checkout. They have heaps of great deals on Kyosho, Tomica and others, and have an English speaking staff. Trust us, it's worth paying a bit more up front to avoid the blind box crap shoot.