The beans have been spilled. Those of you who came by the Japanese Nostalgic Car booth at JCCS on Saturday were treated to a very special surprise — the Hot Wheels Toyota Corolla AE86 new for 2013. We are very proud to once again have our JNC inkan on the car, along with our friends at the JCCS!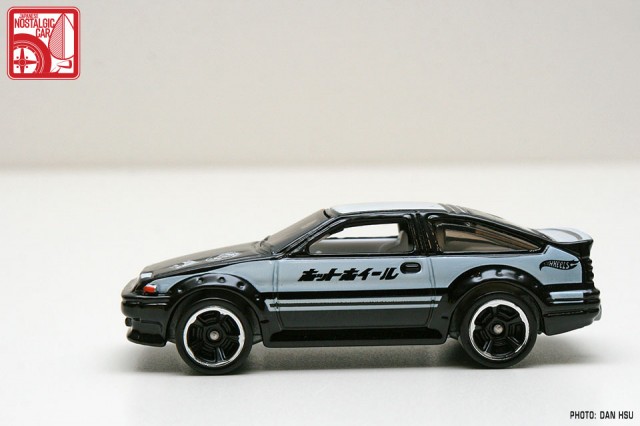 The AE86 has been lurking in the Hot Wheels lineup since its debut in 2006 with various colors and graphics, but we are extremely proud that our logo will appear on a proper panda-schemed hachiroku. In case you're wondering, the katakana on the side says "Hot Wheels," not "Fujiwara Tofu Shop."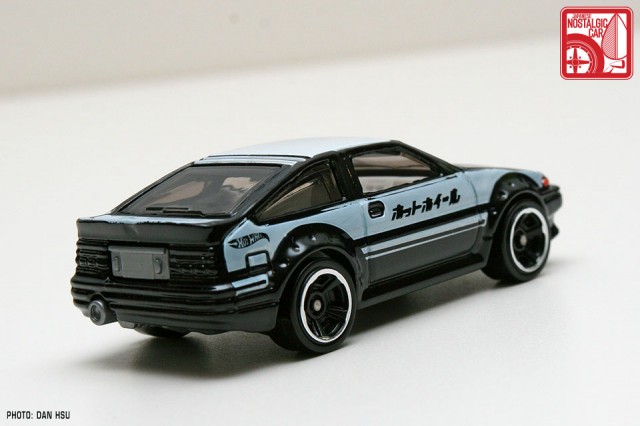 When it first came out die-hard Hot Wheels collectors, whom back then heavily favored muscle cars, cried foul at Mattel for including a lowly Corolla in their beloved toy brand. Since 2006, however, nostalgics have been growing in popularity by leaps and bounds and thus have become accepted and "legitimized" in the mainstream auto industry.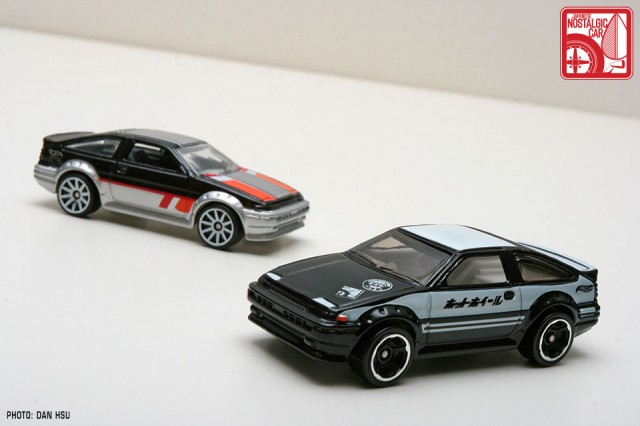 The AE86 was one of Jun Imai's earliest designs after starting at Mattel. It was a labor of love for him to fight for its inclusion, and we're happy that he did. As you know by now, Jun has been the champion of many other nostalgics like the Datsun 510, hakosuka and kenmeri Skylines, Mazda RX-7, Mad Manga, and now the 1970 Toyota Celica.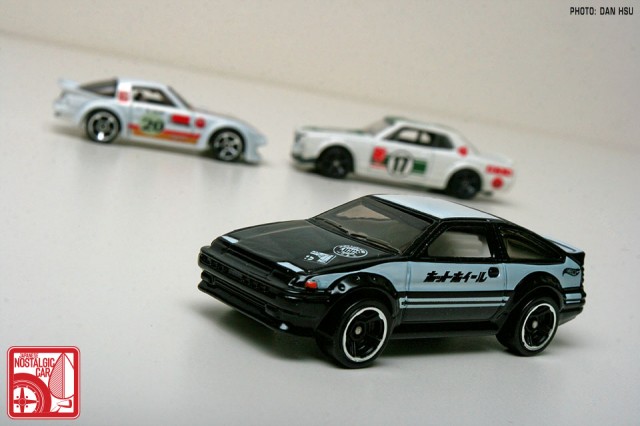 With the addition of this AE86, our JNC inkan now appears on Toyota, Nissan and Mazda cars! Once again, we thank Jun and the Mattel team who have been nothing but a pleasure to work with. The AE86 will appear in the HW City lineup for 2013 and should start showing up on shelves towards the end of 2012.