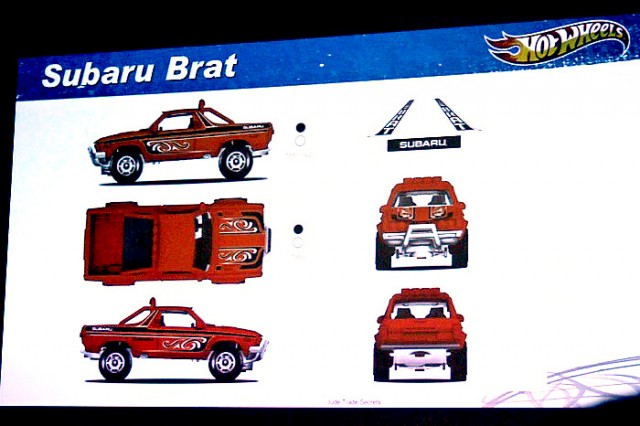 At a current bid of $8,100 is yesterday's Kidney Car a bit too rich for your blood? Perhaps then a Hot Wheels Subaru BRAT would be kinder to your wallet. Though slated for later this year, renderings have been leaked to the intarwebs. The little Gipper-mobile appears to have rollbar spotlights, roo bars and a slight lift.
MA61 fans should also hold on to their collective pants right now, because renderings for a second-gen Celica Supra have also hit the Series of Tubes.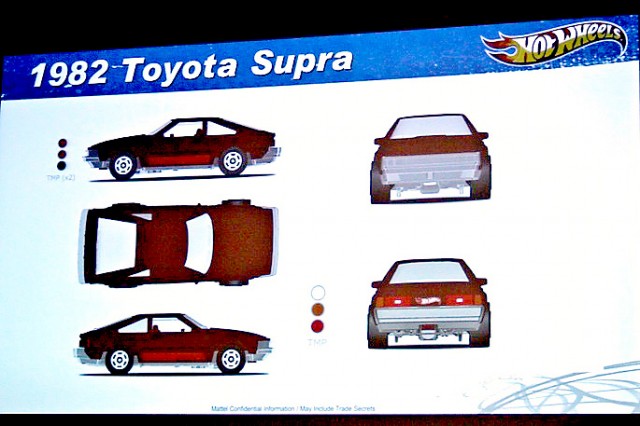 Those of you made in the 80s may remember this model when it was first released in 1982. Both of these cars will be part of the premium Hot Ones series that retail for a bit more than regular Hot Wheels, but will come in slick retro-themed graphics and packaging. We can't wait to relive our childhood.
[Images: T-Hunted]