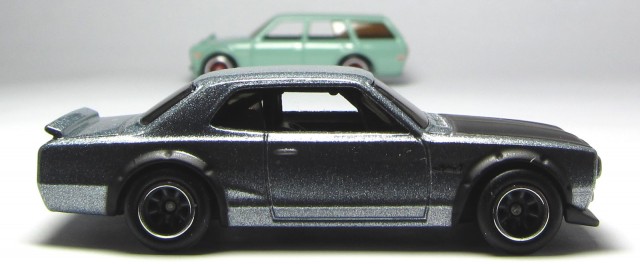 We're less than a week into 2013 and already it's turning in to a great year for Hot Wheels collectors. First we had news of the Treasure Hunt Toyota 2000GT that's coming out March-ish, but before that even hits the pegs Mattel has unleashed the Nissan Skyline H/T 2000GT-X and Datsun 510 wagon.

We've already previewed the Datto goon for you back in September, and profiled its real-life inspiration, Mattel designer Jun Imai's Datsun 510 wagon, last month, so the real news here is the hakosuka. This will be only the first recoloring of the Skyline since the original version with the JNC logo, which debuted in 2011 and arguably kicked off the current wave of old school J-tin.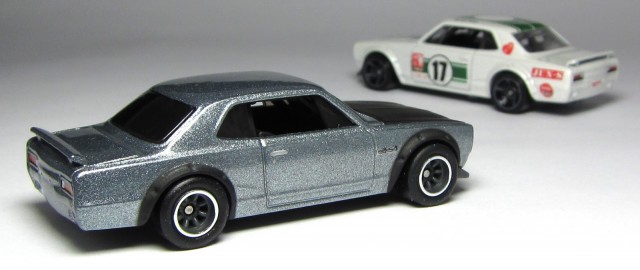 Both the wagon and the hako are part of the 2013 Boulevard series, which is a premium line that costs about $5 per car. What do you get for that extra dough? Well for starters, more detail such as the black-painted flares which were too costly to do on a $1 car. The chassis is also fully metal and, for the hako, the tires are real rubber wrapped around Watanabe-style rims.
In addition to the gunmetal metallic beast, other cars slated to appear in the Japanese classic laden 2013 Boulevard lineup are new colors for the Honda CR-X and Subaru BRAT.
Images courtesy of The Lamley Group. Visit their website to see more.