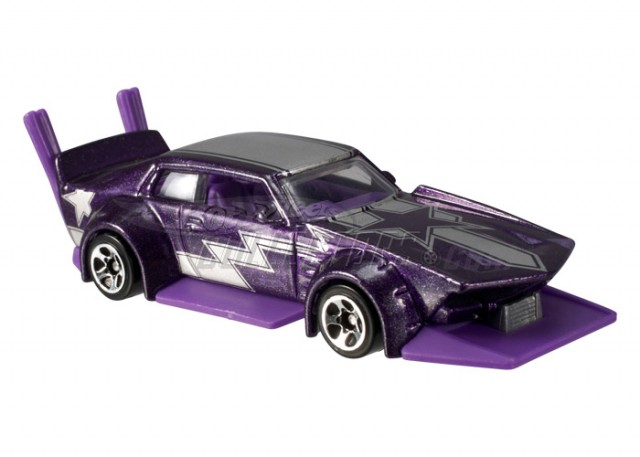 Holy effing crap. If you had told us a year ago that one day Hot Wheels, the most red-blooded American toy there is, would have a takeyari-equipped bubble-flared shark-nosed zokusha in its lineup, we would have called you baka. And yet, here it is — the 2012 Mad Manga.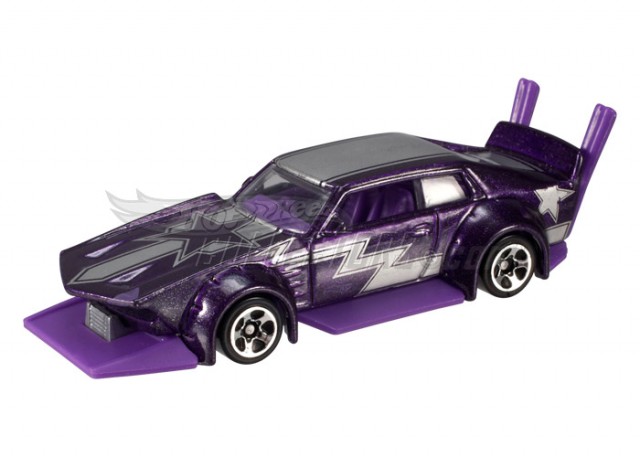 This is the brain child of Mattel's Jun Imai, who's brought us iconic nostalgics like the hakosuka and kenmeri Skylines, the AE86, Datsun 510, and SA22 RX-7. Imai-san tells us that this car was loosely inspired by the C110, which you can catch a glimpse of in the C-pillars. The rest, from ankle-slicer air dam to mile-high exhaust, is pure Japanese bosozoku excess, and we adore it.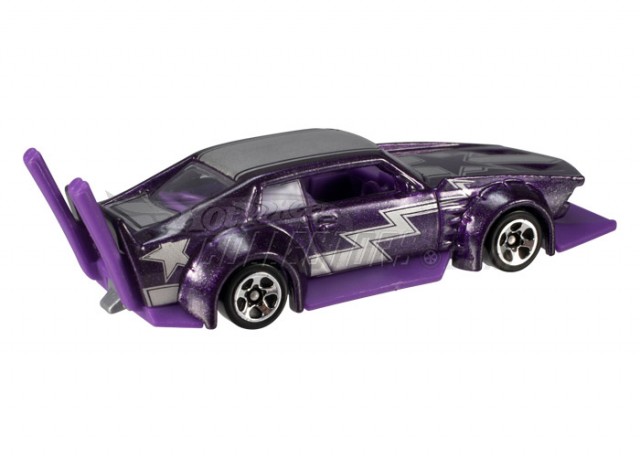 Mattel lets Matchbox handle the stock looking scale models, freeing up Hot Wheels to go nuts with hot rods, lowriders, and race cars — the extreme side of car culture — and you can't get more nutty than a purple stars-and-lightning schemed zokusha.
[Image: HotWheelsCollectors]