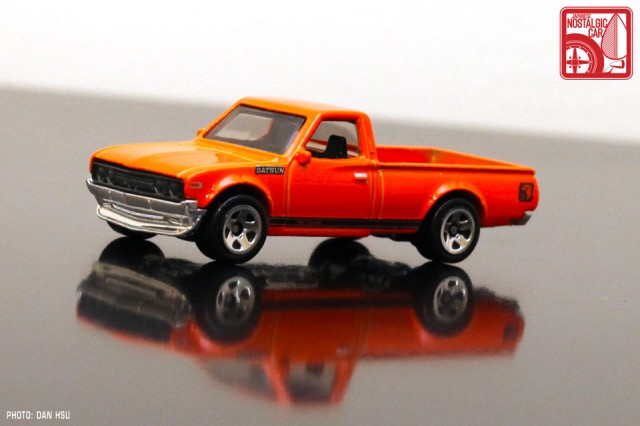 We've been sitting on this news for months, but now that it's been leaked, we are stoked to share with you, our dear readers, the latest Hot Wheels wearing the JNC inkan — the Datsun 620!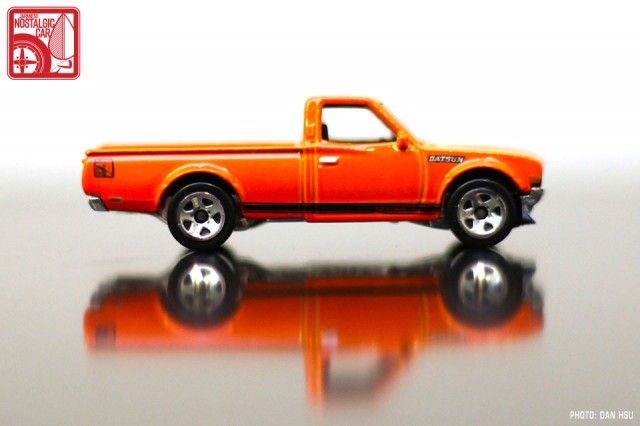 This nostalgic mini-truck has long been a favorite of ours here at JNC. We've called it one of the best-looking pickups ever made as well as the coolest Japanese nostalgic truck. That's why we are proud to have our logo on the first-ever Hot Wheels JNT.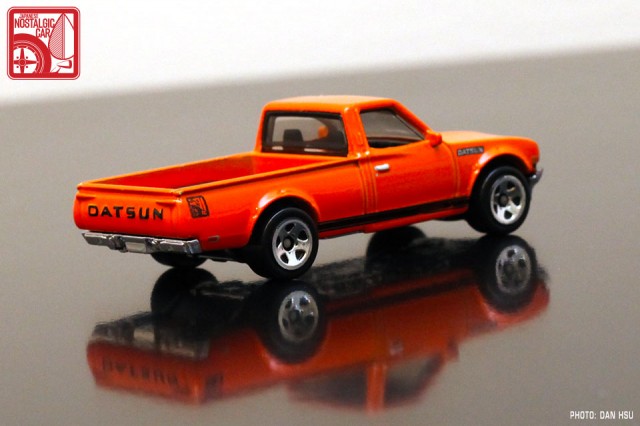 The truck itself is an extremely clean casting, finished in classic Datsun orange with a simple stripe kit. It's comes pre-lowered on small 5-spoke wheels and rocks flares and a subtle chin spoiler. We think the coolest detail — yes, even cooler than that bedside logo — is the raised "DATSUN" lettering on the tailgate.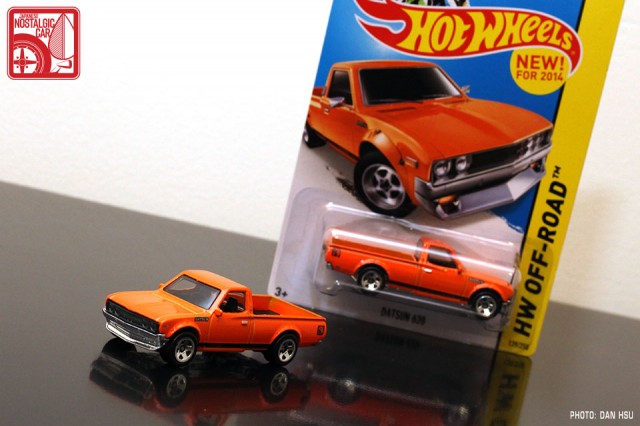 It's another phenomenal design by Jun Imai, who has penned much of the J-tin to come from Mattel these past few years, including the AE86 Corolla, Datsun 510 and 510 wagon, hakosuka and kenmeri Skylines, Mazda RX-7, Mad Manga, Subaru BRAT, 1970 Toyota Celica the Toyota 2000GT.
The Datsun 620 is the first new casting to be revealed for 2014. We have it on good authority (wink, wink) that next year will be mind-blowing for JNCers, so be on the lookout!