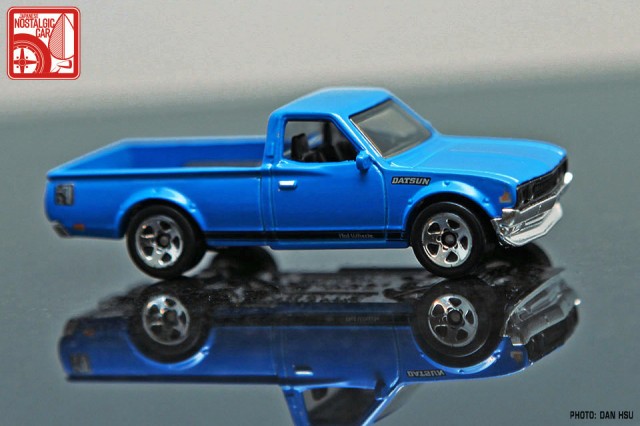 We know, we know. It was hard just to find the orange one. But we absolutely love Mattel's casting of the Datsun 620 so we are happy to report that not only is there a second version on its way, but it's sporting the JNC inkan as well.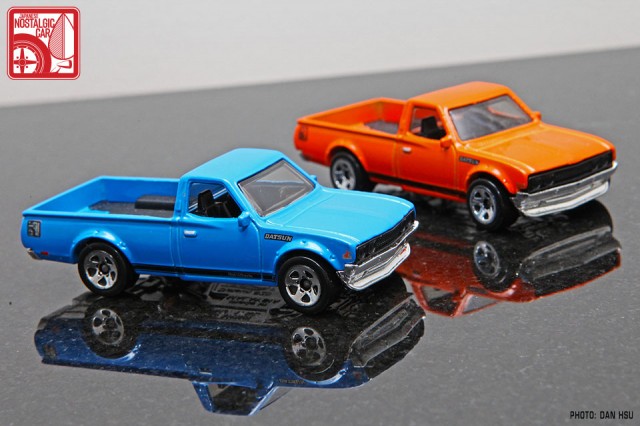 Of course, it had to be blue. It's the perfect complement to the orange version release earlier this year, but it's not just a recolor. There are subtle differences in the graphic scheme.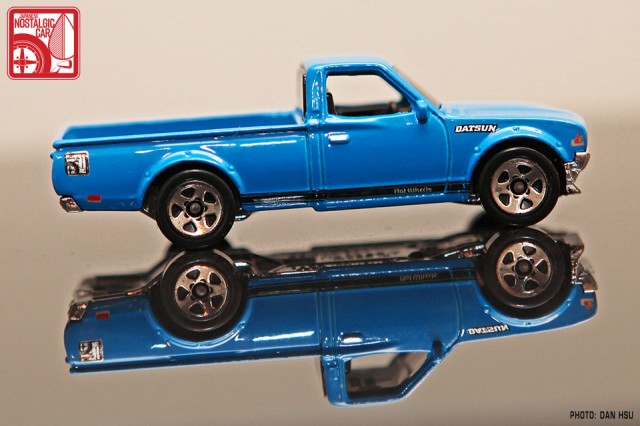 The JNC inkan, for example, has a silver background where as on the orange one the body color showed through. Also, the "Hot Wheels" on the rocker panel stripe is in silver, whereas the orange version's was created out of the negative space in the black stripe.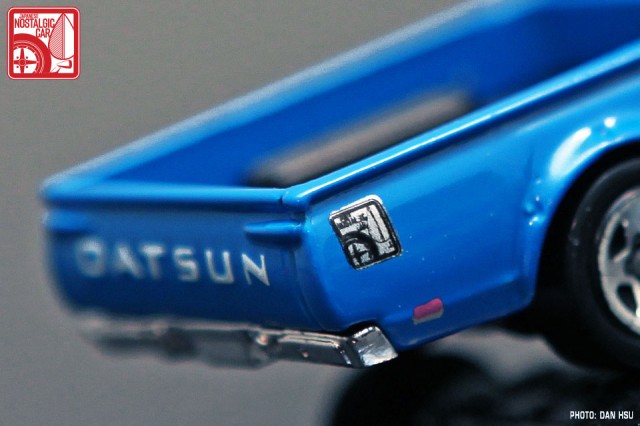 Last but not lest, the lettering across the tailgate is in white instead of black. Though these differences are minor, the three color treatment gives the model an overall feeling of quality rarely found on a $1 toy.
Once again, our most heartfelt thanks go out to the Hot Wheels team and especially designer Jun Imai, creator of other miniature nostalgics including the AE86 Corolla, Datsun 510 and 510 wagon, hakosuka and kenmeri Skylines, Mazda RX-7, Mad Manga, Subaru BRAT, 1970 Toyota Celica the Toyota 2000GT. It would've been easy just to change the body color, but the Hot Wheels team did an amazing job with this one.
Normally it takes a couple of months from when we get our factory samples to when it hits the shelves, but this time the car was leaked on eBay so perhaps the timetable is moving up. Keep your eyes peeled.