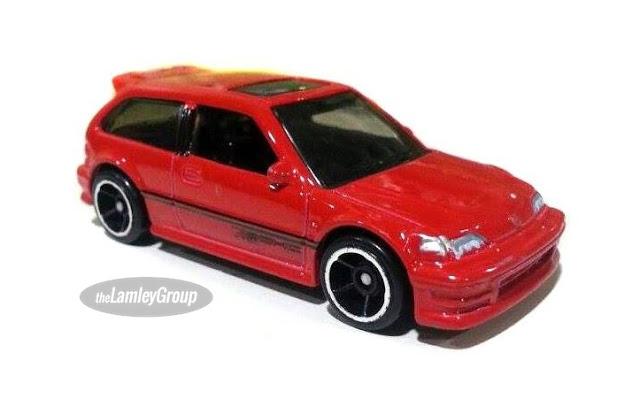 We had mentioned before that 2014 was going to be a banner year for nostalgics in the Hot Wheels lineup, and here's the latest proof. Hot on the heels of the new Hot Wheels X JNC Datsun 620 comes the first photos of the new-for-2014 EF Honda Civic.
This casting of the fourth-gen Civic (introduced in 1987 so it does indeed qualify as nostalgic) was designed by Ryu Asada, Mattel's resident Honda head. It appears to be inspired by the Kanjo racers of Osaka, Ryu's home town. However, Ryu's love for Hondas stems from his parents, who have owned several generations of Prelude since his childhood.
Ryu is a former Matchbox designer who has recently moved over to the Hot Wheels side of Mattel. In addition to the Civic, he's also designed the Honda CRX and a Chevy C10 also to be released for 2014. Be sure to check out the Lamley Group for more photos.
Photo courtesy of the Lamley Group.