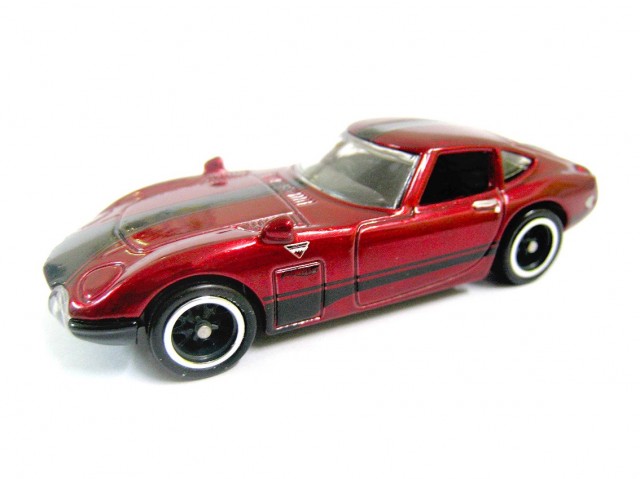 Boom. Ever since we began reporting on Hot Wheels' Renaissance of classic Japanese cars, there's been one that collectors clamored for more than any other — the Toyota 2000GT. Well, your offerings to the diecast gods have paid off.
We first saw a prototype of this model (in blue) over a year ago but were forced to take a blood oath of secrecy. As you might have guessed, it's another Jun Imai creation, but it's not just the latest in his great string of diecast Japanese classics. It's Jun's favorite real-world car as well.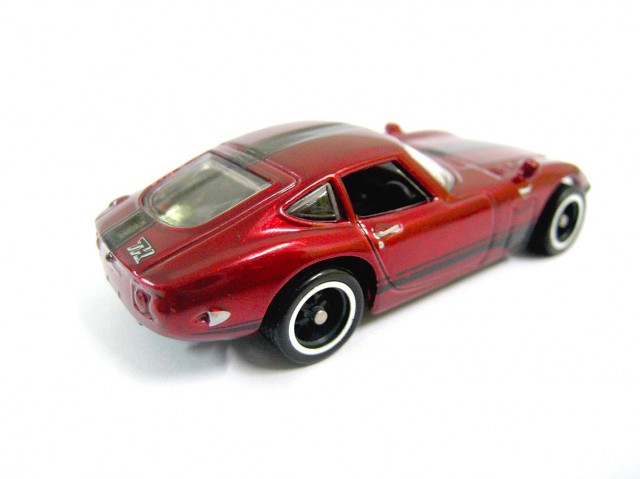 The final product is finished in gorgeous metallic burgundy, with a proper triangular 2000GT emblem, fender mirrors, and a racing stripe reminiscent of the 1967 Fuji 24 Hrs winner. It also has a metal base and rubber tires, features that usually only appear on premium Hot Wheels that cost $5 and up. But wait, what's that "TH" on the rear? For the uninitiated, it stands for "Treasure Hunt" and it means exactly what it sounds like. Whereas the typical Hot Wheels case might have 2-3 of a particular model, these will be produced in limited numbers and distributed one in approximately every four cases. General Hot Wheels collectors are known to go frothing, Black Friday/Apocalypse insane over Treasure Hunts too so it's not just the Toyotaku you'll be competing against.
In other words, just like the real 2000GT, this model will be rare. Expect it to hit stores in March or April of 2013.
For more photos, visit our friends at the Lamley Group.