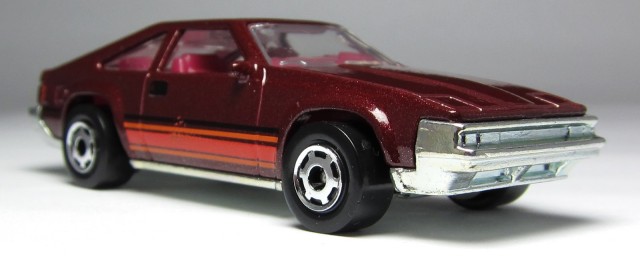 Some more exciting news from our friends at Mattel. For 2013 there will be a new line of premium 1970s-inspired cars called the Flying Customs, which will include some of our favorite castings, including the '82 Toyota Supra, Datsun Bluebird 510 and Nissan Skyline 2000GT-R. 
This being a premium line, the cars will have metal bodies and chassis, which is of some significance to collectors. Flying Customs cars will supplant the 1980s inspired Hot Ones line, which included such cars like the Honda CR-X, '87 Toyota Pickup, Subaru BRAT and '82 Supra (shown above). We are excited that the 510 and kenmeri will be joining the pantheon of select Hot Wheels that have premium metal chassis. You can read the full list at the Lamley Group blog.
Image courtesy Lamley Group.