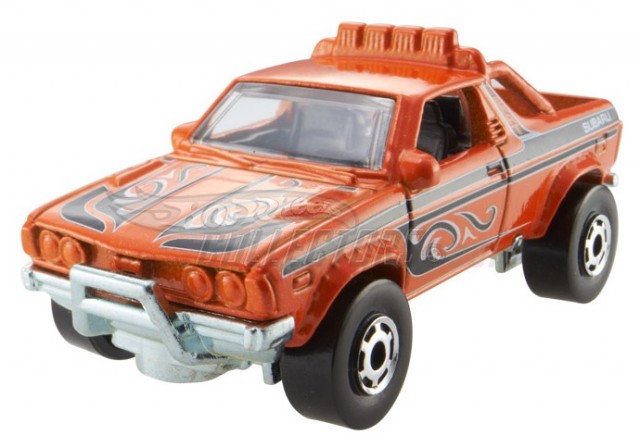 Back in April we reported some news about some upcoming Hot Wheels cars — a Subaru BRAT and 1982 Toyota Supra. Well, Subarites and Toyotaku rejoice, cause photos have now been released by Mattel!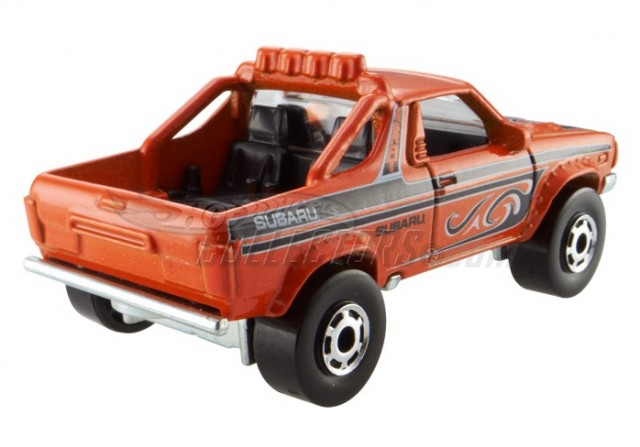 Here's the Subie ute in all it's 4WD glory, complete with rear-facing jump seats! The graphics seems to be inspired by Native art from the Pacific Northwest, a fitting tribute to ground zero for these beasts in America.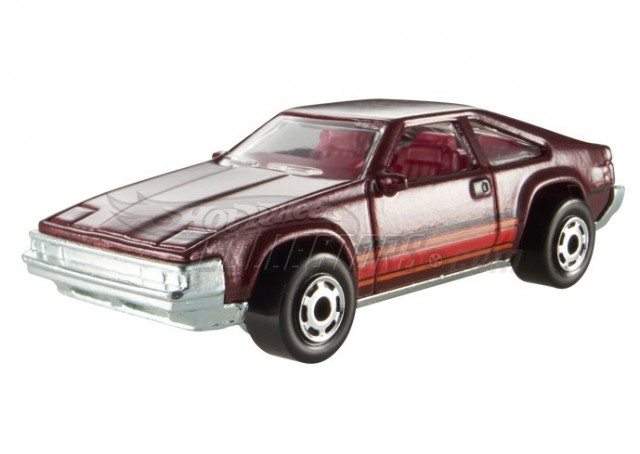 The A60 Supra is actually a remake of an original casting that came out in 1982. The BRAT and Supra join the '87 Toyota Pickup and '85 Honda CRX (both out on shelves now) in the Hot Ones series, inspired by Hot Wheels cars of the 1980s.
This one's deep burgundy paint and stripe graphics definitely hail from the MTV era, as does the maroon interior. Mattel is definitely making us kyuusha fans very happy by reaching into real automotive history as well as their own. The best news, however, is yet to come….
[Images: Mattel]