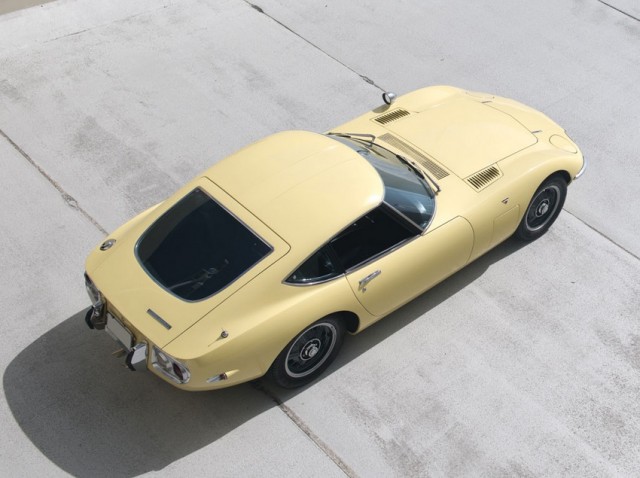 Two months ago a shockwave was sent through the automotive world when a 1967 Toyota 2000GT became the first Japanese car to break the million dollar barrier. 1,155,000 buckaroos to be exact. But was it a fluke? Well, we shall find out this weekend when this 1968 Toyota 2000GT crosses the block at RM Auctions at the Monterey Historics.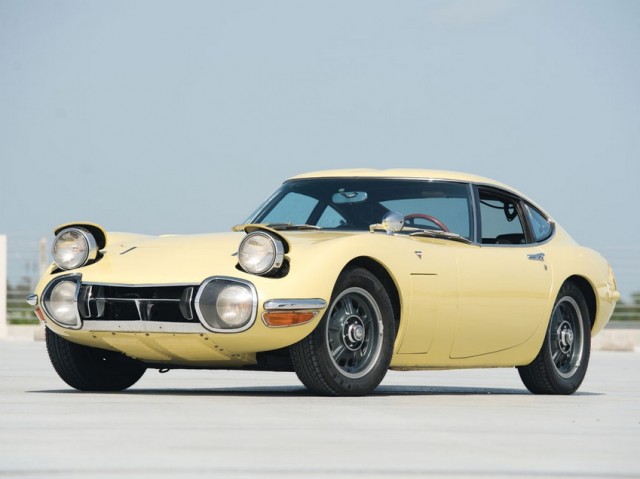 You can't get a much better verification than this. Though one year newer, the car is largely identical. Both are LHD, the mileage is within a few road trips of the $1.2 million car (60,000 vs the other's 62,000) and it's even the same Belatrix yellow color. Gee, it's almost as if this seller — described as a Florida collector who has "cared for" many 2000GTs — is testing the market to verify the first auction. Hmmmm. Our guess is that it's Toyota dealership owner Craig Zinn.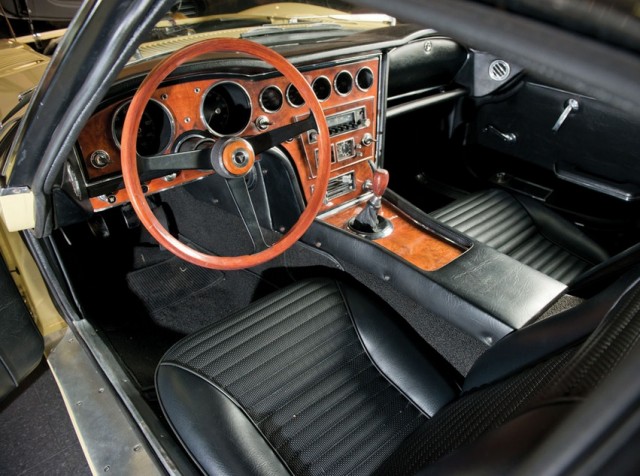 Sure, numerous inaccuracies regarding the model's history exist in the RM Auctions listing: "…the 2000GT found its home with Toyota, which was, interestingly enough, Yamaha's second choice for a manufacturer. Designed by Raymond Loewy, it was intended as a product for Nissan, who later decided not to take on the project." Really? At least get your erroneously credited western designers straight, dammit!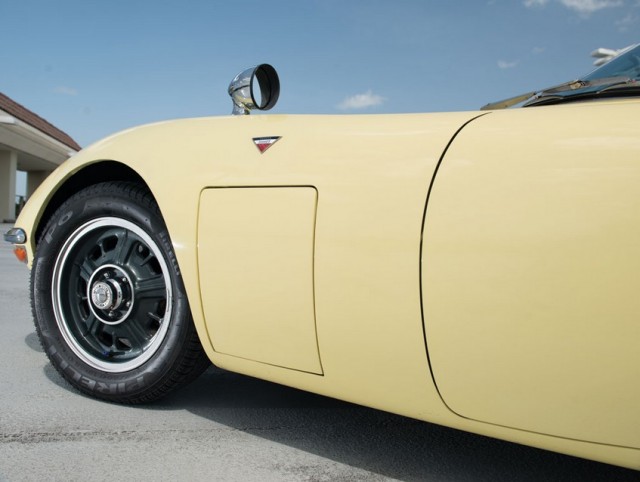 But never mind that for now. Let's see whether this car can match the Texas car's stratospheric price. It all goes down this weekend in Monterey. See the full listing here.