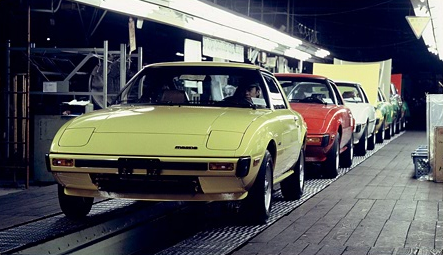 2017 will be an important year for Mazda's rotary engine, as it will mark 50 years since the revolutionary motor's debut in the 1967 Cosmo Sport. However, our mates at Australia's aptly named The Motor Report are, well, reporting that 2017 is also the year the famed Mazda RX-7 makes its return.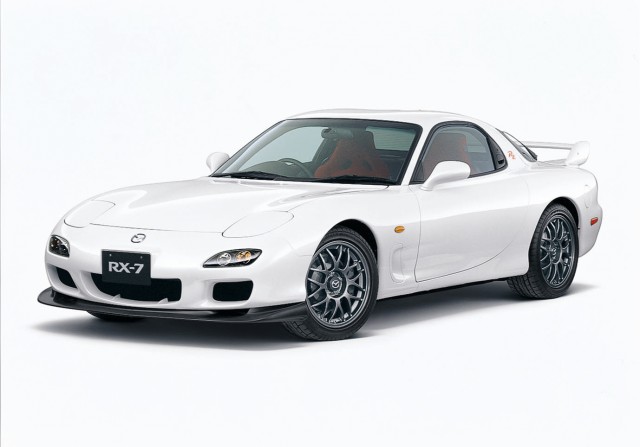 TMR spoke with Mazda's sports car program manager and former RX-7 powertrain chief Nobuhiro Yamamoto at the Australian launch of the facelifted MX-5. Yamamoto implied that the likely engine will be the 1.6X (1.6 liters to the 13B's 1.3), which produces 295 horsepower in naturally aspirated form and will not be a hybrid of any sort.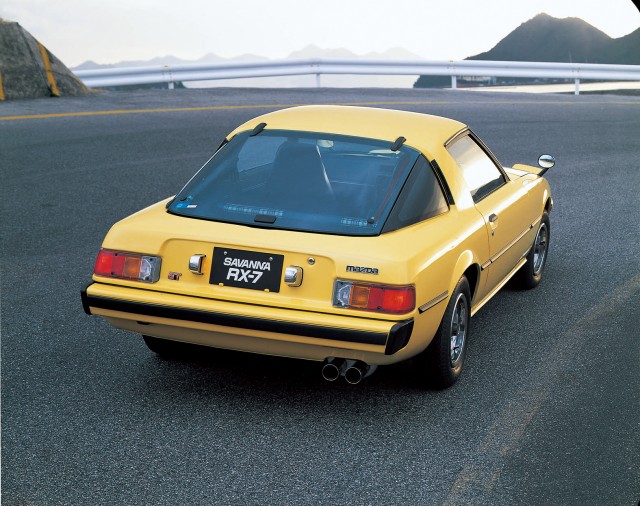 Mazda will employ extensively its philosophy of lightness with aluminum body panels and a target weight closer to current featherweight king Scion FR-S. TMR further reports that it will share a platform with the next-generation MX-5, albeit with a longer wheelbase to maintain the tradition of having two small jump seats in the rear domestically (though international markets will receive it as a two-seat sports car).
Suddenly, 2017 can't come fast enough! For more, see the article at The Motor Report.
Images courtesy of Mazda.