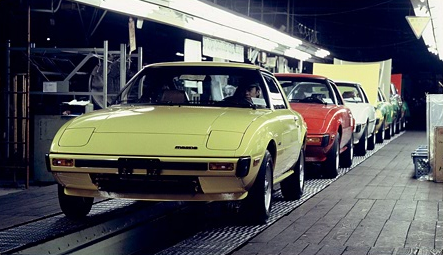 Straight outta Hiroshima, let's take a journey through Mazda's assembly lines over the years. The above is a 1980 plant churning out the SA22C RX-7 Savanna by the boatload.

1957 three-wheeler.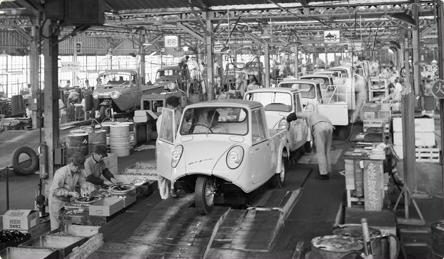 1959 K360 and T2000.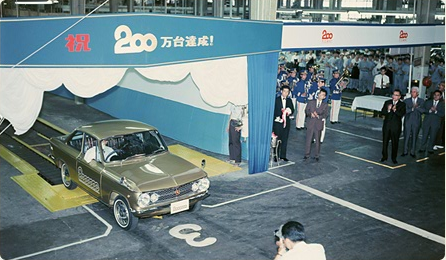 1963 1200 MPA Coupe, two millionth car built.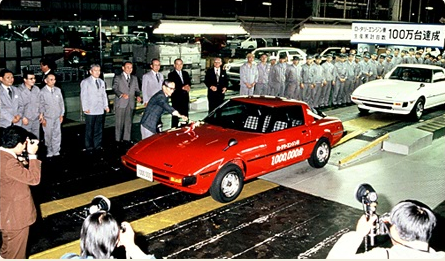 1978 RX-7, one millionth rotary engine.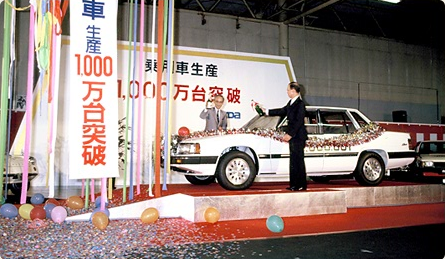 1985 Cosmo HB, ten millionth car built.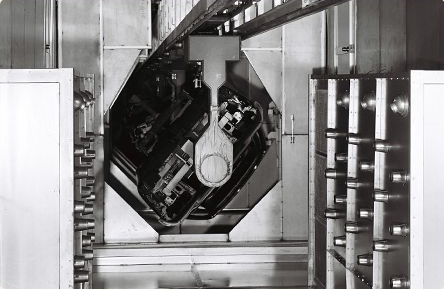 1988 assembly line. Guess the car!
[Images: Mazda 90th]