Twenty years ago, the Mazda 787B became the first and only rotary-powered car to win the 24 Hours of Le Mans. It's also the only Japanese car to win overall what has been called "the most demanding endurance race in the world" (although the Toyota GT-One and Honda NSX have won class victories). Now, they're inviting Mazda back.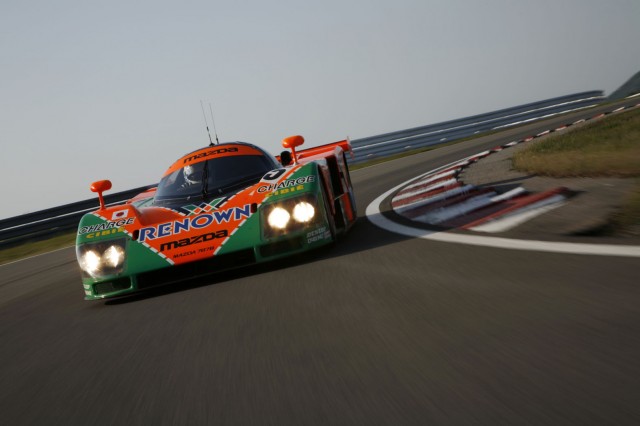 For the 79th running of Le Mans next month, the Automobile Club de L'Ouest have invited the 787B back to the legendary Circuit de la Sarthe. The 700-horse 4-rotor will roar across the French countryside once again, in a demonstration prior to the actual race. The Mazda will also be driven in a parade lap through the town center of Le Mans.
The 2011 24 Hours of Le Mans is scheduled to begin on 3pm on June 11, 2011 and end on 3pm June 12. If you're lucky enough to be in France, go get your eardrums blasted. If not, here's what it sounds like at Mine Proving Grounds via the now-defunct Best Motoring.
[Images: Mazda]