The march of nostalgic toys continues onward like a solid front axle truck over rocks-strewn trails. You can now find Matchbox's 1984 Toyota 4Runner in stores. According to the 1:64 scale diecast car maker it's technically a 2010 model, but it didn't start hitting stores until January. It's a terrifically accurate piece of nostalgia, finished in metallic light blue and period-correct retro gradient stripes, and it can scale USB cables like pack mule.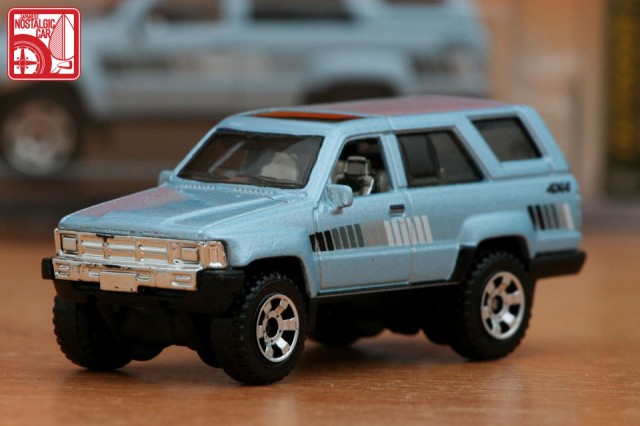 Whereas Hot Wheels is known for crazily modified — and in many cases totally made up — cars that are all about power and speed, Matchbox is all about realism. And the latter tends to have more off-road vehicles in its lineup. In fact, the 4Runner comes on the heels of the Toyota FJ40 Land Cruiser.
So now we have two nostalgic trucks by Matchbox, and the Datsun 240Z, 510 and upcoming hakosuka Nissan Skyline from Hot Wheels. If you can't find them new in real life, at least you can on your desktop.