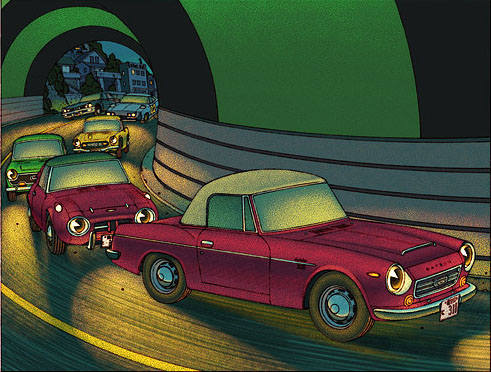 Makoto Komori is a Japanese children's book illustrator, and one of his favorite subjects happens to be 1960s nostalgic cars. He often incorporates them into his whimsical stories in which the vehicles, with eyes for headlights, find themselves on brilliantly drawn adventures.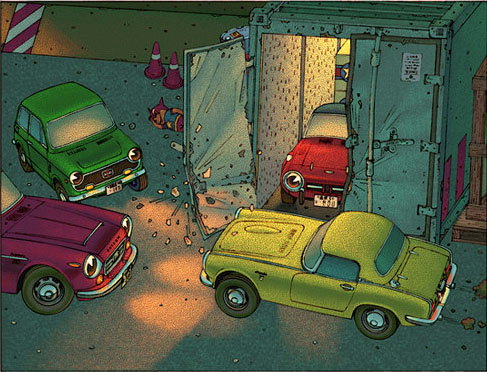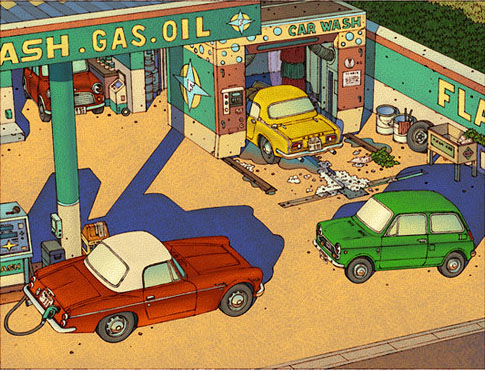 One of his most popular titles is the Datto-san series, which centers around a bright red SR311 Datsun Sports roadster and his companions, a pair of Hondas, a yellow Honda S800 named Esuhachi and a green Honda N360 named Enukoro.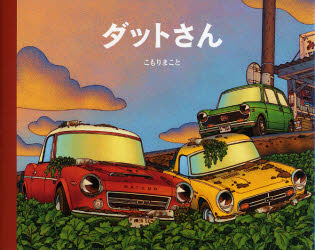 The characters' names are Japanese nicknames for the real-life cars and "Mr Datto" in Japanese happens to be a close pronunciation of "Datsun." In the first book the trio rescues a red Toyota Sports 800 named Yotahachi that's been kidnapped by car thieves.
The book was so popular that Komori then wrote a sequel, in which the cars are retrofitted with turbines that let them travel across the sea.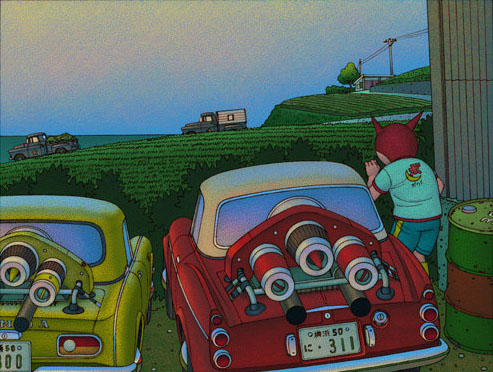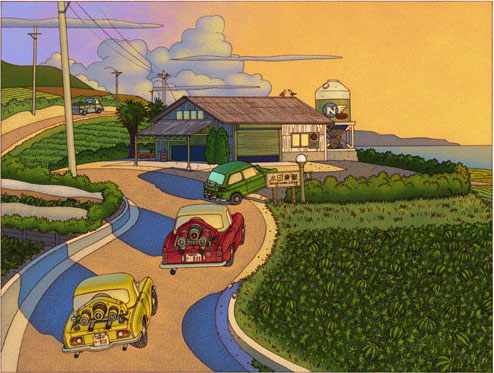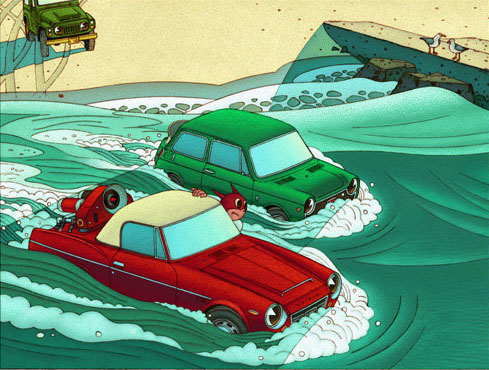 Other nostalgics also play bit parts, including a Toyota FJ40 Land Cruiser, daruma Celica, hakosuka Skyline and more.
Komori is a fan of European cars too, so you'll see BMC Minis and VWs dotting his fictional landscapes as well. In fact, another of his popular books centers around a beatific Austin Healey "bugeye" Sprite named Barun.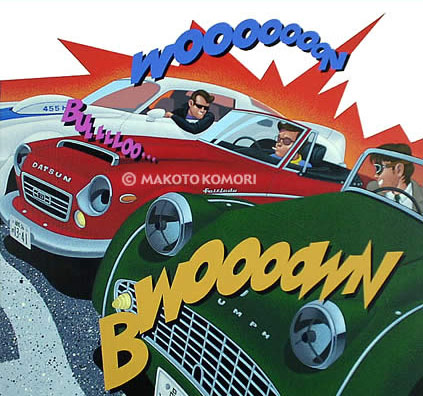 Komori also creates more realistic illustrations as well, of all manner of cars ranging from Triumphs to hakosuka Skyline GT-Rs to, inexplicably, a 90s Mitsubishi Galant.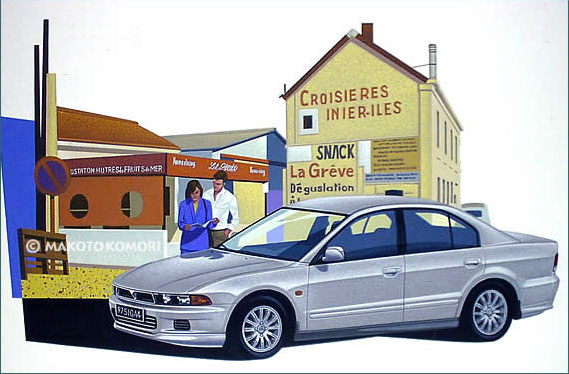 Unfortunately, we'll just have to imagine the stories and enjoy the gorgeous illustrations on their own, as Komori's book are not available in English.
Images courtesy Tokyo Illustrator's Society and Makoto Komori.