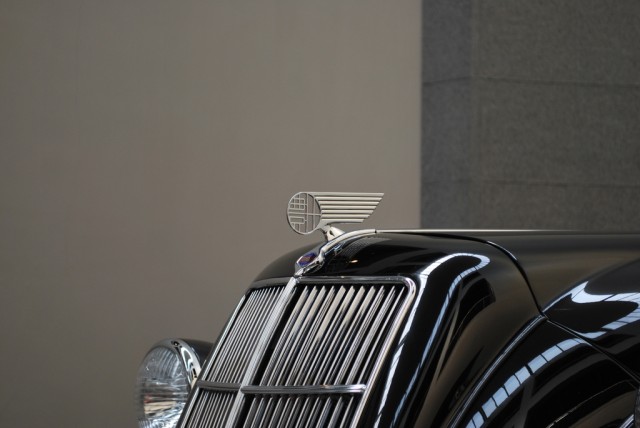 We love a good mystery, and Russian JNC reader Nitzer may have stumbled onto the mother of them all. Perhaps you can help determine if this is the Bigfoot of Toyotas or a man in a hairy suit. A gentleman in Russia claims to have purchased a genuine 1930s Toyoda AA, a car so rare that the company who made it doesn't even own one.
That's because not a single one is known to exist. All the examples photographed at the Toyota Automobile Museum are replicas.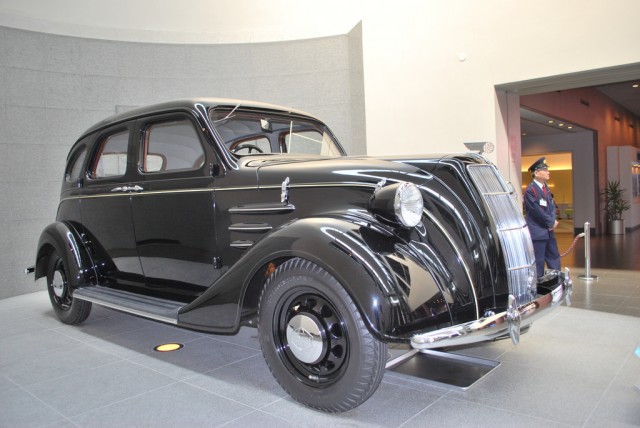 The 1936 Toyoda AA was Toyota's first production car. Even in its time, it was rare — only 1404 were reportedly built during its nine year lifespan. In 1980 Toyota sought to restore an original AA, but failed to locate any remaining vehicles.
Instead, they raided the archives and tracked down retired employees that had actually worked on the originals. Keep in mind, 50 years had gone by and many of the employees had already passed away. It took six years to finish the project and the handful of cars that emerged are now on display in various museums in Japan.
On November 19, a member on the Russian site Retro-Auto posted a car he claims to be an authentic AA. Right away it's obvious several things don't match, including the grille, hood, and chrome trim along the side.
However, after 80 years of abuse — entire sections of the body have been cut out — it's likely those bits have been scavenged from other cars, or fabricated from scratch altogether.
The thread on JNC immediately began debate on whether or not it was a very similar-looking 1934 Chrysler Airflow, but the strongest evidence pointing to the AA is that of the three cowl "louvers." The Airflow had many louver designs, never in that shape with the tapered ends: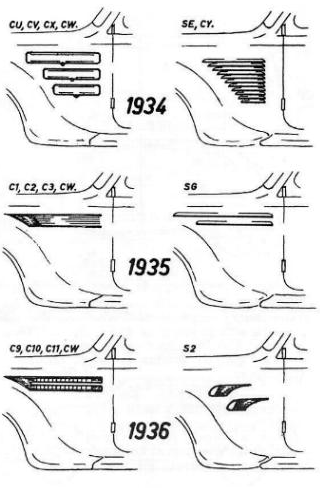 Unlikely as it may sound, we have to remain open to the possibility that someone took an Airflow (or another similar car) and modified it to look like the Toyoda AA.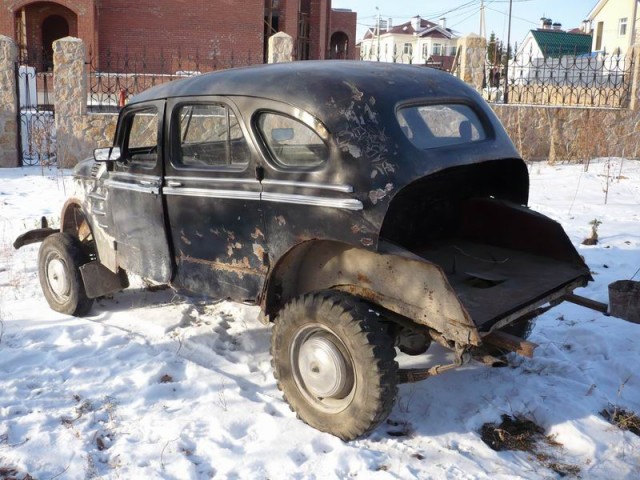 From the rear it becomes clearer that the chrome trim was definitely added on later. Note the character line curving down under the D-pillar.
Here's a rear end shot of the Toyoda AA for comparison. It's very similar to the rear of the Chrysler Airflow sedan, so we still don't know if the Russian car is a true AA. Russia and Japan are separated by only 40 miles at the narrowest strait along the Sea of Japan. J-tin has been flowing into Russia like mad in recent years, so it wouldn't be far-fetched to think an AA could have sneaked its way across at some point.
We're posting this in the hopes that someone who doesn't regularly delve into the forum mayhem can shed some light on the subject. Sorry we don't have a definitive answer for you yet, but that's the beauty of this mystery — it's still unfolding!
We couldn't include everything in this post, so check out all the evidence (and many more photos) for yourself in the Russian Toyota AA forum thread.