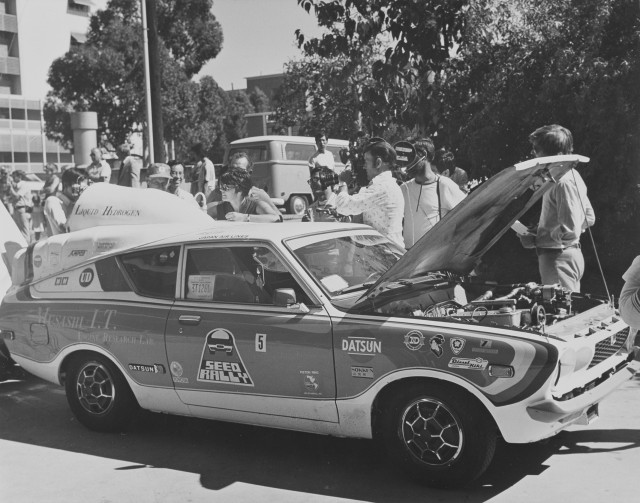 Was the Tama Truck's source of energy not alternative enough for ya? Check out this little number. With a name like Sunny you might expect an enviro-friendly power source — and you'd be right, but it ain't solar. This 1974 Datsun B210 is powered by liquid hydrogen! Only recently have cars like the Honda FCX and Mazda RX-8 Hydrogen RE been put on the streets in limited testing, but Nissan was experimenting with it decades before either one.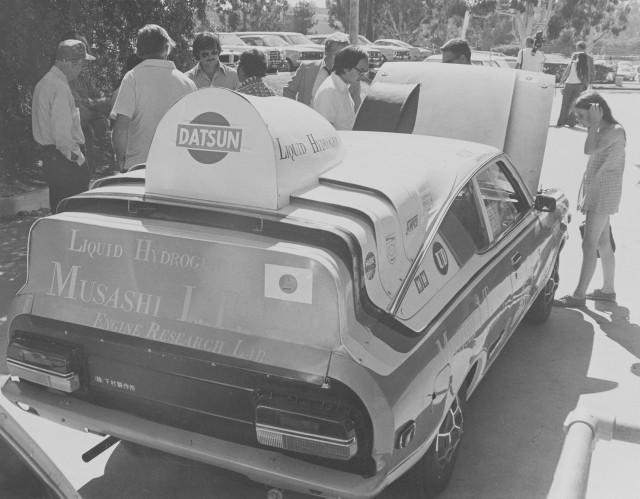 The B210's already prominent hatchback made even more so with a large fuel cell/aero attachment from a company called Musashi I.T. Engine Research Lab. We weren't able to find anything about the company on google.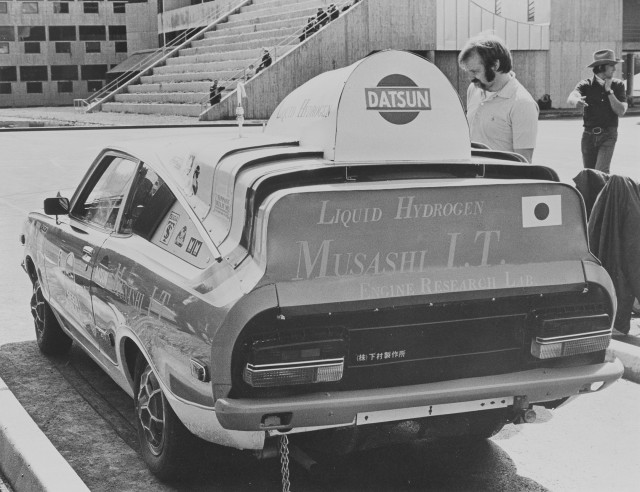 The only thing we know for sure is that the car ran in something called the Seed Rally on September 20, 1974.