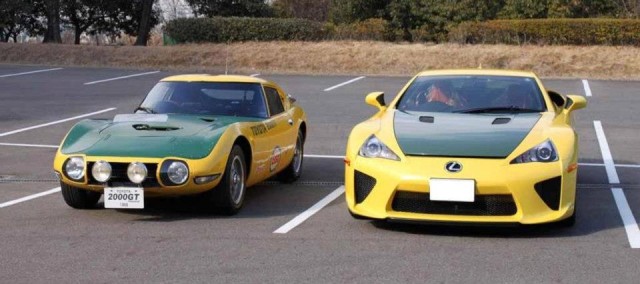 If you were one of the lucky ones who ordered one of 500 Lexus LFAs before production ended in December 2012, you could have ordered it an any color under the rainbow. Pearl Yellow wouldn't have been our first choice, but pair it with a green hood and we'd just might reconsider.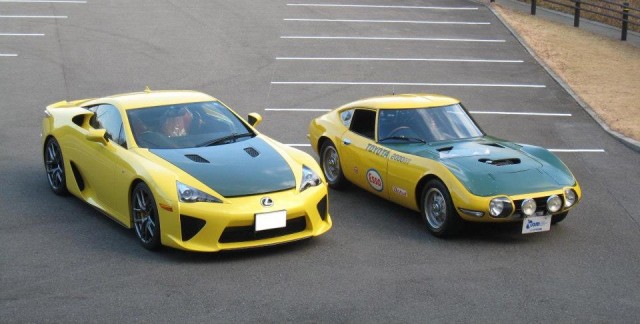 This citrusy supercar recently showed up at the Toyota Automobile Museum wearing tribute livery of the 1966 Speed Trial 2000GT, which ran a brutal 72-hour enduro at Yatabe Test Circuit 47 years ago. During the trial, a monsoon-level rainstorm drenched the track, but Toyota still broke 16 FIA international speed records and put the then-upstart automaker on the world map.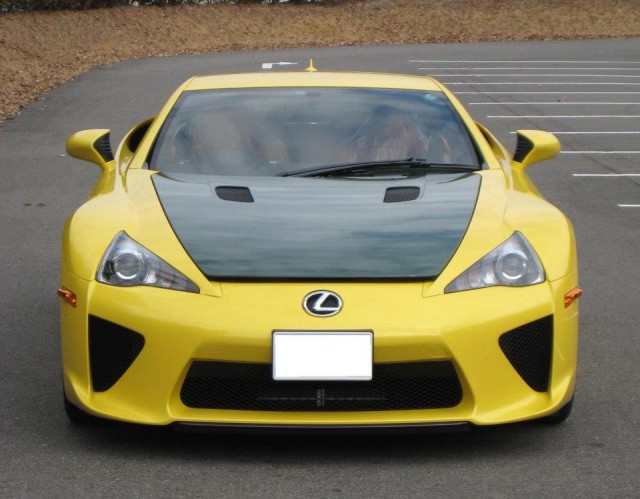 As much as people (including Toyota themselves at times) like to associate the 2000GT with the new 86/Scion FR-S, the Lexus LFA is actually its true counterpart. We know we said that if our ship ever came in we'd get an LFA in whitest white, but this brilliant idea has us thinking twice.
Images courtesy Toyota Automobile Museum