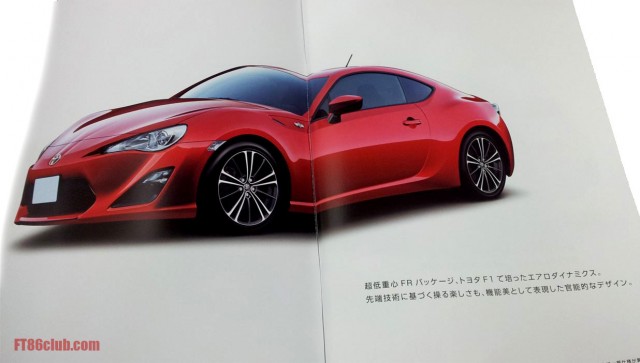 Over the weekend Teh Intarwebs was alight with photos of the production Toyota FT-86, seemingly leaked from a Japanese brochure on FT86club.com. While not as extreme in styling as the Scion FR-S concept, initial road tests say it delivers on everything promised, with handling like that of a Mazda MX-5. UPDATE: Specs leaked. 197 horsepower, 2662 pounds.
But the thing that caught our attention is a comparison to a sports car from Toyota's past, and it's not the AE86.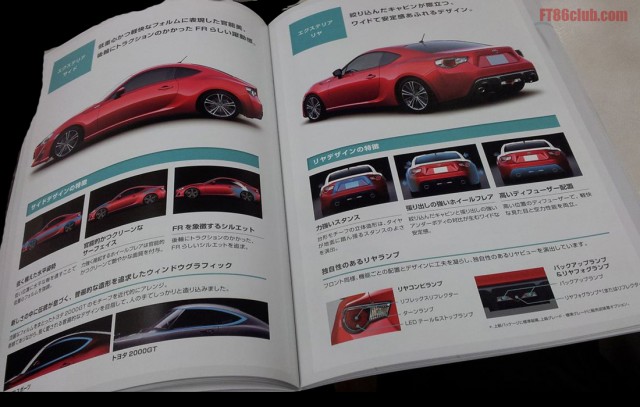 Look a the bottom left. Toyota's saying that the FT-86 has a side greenhouse and roofline shaped like the legendary 1967 Toyota 2000GT's. We think this is a great practice for Toyota, as C-pillars have become a key styling cue forming a marque's corporate identity. BMW has the Hofmeister kink, Toyota has… well, on the 2000GT they called it the "Chinese eye." It was a different time.
What should Toyota name this feature in a more politically correct world? Our suggestion would be the "Nozaki arc," after 2000GT designer Satoru Nozaki. Since the 2000GT is incorrectly yet constantly attributed to Albrecht von Goertz, that would give the shape a meaningful name while returning credit to its true creator.
What do JNCers think it should be called? Let us know in the comments below.